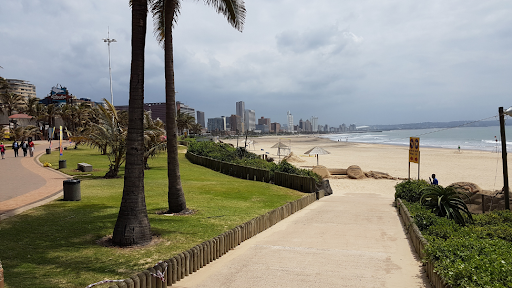 Has the adventure and travel bug bitten, but time is limited? Then why not head out for a quick long weekend by the sea? And en route, take a sho't left to some great spots to stretch your legs, admire the natural beauty, or get the adrenaline going.
Estimated reading time: 3 minutes, 42 seconds.
The exquisite natural beauty and rich history of Kwa-Zulu Natal need no introduction, but choosing how and what to explore could be challenging. We recently headed out to find some must-visit spots.
Derived from the Afrikaans word meaning "Dragon Mountains", the Drakensberg is breathtakingly beautiful and filled with diverse natural beauty ranging from deep valleys and dense forests to cascading waterfalls and fresh mountain streams. This outdoor lover's paradise offers something for everyone. Highlights include a visit to uKhahlamba-Drakensberg Peak, a UNESCO World Heritage Site with soaring basalt peaks and exquisite samples of San (Bushmen) rock paintings, as well as the Royal Natal National Park. Here you will find the world-famous Amphitheatre, a rock wall that is approximately five kilometres in length and 500m high. On the top is the Mont-aux-Sources peak, where the Orange river begins its long journey to the Atlantic Ocean and the Tugela river cascades down the face of the Amphitheatre, in the second-highest waterfall in the world (Tugela Falls – 948 metres), on its way to the Indian ocean. These parks boast some of the most scenic hiking trails in the country, ranging from beginners to advanced and are worth a visit.
If thrills are what you are after, why not give the Drakensberg Canopy Tour a try. This tour offers a good mix of cliff face and treetop-style platforms with cable slides up to 60 metres high, through the Blue Grotto Forest (home to more than 150 bird species). And if that did not get your pulse racing, you can also consider the Karkloof Canopy Tour experience near Howick. Found in the spectacular valley of the Karkloof Forest Reserve, the tour consists of flying between 12 platforms on 10 ziplines (the longest being 200 metres).
Of course, the Midlands Meander, with its rolling green hills, lush pastures and winding country roads, is a favourite tourist attraction. Starting in Hilton, it offers five unique routes in and around the well-known Nottingham Road, with over 150 stops at artisans, eateries, pottery sheds and even a winery (Abingdon Wine Estate). Being considered somewhat of a craft beer connoisseur and adventurous foodie, I can probably write a whole blog post about the exquisite eateries in this beautiful area, but highlights include Hartfort House, The Midlands Kitchen, The Beirfassl (in partnership with the local brewery, Notties) and Terbodore. Time permitting, the history buffs can enjoy the Battlefields Route, which takes you to 82 battlefields, museums, historical forts and places of remembrance. It can be pretty overwhelming, so it's best to choose a specific era or war and their affiliated sites.
Just before hitting the coast (about 32 kilometres from Durbs), you will find the scenic Valley of a Thousand Hills, where traditional Zulu tribes still live today. It offers some of the most breathtaking views of the Drakensberg mountains and the Indian Ocean. The bustling arts and crafts community is home to many talented artists and crafters with studios along the Thousand Hills route. With a funky, fuel-efficient S-presso, this type of drive is a breeze.
Once you have safely arrived at the seaside destination, your road trip may have come to an end but should weather not play along for beach days, there are many exciting day trips into Durban from either the north or south coasts. Highlights include the Moses Mabhida Stadium tour (where the adrenaline junkies can take on the Big Rush Big swing), Segway Gliding tours around the newly renovated boardwalk or a Whale and Dolphin tour with one of the many operators. Oh, and of course, uShaka Marine World remains a firm favourite among young and old!
Other day trips include an outing to the Beechwood Mangroves Nature Reserve, a favourite among birders, or the Umhlanga Lagoon Nature Reserve. In this small reserve (only 26ha), you will find stunning trails that lead through dune forests across the lagoon and into the beach while searching for small wildlife like duiker and bushbuck as well as rare trees like the coastal Red Milkwood. Another UNESCO World Heritage Site, the iSimangaliso Wetlands Park – which, over the last few decades, successfully reintroduced naturally occurring wildlife to the area – also makes for a good day outing (but be warned - you'll want to spend more time here!). On the eastern side of the park, you'll drive past herds of grazing buffalo, zebra, rhino and elephants, while the western side offers a wealth of plains game such as giraffe, duiker, nyala, wildebeest, and much more.
KwaZulu-Natal offers something for everyone, from a leisure road tripper to history buffs to adventure junkies. Why not book a test drive in one of the Suzuki family members and head out to explore!
Taking a road trip along a scenic route (whether en route to your final destination or day trips from your holiday home) with friends and family is fun, adventurous, and something you must do at least once in your lifetime. For tips to plan the perfect road trip, check out The ultimate guide to planning a holiday road trip | Suzuki
---
Love our blog and want more? Subscribe and get our latest articles delivered to your inbox - hot off the presses!