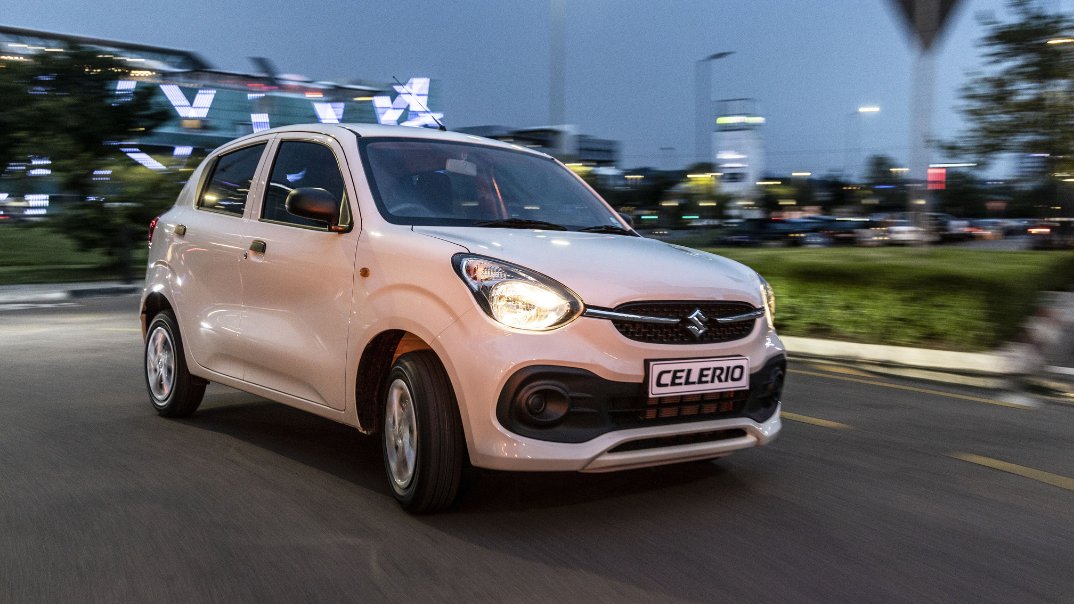 The Suzuki way of life is about listening to customer needs and continuously adapting and delivering products that suit today's dynamic lifestyles. When an outgoing model is replaced it means the brand has taken another evolutionary step in its product lineup.
Estimated reading time: 3 minutes, 37 seconds.
Since the launch of its very first vehicle, the Suzulight that was produced in 1955, Suzuki has built a reputation as the ultimate manufacturer of compact vehicles. Sticking to a philosophy of consistently offering value and excellent service, Suzuki has perfected the compact-car recipe. Whether it's the superbly capable Jimny, or the feisty Swift Sport, all Suzuki cars are designed to slot perfectly into the owner's lifestyle in a smart and compact package.
Suzuki's award-winning recipe
Finding creative designs to keep offering more value in a compact, stylish and efficient platform has been the Suzuki ethos right from the start. In a way, it seems as though the company's founders knew that their decades of dedication to perfecting the small-car model would result in an award-winning brand in today's tumultuous motoring age.
The Suzuki Alto is a prime example: originally launched in South Africa in 2009, the Alto quickly became one of the most popular compact cars on the market. It went on to win local and global awards as one of the most affordable vehicles to run in various markets, and was the reason so many people fell in love with the Suzuki brand.
Evolution is life
In its lifetime the Suzuki Alto has undergone numerous reincarnations and facelifts all the while remaining extremely popular. In the true spirit of evolution, however, the Suzuki Celerio has taken the place of the Alto in South Africa. For those wondering why Suzuki would replace such a popular model, it all comes back to the Suzuki way of life: Suzuki's model line-up both nationally and internationally evolves based on the customer's needs and to provide its customers with cars that seamlessly blend with today's demand. While the popular Alto is still being produced for other markets, Suzuki has a knack for predicting customer demand, which is precisely why the Celerio has been positioned as its new entry-level hatch in SA.
At Suzuki, it's not only about continuous product innovation, but also about growing with the market. As the demand for smaller vehicles in SA increases, Suzuki has jumped in with the Celerio: a compact vehicle that still offers the right amount of small-family packing space, excellent fuel consumption, and the edgy design the brand is famous for.
The majority of modern drivers have extremely particular expectations of their daily vehicles, especially in the entry-level hatch segment. These vehicles must be compact and fuel efficient, but still offer the comfort, style, and technology traditionally found in bigger vehicles. People want to drive smaller cars, but they're not willing to compromise on quality. The Celerio perfectly fits this bill for the local market.
This is precisely where Suzuki's decades of compact expertise shines through. The Celerio is a new-age answer to compact motoring and the other step in Suzuki's small car evolution. The real magic lies in the brand's knowledge of compact vehicle design.
With 1 034 litres of packing space and seating for five, this brilliantly designed car is the culmination of Suzuki's dedication to efficient motoring. The Celerio's sleek exterior design is echoed in its clean and modern interior. Often referred to as an extra-large small car, the Celerio ticks all the boxes for today's drivers. It is efficient, offers excellent value for money, and is full of style.
It just gets better
Looking at Suzuki's current line-up, ranging from the Vitara SUV to the Celerio hatch, it's easy to see why this brand increases in popularity each year. Every vehicle is designed with space-saving and efficiency in mind, without losing an inch of quality or comfort. For a brand that was born ahead of its time, Suzuki is taking the lead in modern motoring. As the modern world increasingly demands more value in smaller packages, Suzuki is easily the most thrilling car family to join right now.
Learn more about your model and take charge and pride in the Suzuki model you drive. Download our 101 Car facts that is packed with tricks and tips from the Suzuki experts.
---
Don't miss anything car related and upgrades from Suzuki, by subscribing to our blog you are sure to receive helpful information about safety, purchasing a car and fuel efficiency.