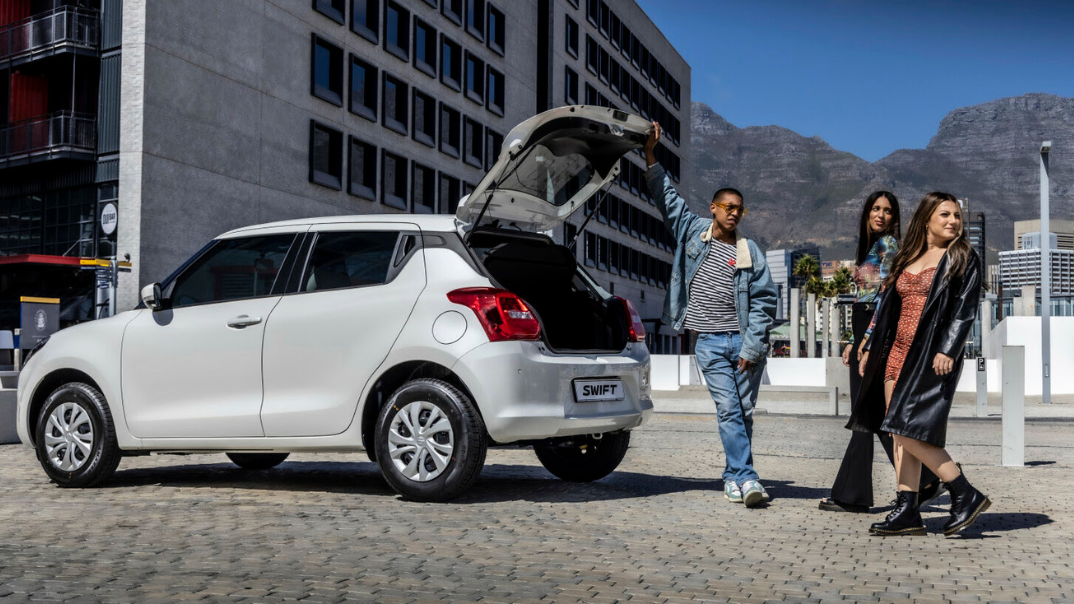 New overall sales record for Suzuki Auto
Dealers break sales record for third month in a row
Suzuki Swift the brand's top-seller with 1 521 units sold
Estimated reading time: 2 minutes, 6 seconds.

Suzuki Auto is moving ever closer to the magical 5 000-unit a month sales figure, breaking every record along the way.
The Japanese compact vehicle specialist sold 4 734 vehicles in July, setting a new all-time sales record and firmly entrenching it in the third position, behind Toyota and Volkswagen. It also reached a new market share record of 14.87% of the passenger vehicle market.
At the same time, Suzuki's network of 84 dealers set a record of 3 460 vehicle sales, giving it a hat trick of new sales records in the past three months.
The Suzuki fleet and government sales team also outperformed all expectations and delivered 1 274 Suzuki cars, SUVs, and Super Carry bakkies to fleet customers in July, setting a new record of their own along the way.
"The demand for the Suzuki brand has never been this high," says Henno Havenga, Manager of Dealer Sales at Suzuki Auto.
"The demand for our vehicles is growing every day as word spreads about our vehicles' durability and fuel efficiency. At the same time, we have tweaked our product offering, adding more value to existing models – such as with the Ertiga – and adding more affordable versions of popular models, such as the Jimny GL manual and auto models."
The Suzuki Swift remains the star of the show, welcoming 1 521 buyers to the family in July. The recently upgraded Ertiga sold 257 units, while the new Baleno (466 units), Vitara Brezza (636 units) and Jimny (326 units) all performed well above expectations.
According to Havenga, Suzuki Auto South Africa has nearly doubled its sales every year for the past three years. Comparing January to June 2020, with sales still heavily affected by the national lockdown, Suzuki had sold 6 605 vehicles. In the following year, also measured until June, Suzuki hit a new mid-year record of 12 670 units and by the same time this year, Suzuki had already sold 22 468 vehicles.
"While we celebrate every sale, our focus remains firmly on ensuring that we give every customer the same level of service that we have become known for. This applies to owners of the most affordable S-Presso to fleet buyers who purchase several hundred units at a time," says Havenga.
For the year ahead, Suzuki will further expand its dealer network to meet customer demand and it will introduce new models and new variants to existing model ranges.