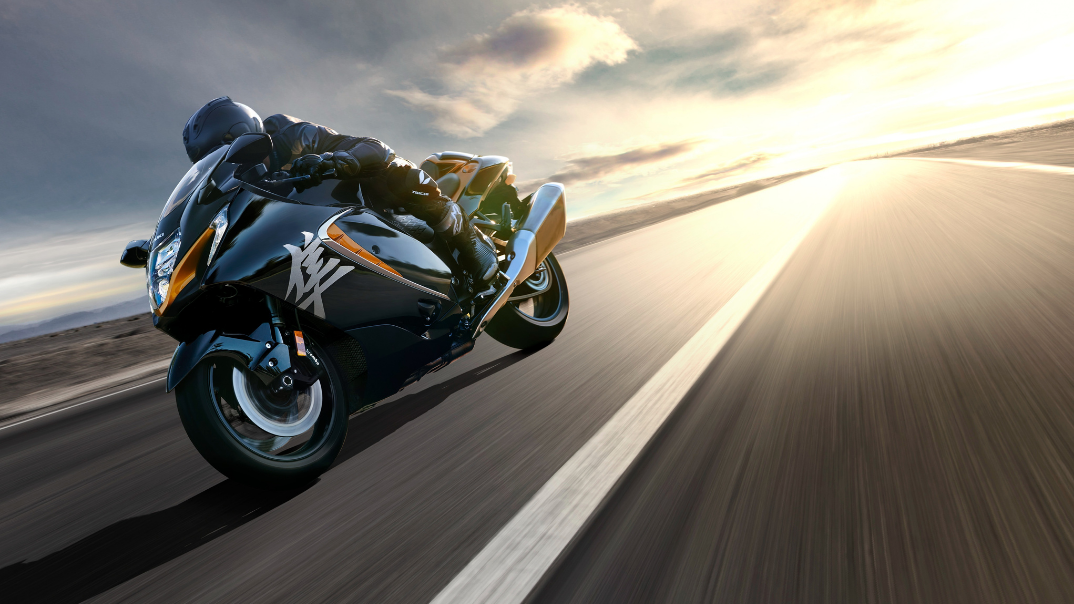 Suzuki South Africa are pleased to announce that the first 2021 Hayabusa is now here in South Africa in its resplendent pearl white paint.
Estimated reading time: 1 minute, 58 seconds.
The flagship of Suzuki's motorcycle range has stormed through the homologation process and ready to be released upon shop floors around the country, and of course excited customers.
However, we have to put a short hold on all of its horses as the first shipment, of 20 due to arrive early October, has already sold out. We're also excited to reveal that the following shipment arriving towards the end of October or early November has also been accounted for. Do not despair though as we'll acquire more units in the very near future, so maybe a call to your local dealer is an urgent exercise?
Never before have we seen 42 units +/- of a R329,000 motorcycle sell out before they even land on our shores, enforcing the continuing legacy of the Hayabusa's iconic name.
Our proficient Suzuki sales team will be commencing a tour, with the 2021 Hayabusa, to South African Suzuki dealers around the end of August, initially in KZN. So keep your eyes glued to our Facebook page for more information, and dates, on when and where you'll be able to touch and feel our highly commendable and enticing new motorcycle.
Over the past ten years, Suzuki SA has delivered over 400 previous versions of the Hayabusa to devoted customers, and we're predicting a similar outcome for our dramatic new model. 190,000 Hayabusa's have been sold worldwide since its release back in 1999 showing how amazing this motorcycle was, and now it's even superior, need we say anymore?
Things you'd like to know:
Massively updated 1,340cc engine with more mid-low range power whilst achieving Euro 5 compliance.

All new aerodynamics giving the 2021 Hayabusa the best drag coefficient of any motorcycle to date, enhancing high-speed stability.

The highest quality new KYB suspension package to combat the outrageous performance aspect, with accompanying new Brembo Stylema brakes.

New and exclusively designed Bridgestone tyres wrapped around all-new 7-spoke wheels to assist with the perfect 50/50 weight distribution of the chassis.

The most advanced electronics system ever seen on a Suzuki motorcycle, including our class leading bi-directional quick-shifter.

All new TFT LCD instruments but still resembling, cleverly, the original display of the earlier models.

Quite simply these are just a few of the many, many reasons why you should be on a quest to own our new flagship motorcycle.
For more information please visit www.suzukimotorcycle.co.za
Subscribe to our blog and get all our exciting content delivered to you either weekly or monthly.