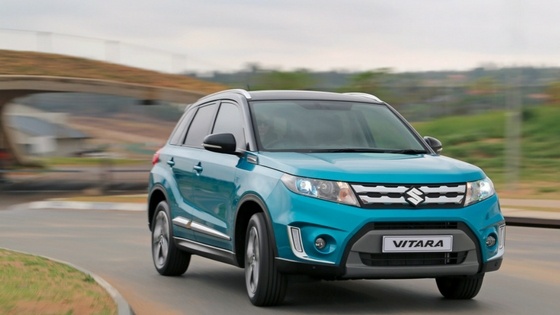 The Vitara faces stiff competition in the compact SUV segment, and Cars.co.za took it for a test drive to see if it lives up to its reputation. Here's their take on the legendary model.

The Vitara first hit the streets in 1988, and, at the time, was one of the first compact crossovers in the market. It soon gained a reputation for reliability and pretty spectacular off-road capability.
25 years later, the Vitara continues this reputation with its rugged lines, state of the art AllGrip technology, and best of all, a lot of personalisation options.
Says Cars.co.za in their detailed review, "The Vitara is well packaged, as well as attractive; it's likely to make a significant impact on the local market, especially considering Suzuki's reputation for superb after-sales service."
---
Don't just listen to the experts. . . The Vitara was also voted cars.co.za Consumer Awards Compact Family Car of the Year TWICE! This award is voted for by consumers and a panel of judges. read more about the awards and criteria here.
---
Features to love? The AllGrip technology allows drivers to select from four modes that best suit the road surface and driving conditions - allowing for great on and off-road performance.
Read our article: Do you really need a 4x4
It's a comfort to drive and comes with features like:
climate control

cruise control

a multifunction steering wheel

USB input.
The Cars.co.za video review below has received 120,670 views so far from January 2016, and really digs into the car's features. Watch it to get a feel for the car, and book a test drive for your own hands on experience.
Want to try the Vitara for yourself? Book a test drive and take the Vitara for a spin.