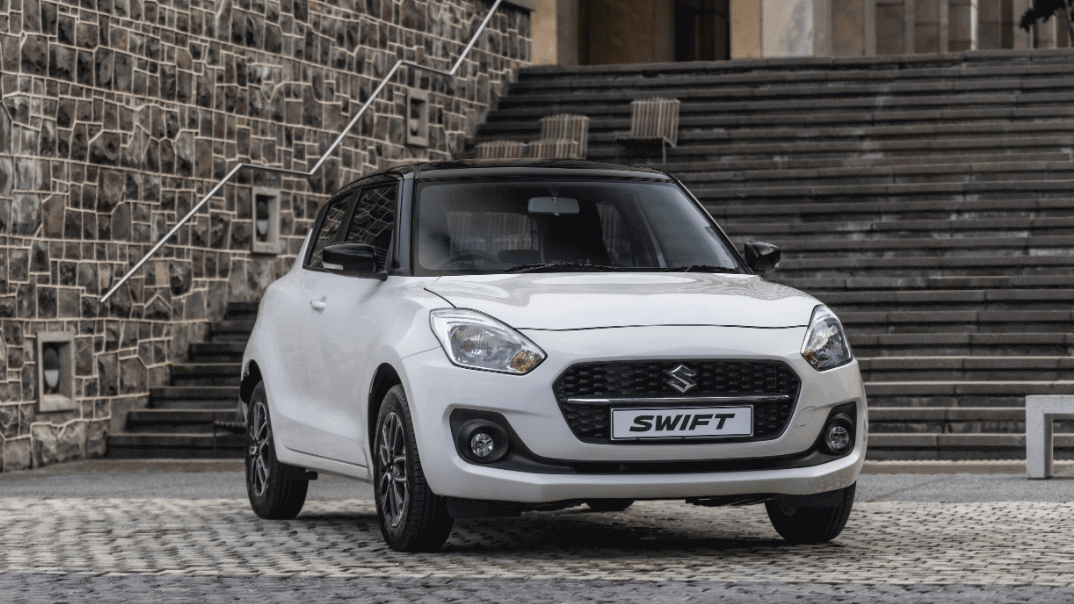 Every long journey fills my heart with excitement. I am always first in line to swap the daily nine to five for a one-way dash to the Mother City, even if it is just to deliver a vehicle. To me, the one-way trip from Johannesburg to Cape Town is like a looooong waterslide. You start off slow, making your way through the infamous Jozi traffic, dodging potholes and unruly motorists and then slowly gain momentum until you get to the beautiful Hex River Pass and eventually arrive in Cape Town. The flight back is boring and dull, just like the walk back to the top after your favourite waterslide ride.
Last week I embarked on one of my Jozi to Cape Town journeys and had to arrive in Cape Town at 8 o'clock in the morning. Easy Peasy. I will leave my stop-over destination, Beaufort West, at 3am and arrive in Cape Town at 8am. Stop 'n Go road works, won't be an issue, because at that time they are less Stop and more Go! ...or so I thought.
At first, my plan worked like a charm, I managed to get out of bed at 2am to leave Beaufort West at 3am. The Stop 'n Go points were a breeze too and with Xenon headlights on full-beam, I was able to dodge unsuspecting nocturnal animals with ease. I was making good time. The night waterslide was in full flow, until Laingsburg that is.
Upon my arrival I fuelled up, had a wee-wee break and got back into the bright yellow Swift Sport, but I noticed a fair amount of trucks and taxis waiting at the service station. Something wasn't right. The petrol attendant said there was no point in carrying on. A diesel tanker overturned just after Touws River earlier that night. The road from Laingsburg to Touws River was blocked off by Highway police, stating that it's better to wait here in Laingsburg, where I can easily find ablution facilities and even enjoy a brekkie while they clear the accident over the next 11 hours. Say what? Ain't nobody got time for that! It was as if a slightly obese kid got stuck halfway through the waterslide. Not my idea of fun!
While contemplating my next move, I went to explore the WHOLE of Laingsburg. After 2 minutes, I completed my exploration, not because I was bored, but because Laingsburg is a teeny, tiny town. I snapped and edited some pics on my phone. Then it dawned on me, not only because it was 5am, but I realised that my phone was loaded with Google Maps. I plotted the perfect gravel route that would by-pass Touws River completely and see me joining the N1 again a few kilometres after. The only problem is that I had to persuade the police officer to let me through so that I can join that route. Luckily, he obliged and some taxis followed suit. For about 30kms we were the only vehicles on the N1.
After about 20 minutes we caught up with the vehicles that were stuck behind the accident scene but the taxis behind me carved their way through a farm gate and joined a gravel rail line service road that ran parallel to the clogged up highway. I followed them, sports suspension and all. The Swift Sport was surprisingly capable on the gravel road. Creeping at about 20km/h next to the railway line. Eventually I found a back route where I managed to enter Touws River and join my Google Maps route.
The route was amazing. Driving through hills and passing farmhouses, unscathed by highways and road works, full of natural beauty. What surprised me more was the amount of fun I had on the gravel road with the Swift Sport. The car was stable and ride was smooth. Not for one second did the suspension setup feel harsh or uncomfortable. When I finally joined the N1 I was relieved, but sad. Sad, because I knew that one day I will pass this gravel route again, without taking the road less travelled, because I would be bound by another deadline.
I arrived in Cape Town at 11am, three hours after of my original deadline. Not bad considering that if I waited in Laingsburg, I would've been stuck there until 4pm. I was also content with the fact that I managed to bypass the accident and arrive at my destination safely. The only problem was that I knew that later that day, I had to take that trip back to the top, on a plane. Sigh.