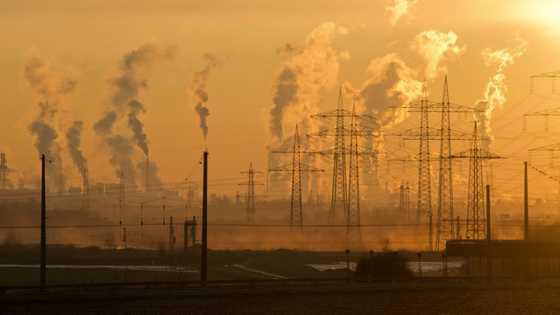 Electric cars are touted as being the green option that could save our planet, but they're not as green as you think.
With climate change a dangerous reality, many car buyers are looking at more environmentally friendly options for their daily commute, and with brands like Tesla and Nissan producing electric cars on a grand scale, a 'zero emissions' automotive future doesn't seem unlikely... Except that this promising 'zero emissions' claim is exactly what researchers dispute about electric cars.
In fact, in many ways, electric cars aren't green at all and can actually have a negative effect on the environment, even though at this stage they comprise a tiny portion of the car market: "Electric cars still constitute less than 1 percent of U.S. car sales, and even less of the global fleet that is now approaching two billion vehicles," writes the Scientific American.
First off the bat, actually producing electric cars is costly to the environment, and comparatively more environmentally unfriendly than producing traditional cars. "The manufacturing process is much worse for electric cars than petrol and diesel cars," said South African mechanical engineer, Cecelia Haak in an interview with Suzuki, "Electric cars' carbon emissions is 30% higher than petrol and diesel cars off the factory floor."
Secondly, though the car itself is very low in emissions, in South Africa, the power stations that create that electricity are not. Explains The Scientific American, "Driving an electric car in China, where coal is by far the largest power plant fuel, is a catastrophe for climate change. And if the coal plant lacks pollution controls—or fails to turn them on—it can amplify the extent of smog, acid rain, lung-damaging microscopic soot and other ills that arise from burning fossil fuels. The same is true in other major coal-burning countries, such as Australia, India and South Africa." Low to zero emissions, in a real sense, are only possible in countries that use what the Scientific American calls "low-carbon sources" - power created by solar panels, the wind, or nuclear reactors.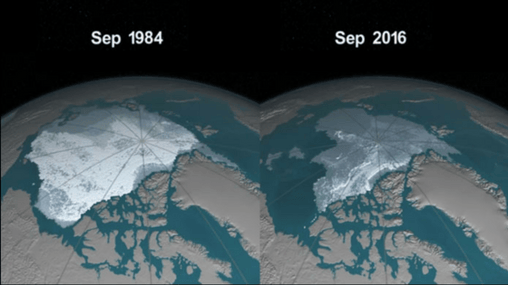 Shrinking arctic ice. Image from NASA
Unfortunately, as the Scientific American pointed out, this is simply not the case in South Africa. We're actually one of the least environmentally friendly countries in the world. EQSTRA, a South African fleet management company, explains this in a white paper on carbon emissions: "South Africa is the 12th largest emitter of CO2 emissions in the world. The country is responsible for nearly half the CO2 emissions for the entire continent of Africa, and about 1.6% of global emissions. Total greenhouse gas (GHG) emissions in 2009 amounted to 547 million tons, a near 20% increase since 2000 and 45% above 1994 levels. Carbon dioxide accounts for approximately 80% of total GHG emissions in South Africa."
With these stats, charging an electric car in the US for approximately 160km of driving is roughly equivalent to the amount of electricity the average US home uses in a day.
If you do drive an electric car, the best you can do to save power is charge it during the day, when most grids are on green power. "Night is when many people will charge their electric cars. However, the greenest power gets generated during the day, when solar power can feed the grid; solar doesn't work in the dark, windmills stop spinning if there's no wind and, in today's grid, there is almost no capacity to store solar and wind-generated electricity to use later," explains The Guardian, "Grid storage is slowly expanding, but most electricity has to be used as it is produced."
In South Africa, unfortunately, electric cars are simply not very good for the environment at this stage, but it's still possible to make good choices for the environment in your current ride.
Read our article on petrol vs diesel to understand better which of those is the wiser choice for you.
This guide will help you troubleshoot some common car problems, so that you know whether or not you need to contact a mechanic. It also covers a variety of driver safety tips to keep you and your loved ones safe on the road. Download our guide to safety on the road.