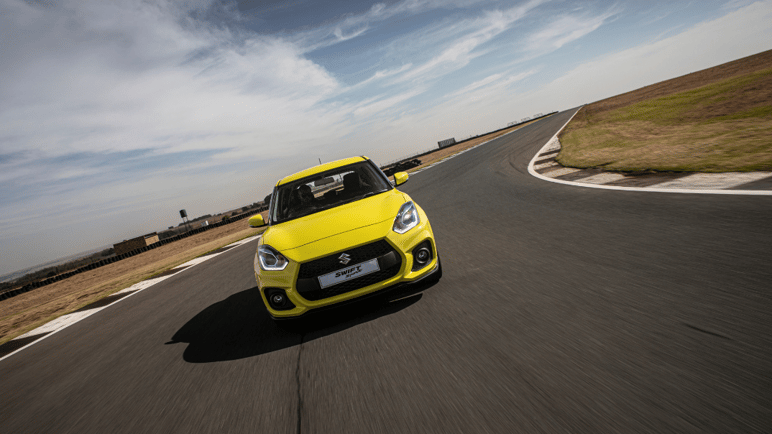 Stephen de Vries of Left Lane (www.leftlane.co.za) reviews the Suzuki Swift declaring it what a hot hatch should lightweight with a great handling chassis and a stinking good motor.
Suzuki Swift Sport
Posted by Stephen de Vries
Chances are that, if you are a car nut, you would have owned a hot hatch at some point in your life. Thing is, the hot hatch market has blown up so big, that what was once a hot hatch, had to have some surgery and power had to be increased. From the original Golf CTI 84kw, which was nippy at the time, to the current hot hatch powerhouse; the 206kw Astra OPC.
One problem, though. All the cars have become heavier, weighing at least 80percent more and this means that the average hyper hot hatch, like the OPC, hits the scales at around 1.5 tons. About 600kg's heavier than the original segment many, many moons ago.
The Swift Sport is not a hyper hot hatch; it's come down back to what a hot hatch should be; lightweight with a great handling chassis and a stinking good motor. The 100kw mill on the Suzuki is the gem that you are looking for and even when you are going all out, it never seems to miss a beat or fuss or fight you. It's like a little Jack Russell, always willing to give you 110%.
The engine is a 100kw, double overhead cam with VVT, which is really apparent around 6000rpm when the extra cam lift comes into play and the car gets a bit of a shove in the backside. It just triggers a little giggle and makes you come back for more. This is not where it stops. The short ration 6 speed gearbox is smooth and actually pretty precise, making gear shifts, slick and effortless. Our performance testing indicated an 8.3 0-100kph and a 15.3 400m time. For those of you who are familiar with those figures will know, that's properly quick for a 1.6.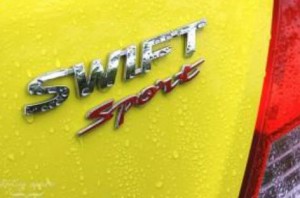 The chassis feels most at home when throwing it around a little. Traction is great with a hint of under steer when being pushed hard. It's still like that Jack Russell previously mentioned, who bites the bottom of your pants, tugs and just won't let go.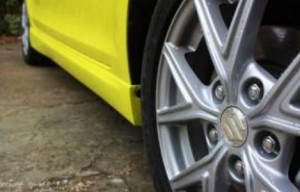 While things are pretty good from an enthusiastic point of view, the car does also have another more docile side, which the rest of the 10% of us will appreciate and that is the day to day function of it. Driving it around in town, under normal condition, will find you wondering, what happened, how can this little car, be so eager to please?. It runs around town like a little messenger on a bicycle and is actually very competent in this setting. Usually hot hatches are bumpy, loud and noisy, but the Swift Sport is none of that. It runs around without fuss. The perfect hatch for the small family, too.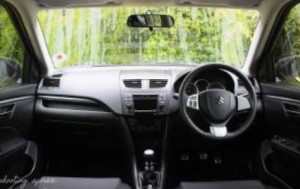 The Interior is pretty good for a car in this segment. The seats are cloth, with good support and offer decent lateral grip for its occupants. Driving space on the inside for the passengers is also impressive, with a tilt and slide steering wheel, making it easy to find the perfect adjustment.
Single zone climate control comes standard, as well as USB and MP3 playback for the radio. On the safety side, the Swift Sport has 6 airbags, ABS, EBD and traction control. Keyless go is also standard with the Sport and I must say that it's probably one of the few cars in this price range with Bi-Xenon headlights. This really impressed me.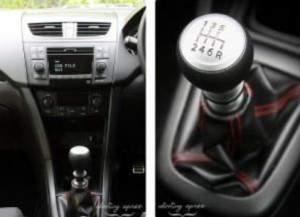 Let's come back to the space again. While driving the Sport, the interior space is pretty good and a normal sized adult can be seated behind a 1.8m driver without issue. Boot space, is rather on the small end of the scale with 210l with the seats up and 533l with the seats down. I don't see the average family purchasing this vehicle, but there should be ample space for the starter up family, you know, mom, dad and a little one.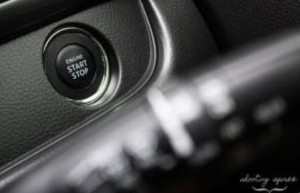 Fuel economy impressed us quite a bit with the open road averaging out at about 5.5l/100km. More enthusiastically driving manners will yield results closer to 8l/100km, still very impressive for a car of this nature. While the tank is only 42l, we managed to rack up 550km on our first tank-full, not paying attention to driving with any economy in mind at all.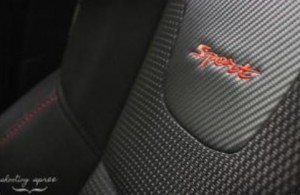 The Suzuki offers superb value for money at a price of R218 900. If you are in the market for a hot hatch that has some bite to match the bark, this should definitely be on your test drive list.
The service intervals are every 15 000km and the Swift Sport comes standard with a 48 month/60 000km service plan and a 36month / 100 000km warranty.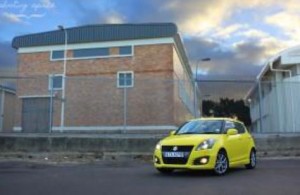 For more info, hop over to suzukiauto.co.za