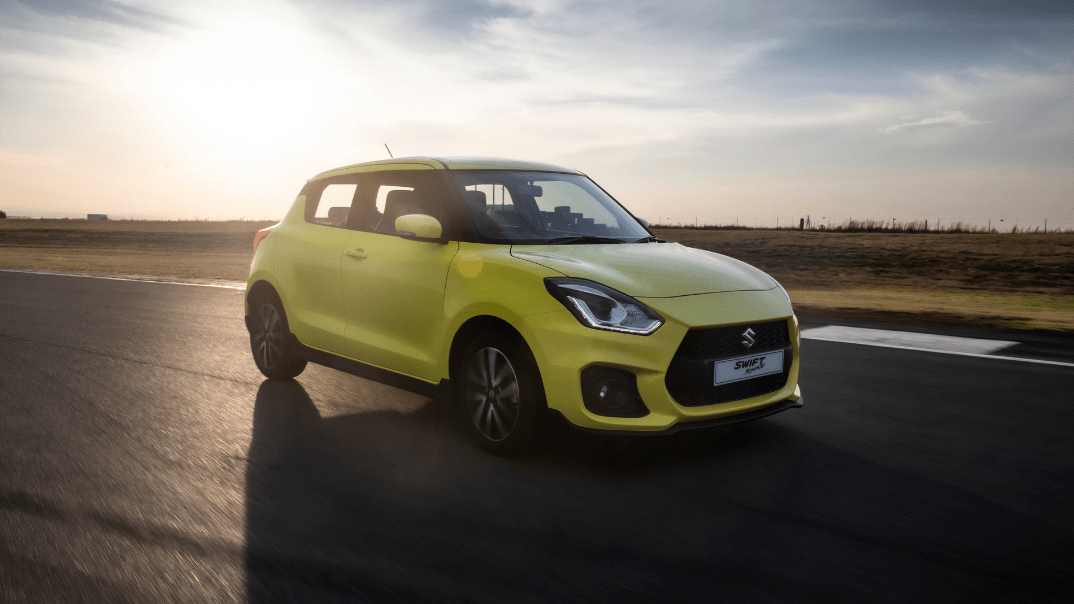 Whether you're an active car fanatic with one or more project cars on the go or are more of a 'couch' car fanatic – you just love cars – there's nothing better than kicking back to watch some engine action on-screen!

Estimated reading time: 3 minutes, 56 seconds.
SA has a great selection of motoring content on TV and YouTube. Whether you're into speed, off-road or the latest car gadgets, we guarantee you'll find something to watch on our list of top 10 shows.
1. Ignition TV
On DSTV channel 189 you'll find a wide variety of local and international motoring content. From the popular Buyer's Guide that gives practical advice to local car owners to shows like Celeb Rides and Tuned in SA, Ignition will keep your petrolhead soul soothed for hours.
2. Motorsport
Do a quick search through the DSTV SuperSport (channel 215) and you'll find a thrilling collection of races. The Dakar Rally, for example, receives great coverage and is nail-biting rally action.
You'll also find Formula 1 and the World Rally Championships (WRC). Whether you're new to the car fanatic game, or a seasoned veteran, there's nothing better than watching an edge-of-your-seat race.
3. Formula 1: Drive to Survive
In 2019, Netflix first aired its brilliant docuseries, Drive to Survive. This series of Formula One documentaries follow the F1 season but focuses on the behind-the-scenes action. It provides an inside look at how the teams operate, how the different drivers approach each race and includes an amazing amount of detail about this incredible sport. Even if you've never watched a single F1 race, this series will have you enthralled.
4. Hyperdrive
Hyperdrive is a Netflix series of pure performance madness! It features some of the world's best street racers and their metal muscle. The show challenges the drivers and their modified cars to compete on a spectacularly difficult circuit that was purpose-built for the show. If you've ever wondered what the mod hype is all about, this show will answer all your questions!
5. West Coast Customs
Featured on DSTV or streamed on YouTube, West Coast Customs follows the lives, and work, of a group of dedicated vehicle customisers and is named after their shop, which is located in Burbank, California.
Each episode details one or more vehicle customisations – and these are all taken to the absolute extreme. Throw in requests by some famous musicians and actors, and this show is pure entertainment. They've built everything from hot tubs, fish tanks, and jewellery safes into every kind of vehicle imaginable. And those are just the cosmetics – what they do under the hood is even crazier. Well worth a watch!
6. Top Gear
Though not the original version, Top Gear is still one of the most entertaining and informative motoring shows. This show often features vehicles even before they've been launched – so if you like staying ahead of the pack, this one's for you. You can find it on DSTV or stream episodes here.
7. Fast N' Loud
As the name indicates, this show focuses on anything and everything with wheels that's fast and loud (or can be made to be fast and loud). Fast N' Loud showcases old and battered cars restored to prime condition, like old-school American muscle cars. It's the perfect show for those who love their classic V8s and it's easy to stream on Youtube.
8. The Grand Tour
In case you missed it, The Grand Tour is a British automotive show hosted by the guys who used to host Top Gear – Jeremy Clarkson, James May, and Richard Hammond. Hosted on Amazon Prime, it's brilliant entertainment with a great mix of the ridiculous and some fascinating motoring facts. With the many opinions and incredible footage, it's simply a smorgasbord of all things motoring.
9. Initial D
If you're looking for something completely different, we suggest Initial D – a Japanese anime series (and originally manga comic series) produced by Shuichi Shigeno and available on Amazon Prime. The story revolves around Takumi, a delivery driver during the day, and a formidable street racer at night.
Initial D is an imaginary world of Drifters heaven that has gained a cult following from when it was first published as a comic. As a TV show, the detail is exquisite and it really appeals to those petrolheads who have dreamt of drifting down mountain passes.
10. Wild in SA
Although it airs on Ignition (mentioned in point 1), Wild in SA gets a special mention as it's locally produced and brand new. The show mainly features off-road vehicles and gives a very realistic insight into each vehicle's off-road capability.
The show explores all the best roads and hidden gems around our beautiful country, making this the perfect show for those planning their next road trip.
Subscribe to our blog and get all our exciting content delivered to you either weekly or monthly.
---
Being a Petrolhead means that you see a car as so much more than just a means to get from A to B. For all the existing and aspiring Petrolheads out there, we've put together some fun facts and handy links. Get the petrolhead guide now.