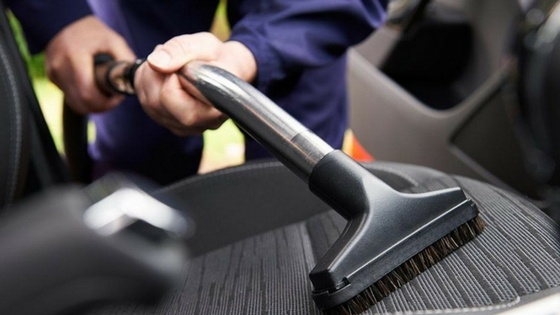 Do I really need to fix that dent? Find out which factors genuinely have an impact on the resale value of your vehicle.
Whether you've just bought a new car and want to keep it in mint condition, or you're looking to get the best possible deal on your trade in, it's handy to know which factors genuinely affect the value of your car.
Before diving into the details, it's important to note that there are two "subcategories" of factors which influence the resale value of your car: your initial purchase choices and driver behaviour (in other words, habits and upkeep).

Your initial purchase choices will have an effect on your future resale value, even before you've signed the paperwork and driven off the showroom floor. This is why it's important to consider the "lifetime cost" of your vehicle before you buy a car. Your initial purchase choices are solely dependant on the make and model of your vehicle, these factors include:
The make of your car

(e.g. Suzuki)

The model of your car

(e.g. Swift)

Your engine type

(e.g. GL 1.2)

The year your model was produced

(e.g. 2015)

The popularity of your model

(e.g. sometimes manufacturers make style changes to newer models, which puts the older models in higher demand)

The colour of your car

(white cars have the highest resale value and lowest insurance premiums due to their visibility on the road)
According to Auto Advice, an online advice centre for buying and selling cars, the top ten brands in terms of resale value in South Africa are as follows:
Toyota

VW

Audi

Mercedes Benz

BMW

Suzuki

Ford

Hyundai

Honda

Kia
You can read the full list of brands and their resale values on the Auto Advice website.

The second set of factors which affect the resale value of your car are dependant on your habits and the maintenance of the vehicle. These include:
Any accessories or upgrades made to your car
(e.g adding anti-smash and grab tint to your windows, installing central locking or adding electric windows). Remember that additional extras installed by your dealer (e.g. central locking) will add value to your car, but DIY installations can go horribly wrong and could devalue your vehicle.

Mileage:

The lower your mileage, the higher your car's value will be.This is not to say you should actively skimp on your travels but, a three-year-old car with 60 000 km on the clock will be worth more at trade-in than the same car with 120 000 km showing.

Having a full service history:

Make sure you can provide your car's log book with a full service history. If there's any time remaining on your service plan, maintenance plan or warranty, this will also add to the value of your vehicle. A full service history indicates to the dealer and potential buyer that the car was correctly looked after and cared for.

Any recondition costs:

(e.g. mechanical, electrical or physical defects). This includes things like faded paint and cracked vinyl on your dashboard from being parked outside in the sun, dents and scratches and stains, tears or cigarette burns on your interior. It also includes things like a dead battery in your remote or faulty sensors.





As a general rule of thumb, it works out cheaper to let your dealer recondition the car after trading it in, what you lose on the trade-in value will be minimal in comparison to trying to recondition the car yourself before you trade it in.

---

To keep your car running optimally, all Suzuki customers who are outside their service plan can book your service at a Suzuki dealership and keep their car running smoother with genuine parts and expert knowledge.
---
Any major accidents
Whilst leaving a tiny dent from a shopping trolley or a couple of scratches on your door handle could save you money, you won't want to leave any visible damage on your vehicle. If you've been in any sort of fender bender it's best to get the damage repaired by a reputable panel beater before you sell your car. Signs of a major accident will definitely decrease the value of your vehicle.
Cleanliness
It's a good idea to give your car a deep clean before selling, try to get rid of any stains or the smell of stale smoke. A clean car indicates a well looked after car and will attract a higher resale value.
This includes an exterior wash and polish, vacuuming the interior thoroughly (under the seats and in the boot), cleaning all the glass, and removing finger marks from the touchscreen display if there is one.
Based on figures from 2020 the list below is a guideline to the cars that best retained their value.
Budget car (value after 1 year)
Kia Picanto - 86.91%
Hyundai Grand i10 - 86.28%
Compact hatchback
Renault Sandero - 87.28%
VW Polo Vivo Comfortline - 84.38%
Hatchback under R300 000
VW Polo 1.0 TSi Comfortline DSG - 84.29%
Kia Rio 1.4 - 83.61%
Crossover under R400 000
Hyundai Creta - 87.21%
Suzuki Ignis - 83.79%
SUV under R450 000
Toyota Rav4 - 85.15%
Hyundai Tucson - 83.24%
SUV under R600 000
VW Tiguan - 85.49%
Hyundai Tucson - 84.83%
Premium Sedan under R700 000
BMW 3 Series (G20) - 88.89%
Mercedes-Benz C-Class - 84.17%
It's also vital that you consider other factors such as tyre wear, fuel consumption, and total cost of ownership of a car.
You can also get a current value for a specific vehicle, and the 12-month pricing trend, by using the www.firstcheck.co.za website or downloading the app. Firstcheck allows you to buy a Car Value Report (Valuation), a Car Check Report (Verification), and even check your credit score.
According to Darryl Jacobson, managing director of True Price, members of the True Price team attend vehicle auctions each and every week in order to document actual prices achieved on auction. This information is added to the company's extensive database, which already contains data pertaining to thousands of vehicle auctions.
The findings (from 2019) are fascinating…
Volkswagen Polo (achieves 70.55% of its original list price on auction)
Toyota Corolla Quest (achieves 68.78% of its original list price on auction)
Hyundai Elantra (achieves 64.95% of its original list price on auction)
Toyota Corolla (achieves 64.15% of its original list price on auction)
Suzuki Ciaz (achieves 56.44% of its original list price on auction)
In April that year, Suzuki upgraded the Ciaz sedan, adding a fresh new look, more specifications, and a powerful new 1,5-litre engine and Jacobson said feedback on auctions is positive.
South Africans wanting a free vehicle evaluation can obtain one at www.trueprice.co.za
Do colours affect resale value?
The generally warm to hot conditions in South Africa mean lighter coloured cars are favoured more than the darker hues. Lighter colours tend to reflect the sun and be cooler in summer; they could use up to 2% less petrol because the air-conditioning is not being used as much as it would be in a darker car. Lighter colours are also cheaper and easier to repair.
Car colours with the best resale value in South Africa:
White (by far South Africa's most popular choice)
Silver
Grey
Blue
Red
Black
Car colours with the worst resale value in South Africa:
Gold
Brown
Purple
It's much easier to ensure a higher resale value when you've maintained and looked after your car from day one. Letting you car fall into disrepair and trying to fix it up before selling will ultimately cost you on your trade-in value.