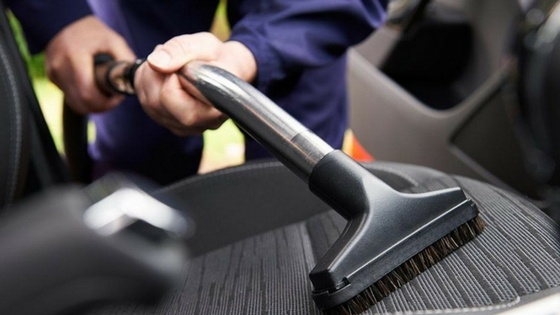 Do I really need to fix that dent? Find out which factors genuinely have an impact on the resale value of your vehicle.
Whether you've just bought a new car and want to keep it in mint condition, or you're looking to get the best possible deal on your trade in, it's handy to know which factors genuinely affect the value of your car.
Before diving into the details, it's important to note that there are two "subcategories" of factors which influence the resale value of your car: your initial purchase choices and driver behaviour (in other words, habits and upkeep).

Your initial purchase choices will have an effect on your future resale value, even before you've signed the paperwork and driven off the showroom floor. This is why it's important to consider the "lifetime cost" of your vehicle before you buy a car. Your initial purchase choices are solely dependant on the make and model of your vehicle, these factors include:
The make of your car

(e.g. Suzuki)

The model of your car

(e.g. Swift)

Your engine type

(e.g. GL 1.2)

The year your model was produced

(e.g. 2015)

The popularity of your model

(e.g. sometimes manufacturers make style changes to newer models, which puts the older models in higher demand)

The colour of your car

(white cars have the highest resale value and lowest insurance premiums due to their visibility on the road)
According to Auto Advice, an online advice centre for buying and selling cars, the top ten brands in terms of resale value in South Africa are as follows:
Toyota

VW

Audi

Mercedes Benz

BMW

Suzuki

Ford

Hyundai

Honda

Kia
You can read the full list of brands and their resale values on the Auto Advice website.

The second set of factors which affect the resale value of your car are dependant on your habits and the maintenance of the vehicle. These include:
Any accessories or upgrades made to your car
(e.g adding anti-smash and grab tint to your windows, installing central locking or adding electric windows). Remember that additional extras installed by your dealer (e.g. central locking) will add value to your car, but DIY installations can go horribly wrong and could devalue your vehicle.

Mileage:

The lower your mileage, the higher your car's value will be.

Having a full service history:

Make sure you can provide your car's log book with a full service history. If there's any time remaining on your service plan, maintenance plan or warranty, this will also add to the value of your vehicle.

Any recondition costs:

(e.g. mechanical, electrical or physical defects). This includes things like faded paint and cracked vinyl on your dashboard from being parked outside in the sun, dents and scratches and stains, tears or cigarette burns on your interior. It also includes things like a dead battery in your remote or faulty sensors.





As a general rule of thumb, it works out cheaper to let your dealer recondition the car after trading it in, what you lose on the trade-in value will be minimal in comparison to trying to recondition the car yourself before you trade it in.

---

To keep your car running optimally, all Suzuki customers who are outside their service plan can book your service at a Suzuki dealership and keep their car running smoother with genuine parts and expert knowledge.
---
Any major accidents
Whilst leaving a tiny dent from a shopping trolley or a couple of scratches on your door handle could save you money, you won't want to leave any visible damage on your vehicle. If you've been in any sort of fender bender it's best to get the damage repaired by a reputable panel beater before you sell your car. Signs of a major accident will definitely decrease the value of your vehicle.
Cleanliness
It's a good idea to give your car a deep clean before selling, try to get rid of any stains or the smell of stale smoke. A clean car indicates a well looked after car and will attract a higher resale value.
It's much easier to ensure a higher resale value when you've maintained and looked after your car from day one. Letting you car fall into disrepair and trying to fix it up before selling will ultimately cost you on your trade-in value.