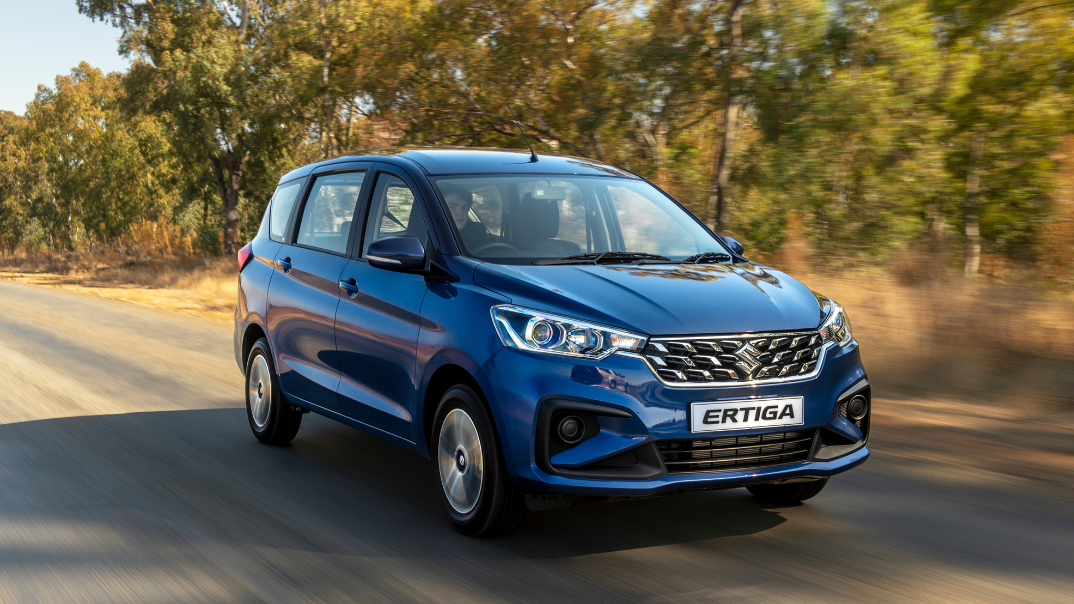 Safety, security, and peace of mind are the primary drivers behind the Suzuki Roadside Assistance package that provides owners with a wide variety of services that are available throughout the country, 24-hours a day.
Safety, security, and peace of mind are the primary drivers behind the Suzuki Roadside Assistance package that provides owners with a wide variety of services that are available throughout the country, 24-hours a day.
Estimated reading time: 3 minutes, 45 seconds.
Life has a nasty habit of springing unwelcome surprises on car owners and, when the 'Murphy' factor is included, these problems tend to happen at inopportune moments and often far from home – which is why Suzuki Roadside Assistance opens more than 900 cases a year - which may seem like a big number but it accounts for only 1% of our Suzuki car parc.
If a Suzuki driver has experienced a flat tyre or hit a pothole, the service springs into action. The primary objective of this service is to get you back on the road immediately; we get these vehicles back on the road, 95% of the time.
The package offers a comprehensive range of services including battery and locksmith call-out services, mechanical and electrical breakdown assistance, breakdown towing (accident towing is optional), emergency medical rescue, vehicle repatriation, and a 'stand-by-you' armed roadside security response service.
"Customers are encouraged to keep the Suzuki roadside number on their phones in the event of a roadside emergency." Says David Anders from SASA. "It makes for easy reference and contact."
"Understanding the policy details will ensure the customer understands what is covered under their Suzuki emergency roadside product and what is not. As an example, an accident will be an insurable risk claim and will not be covered under roadside. Suzuki Roadside Assistance will still assist with an accident but it's for the customer's insurance to pay."
Guide points
Services offered include:
Road patrol roadside repair service
Flat tyre change or repair service
Fuel to reach a filling station
Battery service including mobile battery sales
Key lockout service
Electrical and mechanical breakdowns recovery towing service
The primary objective of the Road Patrol and hybrid van fleet, which operates 24 / 7, 365 days a year, is to effect on-the-spot mobility at the roadside. Suzuki has a proud record of mobilising 95% of vehicles at the roadside through this excellent service.
The Road Patrol service is available in the major metropolitan areas of Johannesburg, Tshwane, Cape Town, Stellenbosch, Somerset West, Durban, Pietermaritzburg, East London, Port Elizabeth, Bloemfontein, George, Polokwane, Brits, Nelspruit and Rustenburg.
Some of the services offered include:
Change of flat tyre
Out of fuel - provision of fuel to a maximum of 5 litres
Jump start
Mobile battery replacements - customer pays for the battery and it carries a 12-month warranty
Key lockout service
Minor roadside running repairs, includes electrical, coil, immobiliser, battery related breakdowns, etc.
---
One of the many benefits of owning a Suzuki vehicle is a comprehensive Suzuki Roadside Assistance plan that incorporates around-the-clock roadside emergency assistance.
---
In the event a Road Patrol is unable to open a vehicle to retrieve the keys, or should the breakdown have occurred outside of the Road Patrol operating area, Suzuki Auto will dispatch an accredited locksmith service provider to the scene to open the vehicle and Suzuki Auto contributes up to a maximum of R385.
Breakdown towing
The primary objective of Suzuki Auto's accredited tow contractor fleet is to tow the vehicle to the nearest Suzuki franchised dealer from the breakdown scene. The service is available throughout South Africa, Lesotho, Swaziland, Botswana, and Namibia. The tow contractor infrastructure is not as widespread in neighbouring countries as within the borders of the Republic of South Africa.
Suzuki Auto Stand by You is an armed roadside security response service managed by ADT Security, offering the widest network security service in the country. The call centre will immediately dispatch an ADT armed response vehicle to the scene to wait with the subscriber until the appointed tow truck arrives to deal with the mechanical problem.
The objectives of the service are to provide a level of reassurance and deter crime through a physical, armed security presence. Priority is given to women on their own at the roadside.
As much as it is important for customers to know what services the package provides, it is equally important to understand what is excluded from the deal.
Suzuki Roadside Assistance does not bear the cost of labour charges, overtime charges, call-out fees, weekend levies, hitching fees (lifting vehicles) or storage fees.
It also does not cover costs for replacement parts or their transportation, vehicle repairs, charges for assistance required due to collision or other insurance interest (regardless of whether the vehicle is comprehensively insured or not) or charges for assistance rendered by a private person.
The Suzuki Roadside Assistance package is different from the Warranty and/or Service package that comes with the car so it is important for customers to read the details of the assistance package carefully to ensure they receive absolute peace of mind as Suzuki owners.
Customers are also urged to read the informative Suzuki roadside assistance guide that can be downloaded and saved onto their mobile devices for ease of reference.
---
For additional, useful information about buying, owning, and maintaining your car download the ultimate guide to road safety.