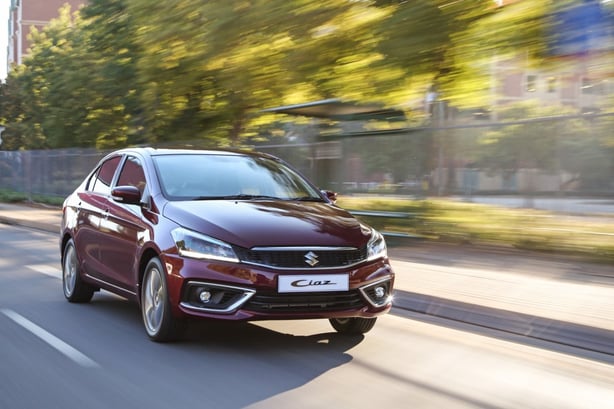 Suzukis are awesome but don't take our word for it. Here's what one of our customers had to say about why he loves his silver metallic Ciaz.
When Colbert Netshishivhe saw one of his close friends driving the latest Suzuki Ciaz, it was love at first sight. He knew that his next car just had to be the Ciaz. Since he joined the Suzuki family in May 2018 with his Ciaz 1.4 GL in beautiful Silky Silver Metallic, Colbert has loved every minute of the Suzuki Way of Life. We interviewed him to see what exactly he loves so much about his first ever brand new car.

In his own words . . .


Why I Love My Suzuki Ciaz 1.4 GL
Once I got to test drive my friend's Ciaz, I was completely sold that this would be my next car. I've only ever owned second-hand cars so buying my first brand new car was an important moment for me and I'm very happy that I went with Suzuki to make this moment memorable. The Ciaz has a number of competitors but I don't think any of them have as many features as you would find in a more expensive sedan. Needless to say, my wife and mother are very happy that I got such a beautiful car for such a good price.
---
Whether you own a second hand or brand new car, you may want to download our 'How to Extend the Lifespan of Your Car' eBook here.
---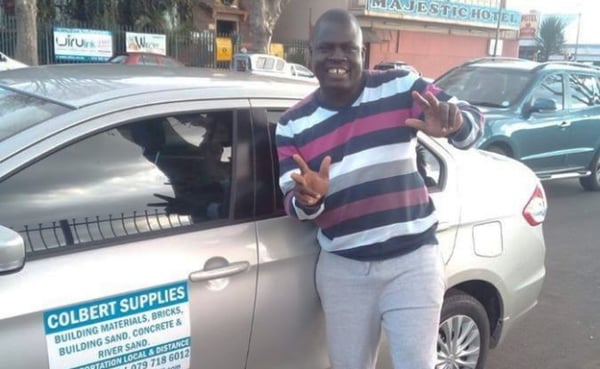 Here is a list of Colbert's favourite features:
It's a real looker
I don't get tired of boasting about how my Ciaz is a great looking car. The bold and shiny chrome grille and sleek stylish lines make this car very elegant. The colour was the perfect choice for me. Wherever I drive my Ciaz, it feels as if people know that Colbert has arrived. I wanted to be unique with my first entry-level luxury sedan and Suzuki gave me just that.
Room for the whole family
I'm used to driving smaller, used cars and I fell in love with the amount of space the Ciaz has. It's also one of the bigger and more roomier models of a car in its class. I feel that there is enough room for my family and whatever things we may have. The car's larger dimensions mean there's a little more space to move around inside the cabin compared to its slightly smaller counterparts.
A big trunk for a big load
I own a small business where I transport building materials and sometimes I have to use my Ciaz instead of my other vehicles. With 495 litres of luggage space, my Ciaz gives me all the room I need and then some for my professional and personal use.
The top-of-the-line cabin
It's great to be able to drive long distances in the lush leather seats and easy access to the infotainment system with the steering-wheel-mounted controls. My Ciaz has a clever interior packaging with its touchscreen Android infotainment system which comes equipped with Bluetooth, Auxiliary-in, USB and even a partition for a navigation system. I never thought I would get all these great features in a sedan for the amazing price I paid.

I'm in love with Suzuki as a brand. I've experienced nothing but the best customer service at the dealership and I already have my eyes on getting the Suzuki Ertiga.
Want to experience the Suzuki Way of Life for yourself? Test drive the Ciaz and let your own Suzuki adventure begin.