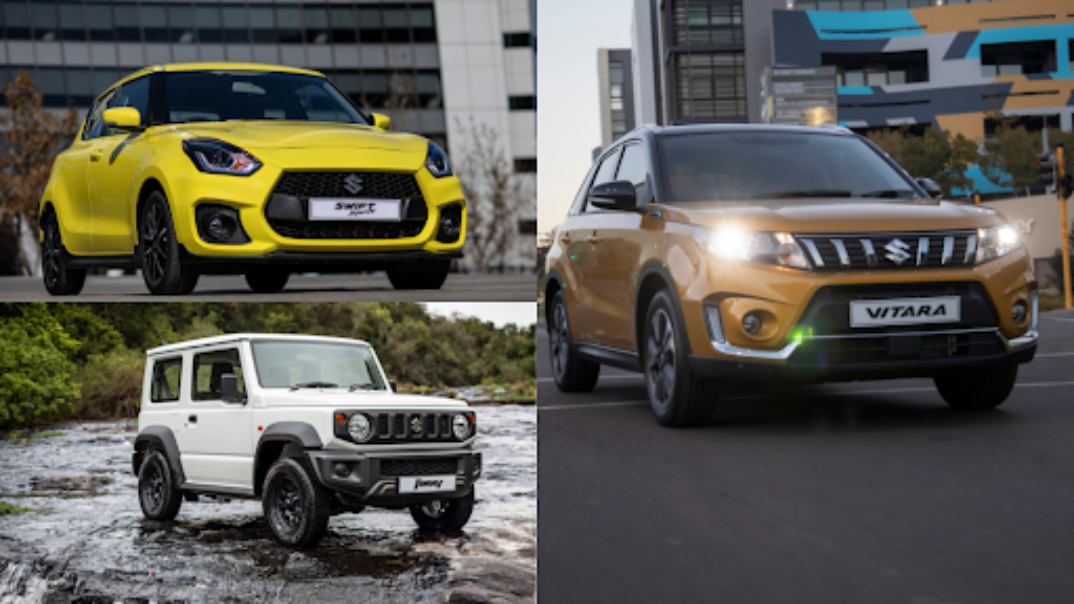 There is no better testament to a brand than buyers who decide to upgrade within the stable or buy a second vehicle from the same brand. Suzuki is renowned for inspiring this kind of loyalty. A few owners who have chosen to buy more than one Suzuki let us in on their decision.
Estimated reading time: 3 minutes, 26 seconds.
Ryan
Ryan is a long-time Suzuki customer and has owned five of the gorgeous vehicles to date. From his very first Grand Vitara, he has never looked back.
"I love the brand and what it stands for. They produce great value-for-money cars that are reliable and fun to drive," says Ryan.
Ryan says he stays with Suzuki due to the brand's well-manufactured, reliable vehicles that offer peace of mind. In Ryan's book, reliability is key, and in his years with Suzuki, he has found it to be the brand he can depend on at all times.
"My current vehicle is a Swift Sport and what I really enjoy about it is the smile it puts on my face every time I get into it. It is the first vehicle that I've owned that I want to drive every day," he says.
Candice and Dan
In July 2020, Dan was in a very serious car accident when a large 4x4 crashed into him at high speed. Unfortunately, their Ignis was written off. Candice says, "We are convinced the Ignis – and possibly some divine intervention – saved his life. Our car was thrown 15 metres across the road, with the driver's compartment still intact in spite of the rest of the front of the vehicle being utterly decimated."
Having experienced Suzuki's fantastic safety features firsthand, both Dan and Candice had absolutely no doubt about which vehicle to get as a replacement. "We promptly made an appointment with the team at Thorp Suzuki, Table View. The whole process was, as was the case with our first purchase back in 2018, seamless and everybody there at the dealership is just first class," says Dan.
Candice and Dan are now proud owners of their second Suzuki Ignis and are grateful for the support and efficient service from the Suzuki team.
Alison & Darren Leishman
It's safe to say that Alison and Darren Leishman are tried and trusted fanatics! They currently own four Suzukis, but just in their immediate family, there are two more.
Alison says, "We upgraded our Swift to a Vitara as the requirements for a bigger car grew as the children and their school luggage grew! We also have the Grand Vitara and a Jimny as well, and even a Suzuki motorcycle at the moment. If we include extended family then we have a whopping 11 Suzukis that would be parked at family gatherings. I love that!"
Darren and Alison bought their first Suzuki – a Grand Vitara – when the brand re-entered the local market. They still have it and say it still 'goes like a bomb'.
Both agree that their love for Suzuki stems from the fact that the cars are safe, reliable, fun and stylish. "Also, the service we get from the team at Suzuki Bramley is outstanding," says Darren.
Many years, and many Suzukis, down the line and the Leishmans have no plans to move away from the brand. Alison says, "They always work! They are comfortable to drive and also to be a passenger in. The Jimny is just so much fun and my Vitara has resulted in people stopping me and asking to take photos of my car! I think that says it all."
Veronica Weinstein
Veronica currently drives a Vitara, which is her fourth Suzuki to date. She absolutely loves the styling, comfort and reliability of the Jimny, as well as every Suzuki she's owned before.
"Having owned four, I know and trust the brand and have loved each of them in a different way," she says.
Have your eye on a Suzuki? Book a test drive here.
---
Buying a new set of wheels can be intimidating, even if you're not a first-time buyer. With so many new developments in the automotive industry, you could overlook important features to ask about. Our guide on questions to ask your dealer is all-inclusive from finance to maintenance questions.