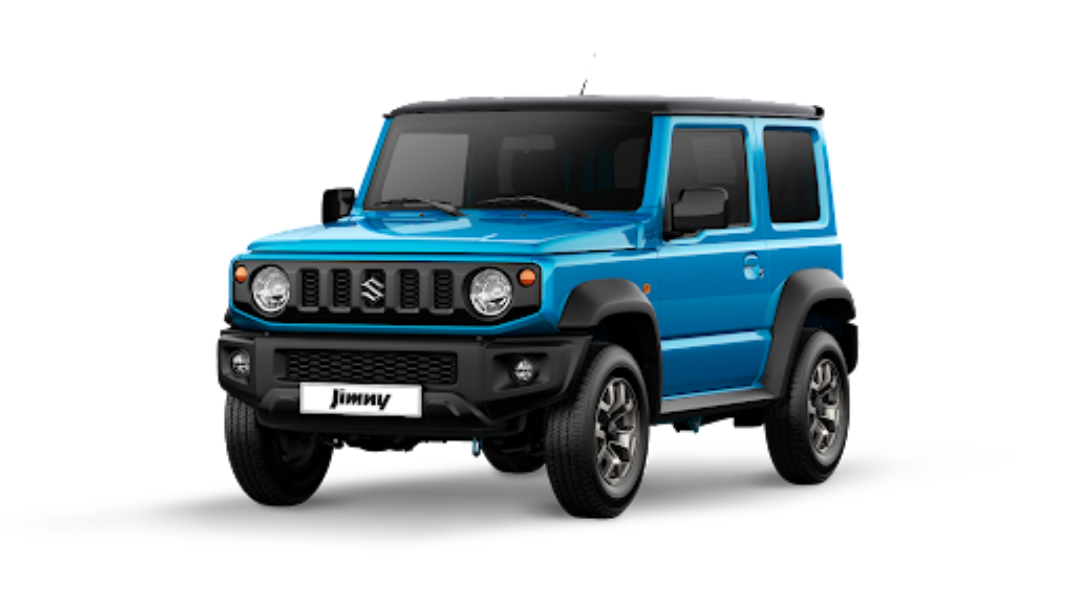 The Suzuki brand is loved all around the world and we understand why! The Suzuki Family is a family of choice and we love hearing our members talk about their experiences with Suzuki. Here are stories from some of our customers and staff about why they chose the Suzuki brand.
Estimated reading time: 5 minutes, 1 second.
It's no secret that the love for the Suzuki brand runs deep. From our customers to our dealers, our partners to our staff; we're all part of the same Suzuki family. What makes our family extra special is that we all chose to be part of it.
We recently spoke to some of our customers and staff about why they chose to join the Suzuki family.
We asked our customers questions about why they chose our brand, what 'sold' them on a specific Suzuki model, and what it felt like to 'meet' their car for the first time:
The first customer we spoke to told us that she chose the Suzuki brand because our cars are affordable, reliable, and offer excellent fuel efficiency. She had always loved the Jimny but decided to buy a Suzuki Swift because it's a small car, perfect for city driving, and offers great visibility for shorter drivers. She loved driving the Swift right from the get-go. When she went to our Bryanston dealership to seal the deal, she saw an orange Suzuki Swift on the showroom floor and it was love at first sight!


The next customer we spoke to had previously owned many Suzukis before buying his Jimny. He told us that he continues to choose the Suzuki brand because our cars are reliable, fun to drive, always deliver more than expected, and offer fantastic value for money. He also feels a strong connection to the Suzuki heritage and admires the Japanese quality of our brand. He chose the Jimny because it's unique. It does everything he needs it to do and every drive gives him holiday vibes. It was absolute love at first sight, and joy at first drive. He urges all drivers looking for a new car to test drive a Suzuki.


The final customers we spoke to are first-time Suzuki owners and bought a Suzuki Jimny and a Suzuki Vitara Turbo. They chose the Suzuki brand because we offer fantastic value for money and our cars are well-built. They chose the Jimny because its can-do attitude and fuel efficiency let them explore our beautiful country to their hearts' content. They chose the Vitara Turbo because it takes them to all the places the Jimny does, but does so a bit faster and offers them extra comfort and space for their fur-kids and luggage. Both cars give them holiday vibes. It was definitely love at first sight! They were sold on both models after a single excursion and every trip since then has been just as exciting.
We also asked some of our staff about why they initially chose to work for Suzuki and why they still love being part of the family today:
Henno Havenga:

It's difficult to find a single reason I joined the Suzuki family because, for me, it's always been more of an emotional reason than a rational/practical reason.
That being said, the first thing that really comes to mind is how I relate to the brand so much. I love the brand values (honestly, reliability, value, etc.), the Suzuki cars, and the people who make up the Suzuki family.


Megan MacDonald:

I fell in love with the brand when I worked (for a very short time) at a motor magazine. I test-drove the old SX4 and as soon as I got into it, I said, "This is my car."
I knew the Marketing Manager at Suzuki and badgered him until I got an interview. The rest was up to me. I studied every interview question in the book. I was determined to get my dream job working for the Suzuki brand, and I did.
I started on the 6th of April, 2009 and I've been happy ever since.
I started as an admin person at a level junior to my previous job (I would have taken anything!). I was promoted to Assistant Manager PR about three years in, and at the beginning of 2019, I received the illustrious title of Head of Marketing and PR.
I've worked at three car companies and I can categorically say that Suzuki has, by far, the best culture of the three. The fact that we are a continuously growing brand makes it even better to be here.
I love our brand unconditionally, because for me, it's not about being the best at everything or getting all the top awards, it's about the brand itself. I truly love being part of the Suzuki family!


Chelsy Pinto:

I have always been, first and foremost, a Suzuki customer. I purchased my first Suzuki in 2009 and then started the first Suzuki club in the country a year later. The Suzuki brand is a compelling alternative to the mundane, and I wanted to be different.
I remain loyal to the brand because my ownership experience has far exceeded my expectations and Suzuki has become part of my personality. I resonate with Suzuki's core values; there is just something special about our brand. Our cars are akin to a best friend, a worthy companion to go through life with.
In the past 13 years, I have owned 6 Suzukis, worked at 3 Suzuki dealers, and been with Suzuki Auto South Africa for 4 years. I have been with this brand through tough times and joyous times alike. For me, there is no alternative to being part of the Suzuki family.

As you can tell, the Suzuki brand is something special. We pride ourselves on the quality of our products, the commitment we have to our brand values, and our ability to create meaningful experiences for our customers and staff and that makes them want to stick with the Suzuki brand for many more years to come.
After all, Suzuki isn't just a brand… It's a lifestyle!
To get helpful insights and more customer stories delivered straight to your inbox, Subscribe to our Suzuki blog.