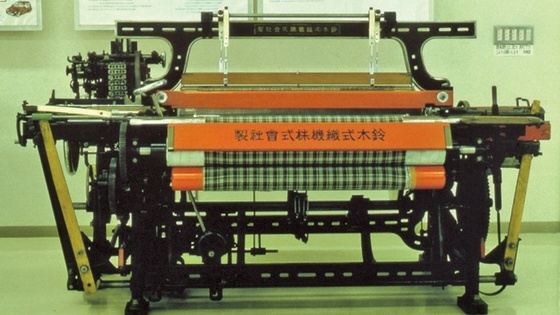 From a small loom manufacturer in Japan to a global household name in the motor industry, have a look at 108 years of Suzuki history.
Suzuki Loom Works was founded by Michio Suzuki in 1909, in Hamamatsu - a small coastal village in Japan. 108 years later, the famous red Suzuki "S" is recognised worldwide for excellence in the motor industry.
Have a look at some of Suzuki's biggest milestones over the past 108 years:
1909: Michio Suzuki opens the Suzuki Loom Works. The company focused on producing looms for its first 30 years.
1929: Michio Suzuki invented a new type of weaving machine, which wove ten times faster than previous models. Suzuki Loom Works began exporting this model.
1937: Michio Suzuki decided to diversify the company's product range to include light passenger motor vehicles. By 1939, the company had developed various prototypes, including a liquid-cooled, four-stroke, four-cylinder engine, that generated 13 horsepower from a displacement less than 800cc. However the project was unfortunately halted by the Japanese Government due to the Second World War.
1951 The collapse of the cotton market forced Michio Suzuki to go back to the drawing board, returning to the potential production of motor vehicles.
1952 Suzuki builds a motorised bicycle with a 36 cc, one horsepower, two-stroke engine. This model allowed the cyclist the options to either pedal without the engine, pedal with the engine assisting or disconnect the pedals completely to run off the engine. The new democratic government was so impressed with Michio's invention, that they granted Suzuki a financial subsidy to continue researching motorcycle engineering.
1954 Suzuki Loom Works officially became Suzuki Motor Co.
1955 Suzuki produced its first passenger vehicle, the Suzuki Suzulight.
1957 Michio Suzuki handed the reins to his son as company president, and took on an advisory role.
1958 Suzuki Motor Co. adopted the famous red "S" as their logo.
1959 Typhoon Vera destroyed Suzuki's assembly plant on the 26 September.
1960 Suzuki's assembly plant was rebuilt and modernised. In March the plant was completed and resumed production.
1961 The loom machine division was officially separated from the motor division and was renamed Suzuki Loom Manufacturing Co.
1962 Suzuki, ridden by Ernst Degner, had its first victory at the Grand Prix motorcycle racing competition.
1967 Thailand opened the first Suzuki assembly plant outside of Japan.
1970 The first model of the Suzuki Jimny made its debut.
1973 Jitsujiro Suzuki was appointed president with Shunzo Suzuki as chairperson.
1974 Suzuki entered the medical field, producing motorised wheelchairs. In this same year, Suzuki released the RE5 - the first motorcycle with a rotary engine in the world.
1978 Osamu Suzuki took over as president with Jitsujiro Suzuki as chairperson.
1980 Suzuki entered the general-purpose engine field, producing electric power generators.
1983 Jitsujiro Suzuki stepped down as Suzuki's chairperson.
1987 Suzuki was exporting over 2 million vehicles annually. This same year, Suzuki introduced the first Swift model.
1989 Average annual production had reached 10 million vehicles.
1990 Suzuki Motor Co. became Suzuki Motor Corporation
1991 Global annual sales reached ¥1 trillion.
2001 The Jimny was selling, on average, two million units annually across the globe. This same year, Suzuki Motor Corporation achieved its "zero-level" target of landfill waste.
2003 Suzuki scooped the number one spot (for the 30th year in a row) in Kei car (light motor vehicle) sales in Japan.
2006 Suzuki launched the SX4 mini crossover at the Geneva Motorshow.
2009 Suzuki celebrated its 100th anniversary.
2013 Suzuki celebrated its 50th anniversary on the US motorcycle market which it entered into in 1963. The Special Edition GSX-R1000 also celebrated its 50th anniversary in this year.
2017 Suzuki celebrating 108 years of excellence.
The following video celebrates 100 years of Suzuki:
With so much history, it's no wonder that Suzuki is one of the world's most trusted brands.
One of the reason's we're so excited to launch the Suzuki Ignis this year is that it's full of iconic Suzuki features which tie together a rich history, founded on Michio Suzuki's passion for innovation. Suzuki's inspiration came from "listening to what customers say, and developing products that are practical and have really superior value".
Ignite your senses with Suzuki! Test drive your favourite model and find out why there's so much to love about Suzuki.