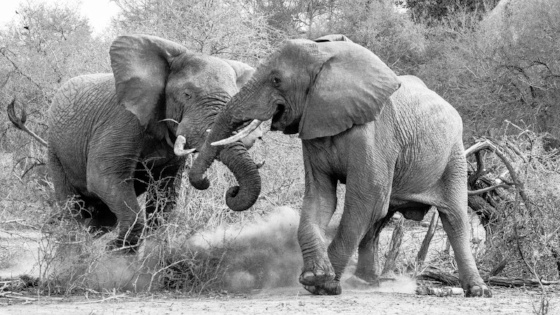 With its diverse landscapes, rich cultural heritage and spectacular natural beauty, it's no surprise Southern Africa is considered a sought-after region for photographers. Here are a few of the most iconic shots to tick off your bucket list.
With its diverse landscapes, rich cultural heritage and spectacular natural beauty, it's no surprise Southern Africa is considered a sought-after world region for photographers.
If you're hitting the road this holiday and hoping to spend some time practising your own image capturing craft, why not see how many of these 17 iconic shots you can add to your portfolio?
Bo-Kaap, Cape Town, South Africa
Why iconic? Once known as Cape Town's Malay Quarter, the Bo-Kaap is famous for its cobbled streets and colourful houses. You can spend an entire day strolling around, finding fascinating angles and intriguing interplays.
Carlton Centre, Johannesburg, South Africa
Why iconic? While the skyscraper itself may not be particularly easy on the eye, the panoramic views of Johannesburg's skyline from the 50th floor 'Top of Africa' deck is where the magic happens. Admission is R15 for adults and R10 for children under 10.
Deadvlei, Namibia
Why iconic? Limbs dramatically cast skywards and roots desperately crawling over the cracked earth, the camel thorn trees of southern Namibia's Deadvlei form an otherworldly juxtaposition with the rust red sand dunes towering in the distance and the searing blue sky overhead. The biggest challenge of photographing the area, is having to leave again.
Desert Elephants, Kunene Region, Namibia
Why iconic? Currently, there are only two places in the world where you will find desert-dwelling African elephants: Mali and Namibia. The latter occur in the Kunene Region and only number around 600.
Devil's Pool, Victoria Falls, Zimbabwe
Why iconic? Located on the very edge of the Victoria Falls, Devil's Pool offers adventurous souls an exhilarating swim and unparalleled views over the 'smoke that thunders'. Depending on the Zambezi River's levels, it's usually only open to visitors between mid-August and mid-January (it's only safe when the water level is really low).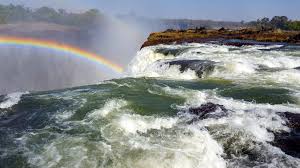 Fish River Canyon viewpoint, Hobas, Namibia
Why iconic? Offering an aerial perspective, the viewpoint just outside of Hobas in Southern Namibia is the perfect spot to capture striking images of the bends, curves and contours forming the world's second largest canyon.
Hole in the Wall, Coffee Bay, South Africa
Why iconic? Taking the form of a large rock arch, this extraordinary tidal island can be found 8km south of Coffee Bay along the Eastern Cape's unspoiled Wild Coast. No matter what time of day you find yourself there, Hole in the Wall offers a range of dramatic photo opportunities.
Kolmanskop, Luderitz, Namibia
Why iconic? After being entirely abandoned in the 1950s due to economic difficulties, the diamond mining town of Kolmanskop has slowly and steadily been consumed by the Namib Desert. What remains today is a beautifully eerie reminder of days long past, what many call a ghost town.
Maletsunyane Falls, Lesotho
Why iconic? Plunging 186 metres, Maletsunyane is one of the highest single dropping falls in Africa and surrounded by awe-inspiring mountain scenes – lush and green in summer, stark and snowy in winter.
Namaqualand flowers in Spring time, South Africa
Why iconic? While South Africa's semi-arid Namaqualand region may seem dull and boring for most of the year, it sure knows how to splash out come spring time! For a few weeks over September and October every year, the earth bursts open and gives way to endless carpets of colourful wild blooms. Peak season differs from year to year, so if you want to get perfect shots, best stay in touch with the local tourism authority.
Nelson Mandela Capture Site, Howick, South Africa
Why iconic? As the name suggests, it's the place where South Africa's ultimate icon, Nelson Mandela was arrested by apartheid government police for the last time on 5 August 1962 after successfully evading them for 17 months. While the site was once commemorated by an unobtrusive wall plaque, it now boasts a magnificent sculpture, comprising 50 steel columns – each between 6.5- and 9.5 metres tall. The 50 linear vertical units, line up to create the illusion of a flat image portrait of Madiba.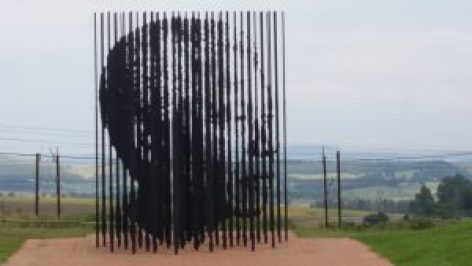 Okavango Delta from the air, Botswana
Why iconic? Covering between 6 000- and 15 000m² of the Kalahari Desert in Northern Botswana, the Okavango Delta is a unique and vibrant wetland, home to large populations of mammals and an array of rare bird life. Capture it burgeoning and blooming in all its glory from above during a helicopter flip.
Panorama Route, Mpumalanga, South Africa
Why iconic? Including landmarks like God's Window, Bourke's Luck Potholes and the Blyde River Canyon, Mpumalanga's Panorama Route can be described as a series of gasp-worthy moments just waiting to be captured in time.
Polana Serena Hotel, Maputo, Mozambique
Why iconic? Known as the Grande Dame of Maputo, the Polana Serena Hotel dates back to 1922 and is considered one of the finest hotels in Africa. Its Palazzo style architecture and colonial era glamour lend it a flirt-with-the-camera type charm that would make any photographer's toes curl with delight.
Jacaranda trees, Pretoria, South Africa
Why iconic? During the months of October and November, Pretoria takes on a soft violet haze as the city's 40 000 – 70 000 Jacaranda trees burst into bloom all at once. The trees were important to South Africa's administrative capital from Argentina in 1888 and have been making for pretty pictures ever since. Why not try getting a wide angle shot with the Union Buildings in the background?
Sani Pass, between Underberg, South Africa and Mokhotlong, Lesotho
Why iconic? Climbing 1 332 vertical metres in twists and turns up the Drakensberg and only open to 4x4 vehicles, Sani is known as the mother of all mountain passes in South Africa. Be sure to stop and look back when you get to the top to admire (and photograph) the almost impossible terrain you just traversed.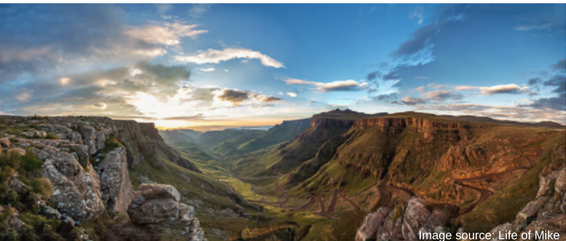 The Big 5
Why iconic? Last but not least - who wouldn't want Africa's most famous citizens strutting through the pages of their photographic portfolio? Even though the existence of each of these animals hangs sadly in the balance due to poaching and environmental challenges, we are lucky to have so many national parks and nature reserves in Southern Africa that pride themselves on the protection of lions, leopards, elephants, rhinos and buffalo!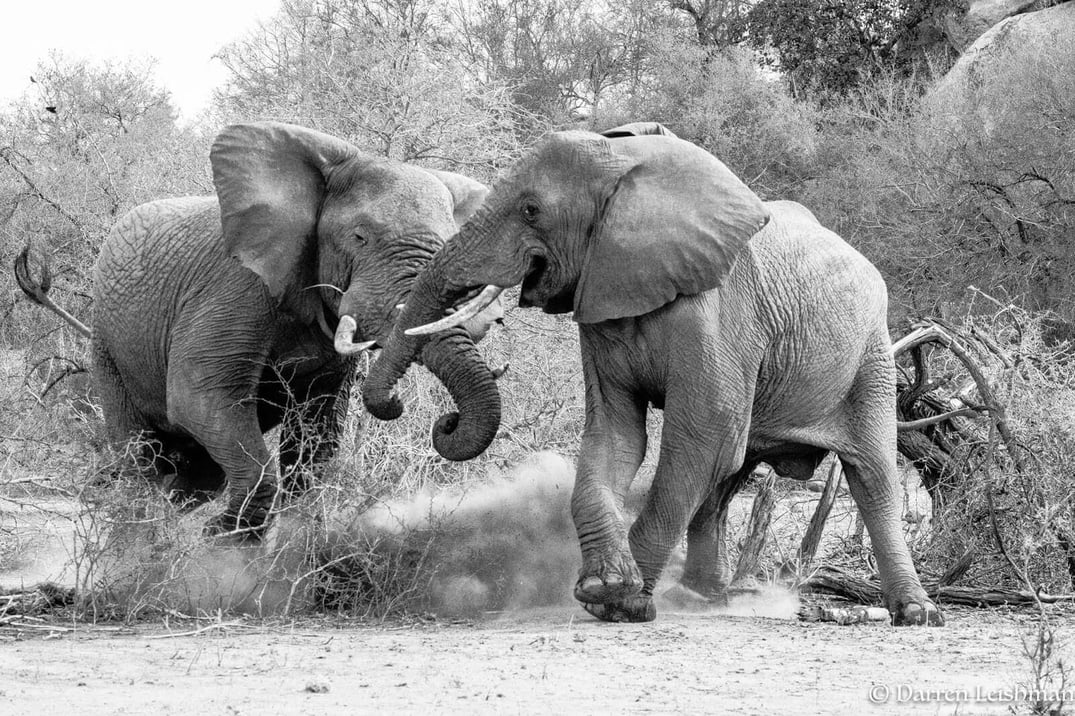 Image Credit: Darren Leishman
Of course, this is just a tiny selection of Southern African iconic spots to tick off your photographic bucket list, but it's a pretty good start.
So, we'd love to hear from you: what would you add to this list? Tell us in the comment section! Also, let us know how many of these you have ticked off your list.
Never miss a post! Subscribe to the Suzuki blog and get our content delivered straight to your inbox.
Planning an epic photographers road trip? Our ultimate guide to planning a holiday road trip will help you plan the trip with some useful advice on entertainment, what to pack and what to do with your pets. Get your copy now!