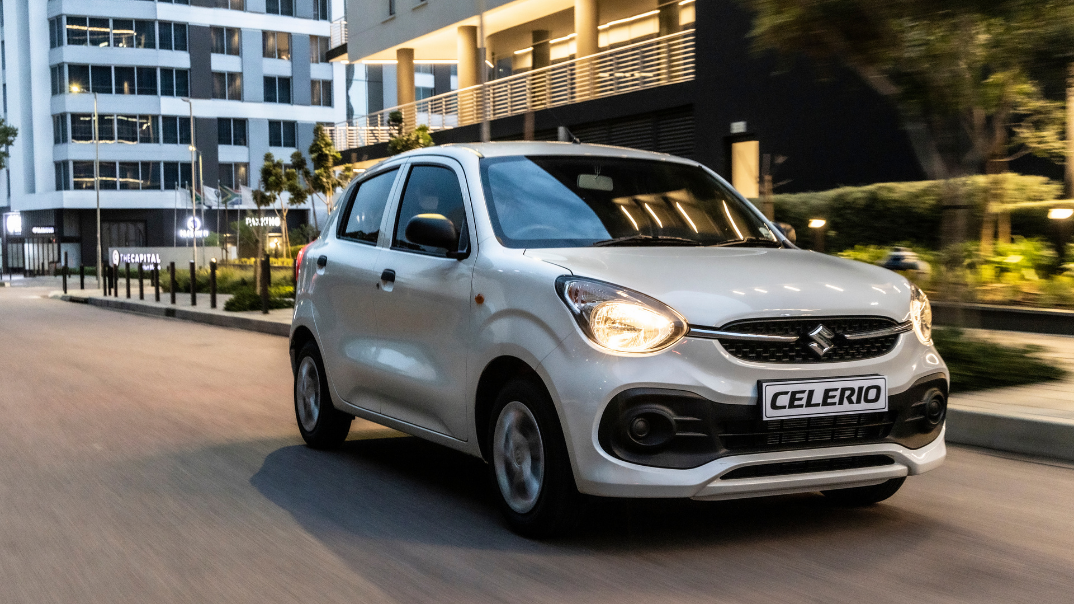 We've said it before, and it's worth repeating: there is absolutely no reason to forsake critical safety features when looking for an affordable car.
When doing your research, narrow it all down to two key factors:
Your price range (remember to factor in insurance)

Safety features (you want to get the best at your chosen price)
No matter how thrilling all those extra gadgets sound, if your car is not well-equipped with safety features, it's not a clever buy. Simple as that. Your car is there to keep you safe – you can shop for fun extras after you've ensured your new addition is going to take good care of its occupants. It's also significantly cheaper to add in features like a touch screen, compared to retrospectively adding in air bags.

For the purposes of this article we have chosen an average price of R170 000, and found four vehicles that have outstanding safety features for their class. Take note that all these vehicles have basics such as central locking – we're just mentioning the more notable features than many people often assume you can't get under R170K.
Suzuki Celerio
The Suzuki Celerio is one of the most well-specced vehicles in its class. And by this we don't mean it's loaded down with gadgets, but rather that it is cleverly specced – giving drivers exactly what they need and focusing on safety and comfort in order to add value to this spacious hatch.
While the Celerio 1.0 GL Manual is priced at a great 159 900, the automatic manual transmission (AMT) variant is available for R 173 900. The Suzuki Celerio 1.0i GL AMT with ABS, dual-stage airbags, as well as three-point seatbelts all round and a two point seatbelt for the rear middle seat, the Celerio is a remarkable little car. This is noteworthy because many buyers still think they should be thankful just to get ABS and seatbelts in a vehicle under R170K.
The truth is that manufacturers such as Suzuki have been offering affordable entry-level vehicles with excellent safety features for years. People just don't talk about it enough because it's not as interesting as self-parking cars that cost over R1 million!
In addition to the safety-critical features, the Suzuki Celerio also comes with a high-level brake light, which can be a true life-saver on our local roads. Furthermore, the Celerio has keyless entry, Bluetooth and a multi-function steering wheel all designed to keep drivers safe, and their eyes on the road.
Five years / 200 000Km warranty at no additional cost!* Many don't consider this as a safety feature as it's not a mechanical part of the car, but ensuring your car remains in good condition and only using accredited parts is a huge part of keeping your vehicle as safe as possible. At under R170K, the Suzuki Celerio offers some of the best safety features in its class.
We are not the only ones who love the Celerio. In 2017 the Celerio received the following 2 prestigious awards!
The cars.co.z a Consumer Awards Budget Car of the year 2017
CAR Magazine's Best Buy award (for a budget car under R160 000).
Kia Picanto
Slightly smaller than the Suzuki Celerio, the Kia Picanto 1.0 MT Street is another example of why you don't need to skimp on safety when buying a car under R170K.
The cheapest automatic available in this range is the Kia Picanto 1.0 Start A/T MY20 - From R181 995.
The 2019 model is priced at R169 995, the Picanto is equipped with Driver & Passenger airbags, Isofix fasteners for child seats, and ABS. Similar to the Celerio, the Picanto also has Bluetooth and steering wheel with remote functionality.
Honda Brio
The 2019 Honda Brio 1.2 Trend Hatch is priced at R164 200 and is just as well-specced when it comes to safety as it peers mentioned in this article.
The cheapest automatic available in this range is the Brio 1.2 Comfort Auto - From R194 900.
While this specific model was previously equipped with ABS and airbags when this article was originally published, the 2019 model doesnt include these features.
The 2017 Honda Brio 1.2 Trend Hatch was equipped with front and side airbags, as well as ABS. Naturally, it also comes with seat belts and central locking with an immobiliser. And, just like the other 'cheapies' on our list, the Brio features a multi-function steering wheel to reduce driver distractions.
The truth is, there are so many cars to choose from these days and it's difficult to not get blinded by unnecessary features (because they're cool!) – but if you're looking for true value for money, then safety features are what you should look at first. Our list here proves that safety features are no longer a luxury – manufacturers such as Suzuki recognises them as the crucial standard specification they should be.
Now that you know what the possibilities are, your next car shopping spree should be a much smoother, and safer, experience.
For Great Value for money and a smooth ride, book a test drive in your favourite Suzuki!
---
Looking for ways to keep your older car running smoothly for longer or just keep your new car in top shape. Our guide on extending the Lifespan of your car will help you look after your car and choose a car that will last for a long time.