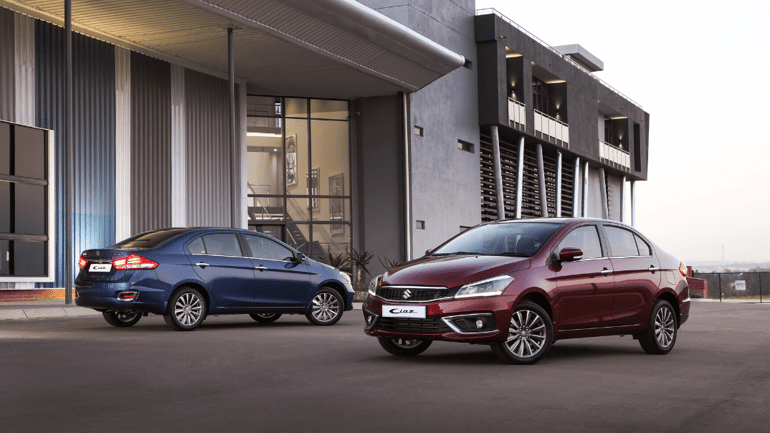 The space, the fuel efficiency, aerodynamic design… find out why we love the Ciaz.
The Ciaz is a svelte, fuel efficient sedan with a simply enormous interior.
We love it's keyless entry, climate control and great features like a power supply to the back seats - no more fighting over who can charge their phone in the front!

Watch this review video to see the car in action, or watch below for the 8 reasons why Charl Grobler, former Marketing Manager at Suzuki, thinks the Ciaz is a game changer.
IT'S HUGE INSIDE It's the biggest car in its class with a lot of space around the rear seats, and a simply massive boot. It's a lot of car for a little money




FUEL EFFICIENT The Ciaz has the best fuel consumption in its class and has a really low running cost

FEATURE PACKED Projector headlamps, climate control, a rear power supply (even people in the back seat can plug in their phones now!), rear air vents and lights

KEYLESS ENTRY James Bond style

STYLISH The body style has a beautiful, sleek look

AERODYNAMIC It's the most aerodynamic Suzuki model and this helps to save on petrol costs

BASED ON THE SWIFT It's fun to drive

AFFORDABLE A lot of car for a good price!

And ONE MORE... It was updated in 2019 with a stunning new look!




Click here to get more information and book a test drive in the Ciaz.