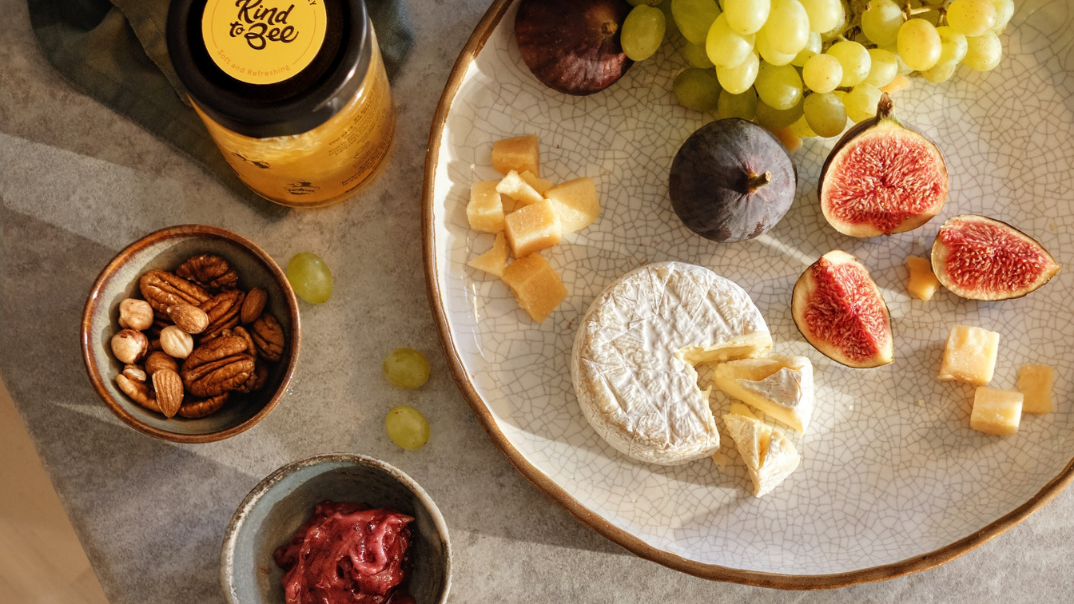 What's a road trip without snacks!? We all have our favourite padkos and go-to snacks, but now is the time to up your snack game and explore new snacks and combinations! We asked our team to share some of their road trip food experiences, from their favourite snacks to the weirdest snacks they've had.
Estimated reading time: 3 minutes, 4 seconds.
Hands up if you've ever left for a road trip planning to stop at Wimpy or Steers only to realize your kids (or your stomach) is not on board with waiting until the next pitstop. We're raising our hands, by the way. We've all been there, done that, and learned for future trips. For those who are only discovering road trips now, learn from us here; always pack padkos!
We've all heard the term 'padkos' which refers to the snacks and food we take on journeys, typically road trips. We all have our favourite snacks, our willing-to-share snacks, and our super-secret stash. We've heard it all over the years but we never get tired of hearing about your road trip menus.
The holiday season is right around the corner and many of us have already started planning our trips. We've booked our pre-trip tyre checks and safety inspections, planned our routes, and started choosing the best family games. Some of us have even compiled our playlists—80's rock music anyone?
In the midst of planning the picture-perfect trip, don't forget to pack the snacks! Now is your chance to up your snack game and get your tastebuds road trip ready.
When we asked our team to tell us their favourite road trip snacks we had a few common answers:
Biltong is definitely a go-to snack with crisps a close second.

Wine gums,

Jungle Oats bars

Red Bull are also popular go-tos.





Some of us even like to mix our snacks, because nothing beats sweet and salty in one mouthful!


No snack pack is complete without a Capri Sun juice, Zoo Biscuits, homemade sarmies, crisps, and wine gums. Don't forget the dog biscuits for your furry passengers!
Of course, we also had to ask what the weirdest snacks they'd had were and we got a few particularly interesting answers:
Wasabi nuts—talk about hot wheels!

Dolmades—Greek dish featuring small boiled rolls made using cabbage/grape leaves stuffed with a mix of rice, herbs, and sometimes meats.

Boiled eggs—a surprisingly common snack.

Fries dipped in ice cream—a favourite in many cars, including ours!
Let's be honest though, what holiday doesn't include a weird food experience? These weird and wonderful moments make all the planning and stress worth it. Memories are always in the making and adventure is around every bend when you have the right mindset!
Looking back on our past trips, we all have a specific road trip memory we hold in our hearts. For some it's sleeping under the stars in the Cape, spending time with extended family, or even sharing their love of road trips with their kids. Some people will be experiencing a road trip for the first time these holidays and the best is yet to come. No matter what you've experienced thus far when you're in a Suzuki, every moment will be memorable!
After all, Suzuki isn't just a vehicle brand… It's a way of life!
We've given you some solid snack ideas, but snacks won't be enough to keep everyone entertained. Download our collections of family games to make sure the fun never runs out of fuel!
Make sure your car is ready for your holiday road trip. Download Suzuki's 'preparing your car for a long drive' checklist.
---
Subscribe to our blog to stay in the loop with all our latest and greatest insights just like this one. We'll send tips, insights, and helpful information straight to your inbox.
Featured Photo by Karina Zhukovskaya on Unsplash