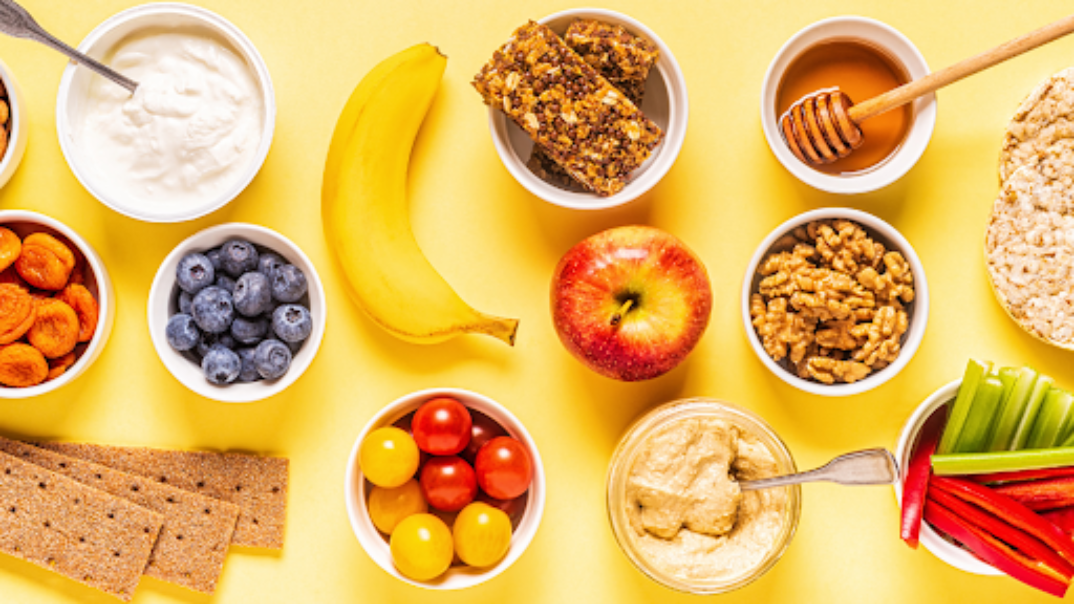 We all have our favourite road trip snacks, but there's nothing wrong with trying something new. Every once in a while someone comes up with a clever new hack or a fantastic new trend, and we're here for it.
Estimated reading time: 3 minutes, 26 seconds.
Whether you're a road trip veteran or newbie, a carefully curated road trip menu will always add an extra level of happiness to your journey. And you don't need to be a five-star chef to get it right, you just need a little planning and creativity, and you're on your way to road trip snacking success.
We have put together a list of excellent ideas, clever hacks, tips, and trends to help you make the most of your road trip food fest.
The Foundation
Organisation is key when it comes to road trips, and this also applies to snacks. You don't want to end up in a messy and sticky car, which can happen surprisingly quickly once you hit the road. Below is an essentials checklist:
Eco-friendly plastic bags

One or more shopper bags (depending on how many people are in the vehicle) to use as storage/rubbish bags

Plastic containers/tupperware that seal properly

Check what sizes you have so that you can plan ahead

Utensils - this one's up to you: you can get eco-friendly disposable utensils, or you can opt for your fancy silverware. It really depends on what works best for you.

Paper towels or serviettes

Wet wipes

Hand sanitiser - one thing we've all learned is that a good hand sanitiser can be used to clean anything from hands to windows. We'll never be without it again!

Decent cooler bag - or small individual cooler bags depending on preference.

A flask - works for cold drink/coffee and everything in between.

Don't forget the mugs if you're taking the flask.

Good quality individual filter water bottles - this way you have no plastic bottles to throw away and bottles with good filters can be refilled from any tap.
Snack trends
Although road trips are an excellent excuse to indulge in treats, you don't want to overdo it and end up with sick kids in the back. Also, if you're going on an extended journey, it's probably not the best idea to live off junk food. If you're not a health food expert, below are some easy ideas:
Baby carrots, sliced cucumber, baby tomatoes, sliced/diced cheese.

Small crackers (fewer crumbs).

Bring along some hummus for dipping.

Grapes, strawberries, sliced pineapple or mango etc.

You can make small individual salads (sweet or savoury).

Whole Wheat sandwiches - pre-sliced and packed.

As much as we all love a tuna or egg sandwich or salad, if you're going to be stuck in the car with the used tuna and egg tupperware, it's probably best to give this one a miss.

Nuts, popcorn, and biltong.

Pre-made smoothies.

Pre-made muesli and yoghurt.

Pro Tip: if you're packing any kind of dairy, just make sure your cooler is up to the task.

Biscuits (salt or sweet) are always a winner on the road.

Mini Muffins! Even if you're not a baker, there's bound to be a flavour that you want to try.
If you enjoy prepping your own snacks, or have some fussy eaters (or allergies), there are brilliant and easy recipes to be found online.

Think small and manageable: finger foods such as mini hot dogs, burgers, wraps or filled pancakes.

The above can all be done in traditional or vegan variations

Chocolate is always a favourite, but remember that it melts and gets sticky. Consider getting mini chocolates and stashing them in the cooler.

Gummies, mints, and even lollipops are great to pack.

Pro Tip: Avoid hard sweets or toffees. The last thing you want is a broken tooth in the middle of the Karoo.
We hope this gives you some inspiration, but there are plenty more ideas and you will find even more recipes online. Just remember to keep it simple and manageable. You want to enjoy your journey, not spend the entire way cleaning the car!
Planning a roadtrip? We got you! Here is a list of the best road trip podcasts, playlists and audio books that will keep you entertained throughout your whole trip!
---
Want to get the latest on road tripping, car care, auto advice and more? Sign up for all the info you didn't know you needed!