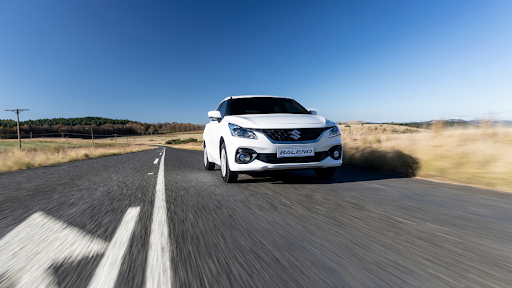 It might be cold outside, but your options for a warm and cosy getaway are endless. Whether you're aiming for a proper winter holiday or a quick weekend break, there are plenty of options.

Estimated reading time: 4 minute, 1 second.
There's one topic that all South Africans should agree on: we have the ideal country for chilled road trips or quick getaways. No matter where you stay there is bound to be an interesting reserve, spa or simply spectacular views of nature nearby.
If you're running out of ideas or looking for a new kind of adventure, you probably just need to adjust your search criteria a bit, and a whole new list of options will open up. So, if you're looking for a cosy getaway this winter, we've put together some ideas to get you started.
Room with a view
For those who consider winter to be all about a good book, hot chocolate, and a spectacular view, look around for hotels or B&B's that are known for their beautiful locations. Many game reserves and small, private hotels are situated on rivers, in valleys or on a hill to offer guests a gorgeous and serene view during their stay. You don't have to aim for the famous hot spots–just a cosy comfortable place to get away from the chaos. Look around for a Bed & Breakfast that fits the bill and enjoy some downtime.
The Drakensberg area deserves a special mention here. It's the ideal winter getaway spot with some incredible views and routes.
All about the journey
When it comes to winter getaways one of the most cosy places is often your car. There's nothing better than some African winter sunshine, a flask of coffee, and a fabulously scenic drive. If you're more focused on the journey than the destination (or both), do some research on SA's most scenic drives. Whether you're going coastal, mountains or canyons, there are hundreds of scenic routes to choose from.
While you're at it, do a search for interesting local businesses or farm stalls along your route. You'll be surprised by the hidden gems featuring everything from local produce to art and antiques.
Winter luxury
If you're looking to unwind in luxury, consider a spa getaway. Many spa resorts are set in incredible locations and offer amazing winter packages. It's the ideal break to truly relax and get your mind off rush hour traffic and daily admin.
Chase the sun
If winter seems to be dragging out, aim for a warmer winter getaway. Regions such as Kwazulu-Natal often have milder winters than the rest of the country. You'll have to do some research and double-check all weather reports, but odds are you could find yourself a nice, sunny weekend in Durban. Obviously, there's no guarantee with the weather, so make sure you have a Plan B should the weather turn against you.
Either way, KwaZulu-Natal has some spectacular driving routes, restaurants, and interesting local businesses. You'll have fun even if the sun decides to hide.
Chase the snow
Many South Africans have never seen snow and 'snow trips' have become increasingly popular, especially among those who love a good Insta story. There are entire communities dedicated to tracking snow across SA and you will find everything from accommodation recommendations to activities all arranged around the best snow spots in SA.
If you're feeling adventurous, you don't even need to leave the country to enjoy a skiing holiday. So if we're having an especially cold winter, make the most of it and hit the slopes or build a snowman. Followed by some great food and warm beverages.
Enjoy the crisp air
Seeing as SA has relatively mild winters many people enjoy a mix of indoor/outdoor activities. If you're an avid hiker it's the perfect season to hit some of the trails that are simply too long or demanding in the summer heat.
Enjoy a weekend away with some cool morning hikes followed by lazy afternoons next to the fire. Thanks to our climate most of SA's hiking trails are open year-round, so you're spoiled for choice.
Find a bonfire
If your first thought is 'bonfire' when you picture the perfect winter getaway, then you're in luck. Many game reserves, holiday resorts, and hotels have bonfire evenings in winter. The best way to find a great bonfire evening near you is to ask around: check with local restaurants and hotels. Many venues will combine bonfires with live entertainment and it can be a great addition to your cosy weekend getaway.
Tip: If you're planning to spend an evening next to a bonfire, add stargazing to your list. There are many reserves and hotels that offer spectacular 'star views' due to their remote locations.
100 Adventures
If you're still unsure what to do during the winter months, or simply want some new idea, visit the Suzuki Go 100 site that lists 100 of SA's top adventures. The site allows visitors to rate each adventure and give their own input. There's also a variety of downloads and articles to help you plan your perfect South African getaway.
Make the most of the chilly days ahead and start planning your perfect winter break!
Start planning your perfect cosy winter getaway
---