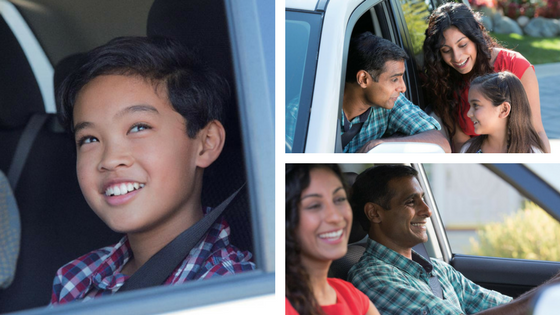 Planning a road trip? In-car entertainment is a must-have for every road trip - whether you're travelling alone, with family or with your friends. Here's our top audio experiences for your journey.
Every bucket list should contain at least one, proper Hollywood-style road trip. You know the kind - spontaneous, action packed, and filled with sing-alongs and a lifetime's worth of fond memories. And the one thing every road trip has in common? A great playlist.
But whether you're into music videos, podcasts, audio books or a combination of the three, we've got you covered. Here's our list of the best road trip entertainment for any type of road trip
1. The family road trip
Nothing beats a family road trip, with a car full of love, laughter and excitement (and yes, probably some mess too!).
Our favourite playlist has to be this one: from George Michael, to Queen, Cyndi Lauper, Michael Jackson and Whitney Houston, you're bound to want to sing along to these hits from the 70's and 80's.
After rocking some tunes with the kids, you can turn your drive into a chance to broaden your general knowledge. If you'd prefer some great edutainment, you can always try this great podcast: TED Talks for Kids and Family. These are educational, interesting, and easy to download.
2.

The varsity road trip
If you're hitting the road with a group of your best mates, then you'll need an endless supply of great soundtracks to sing along to. Nothing screams road trip quite like driving with the windows down, radio up, belting out the words to your favourite songs!
One playlist worth bookmarking is this collection of songs from 90's female artists - including Natalie Imbruglia, Alanis Morissette, Tracy Chapman, Vanessa Carlton and the Corrs. This playlist is filled with throwbacks to the days of ripped jeans, chokers, crop tops and sneakers. You're welcome!
If the Goo Goo Dolls, Pearl Jam, The Smashing Pumpkins and Nirvana are more up your alley, then take a walk down memory lane with the Best of 90's male artists instead. . .
Or perhaps try something a little different with a couple of episodes of My Favourite Murder, a quirky, true-crime podcast by stand-up comedians, Karen Kilgariff, and television writer, Georgia Hardstark.
"…all discussed in the playful, irreverent tone of the best grown-ass-ladies slumber party you've ever attended."
— Entertainment Weekly
"(Karen and Georgia) have created a new dialogue for true crime that is hilarious, brutally honest, and totally addicting."
— Nylon
3. The couples road trip
Heading off on a romantic getaway with your partner? This is a great opportunity to bond, and perhaps learn more about the beautiful idiosyncrasies that make up our relationships.

Set the mood with this playlist of the best love songs ever. From John Legend, to Adele, Leona Lewis, R Kelly and Beyonce, this playlist will definitely add some romance to your road trip.
If you enjoy a good laugh, let comedian, Aziz Ansari, take you on a journey into the dynamics of Modern Romance, the perfect audio book for a road trip with your partner.

"A hilarious, thoughtful, and in-depth exploration of the pleasures and perils of modern romance from one of this generation's most popular and sharpest comedic voices." - Amazon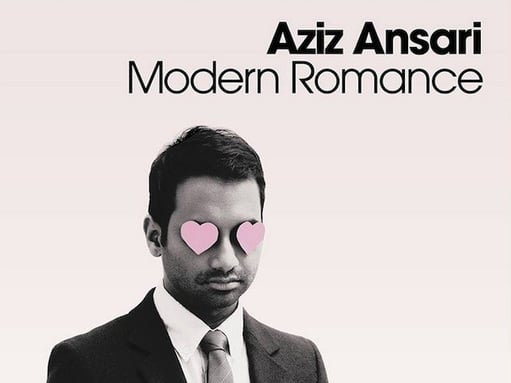 If you're more or a serious listener, you can try The Heart, a podcast series which explores various individual's stories about love, loss and intimacy.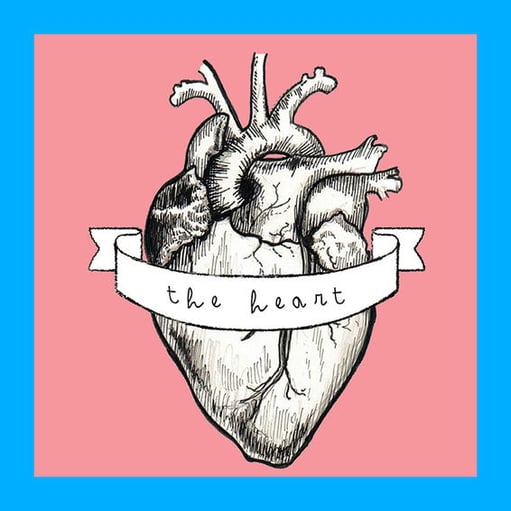 4.The self-discovery road trip
Hitting the road solo? Or perhaps with a furry friend? We can't think of a better way to relax and get in touch with your inner peace. Here's some awesome entertainment for the road . . .

Sing along to some of the greatest hits of all time, with this playlist filled with 60 years' worth of classics - from the 1960's to 2017 chart toppers, you'll be spoilt for choice.
For some deep listening, tune into Sincerely X, a highly rated TED Talk podcast, where anonymous speakers open up to the world, and share some of their most personal stories and learnings.

Being an adult is just not what it's cracked up to be - or so says author, Jen Kirkman. If you're looking for an honest, humorous account of life in the real world - try the audiobook, I know What I'm Doing (and Other Lies I Tell Myself).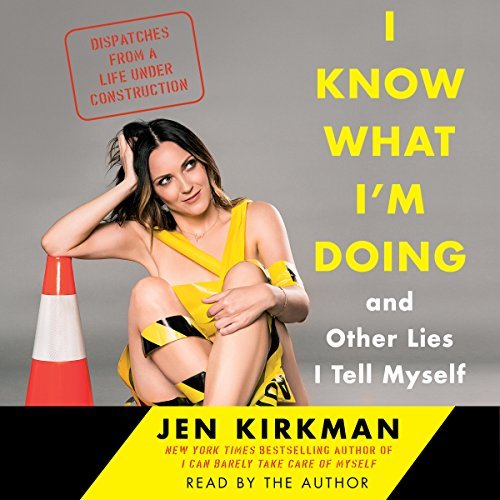 Got any recommendations for your fellow South African road trippers? Let us know in the comments. We'd love to hear your favourite ideas for road trip entertainment.
If you enjoyed this post, why not have a look at this article " Best songs for a road trip - as voted for by you!"
Never miss a post! Subscribe to the Suzuki blog, and we'll send you all of our latest tips, insights and helpful information, straight to your inbox.