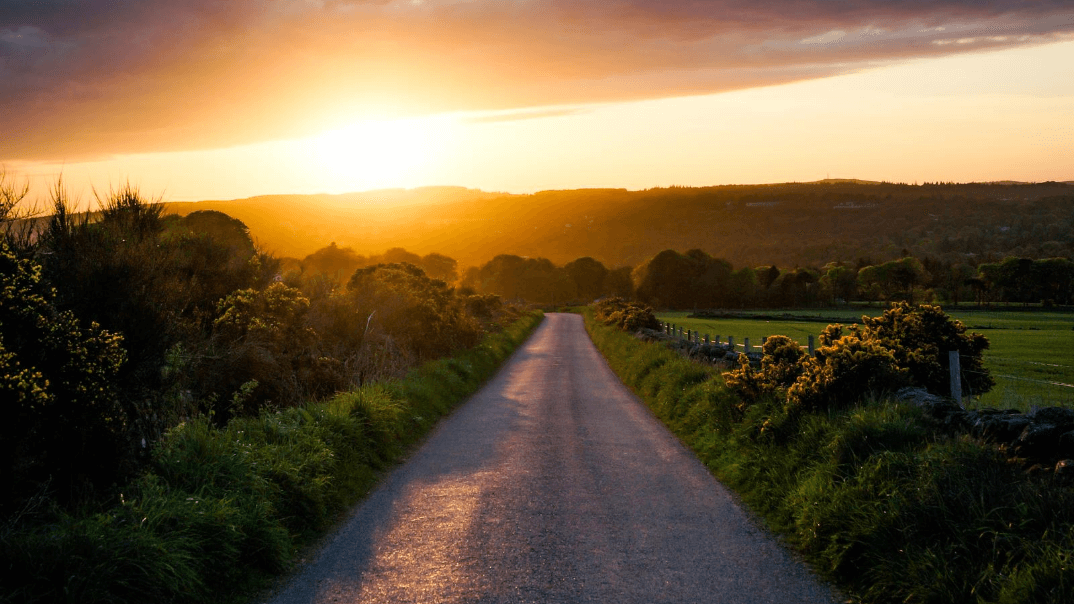 Here are some of our best road trips, specially designed by the Suzuki squad. Bookmark this page since you can hit the road again.
Estimated reading time: 3 minutes, 21 seconds.
It has been a YEAR and, like most of the world and indeed, South Africa, I've been trapped in the very limited square meterage of my own house with occasional, very exciting and slightly terrifying, forays to the local grocery shops.
Needless to say, I'm dreaming of a country with open roads again! With some of the world's most breathtaking scenic routes, there is so much to explore between our own borders. Thankfully, local travel has finally opened up again, which means excursions aren't totally off the cards anymore.
Guys you can now enjoy leisure travel in your province!!

Cape Town, enjoy Knysna, Hermanus, the Karoo or the West Coast.

Durban, enjoy the south or north coast, the Midlands and the Berg.

Joburg, enjoy Pretoria.

— Dean Oelschig (@DeanOelsch) August 3, 2020
Because we're all about enjoying the journey, and not the destination, we don't have a list of places to go, but rather a list of ways to get there…
LIMPOPO ROAD TRIP
Best fit car model: Suzuki Vitara Turbo. You don't need a 4x4 for this trip, but the sweet growl of the turbo and the easy driving will make this trip a pleasure.
Best fit car model: S-Presso. With a bit of ground clearance and some extra storage space, you and your closest peeps will be comfy and yet remain agile for this trip.
Hitting the long road between Johannesburg and Cape Town is hardly an unfamiliar concept to most South Africans. In fact, it could almost be considered a rite of passage.
Traditionally, the 1 400km straight along the N1 is seen as a bit of a necessary evil and most people attempt to do it in two purposeful legs. While we understand the urgency to get to the ocean (or possibly to the bushveld, if you're doing it in reverse), the truth is, you're missing out on a whole lot of national treasures in the mad rush.
So, here's a wild proposal: why not change your mindset to one of exploration and meander down to the coast through five provinces over eight full days instead?
Best fit car model: Ertiga. Comfortably fit your friends or family into the 7-seater Ertiga – you don't need anything too hard-core for this pleasant drive.
The Garden Route is one of South Africa's most scenic drives and is simply peppered with lovely spots to visit, roads you'll enjoy cruising on, and of course, lots of great food en route as well! Our detailed road trip will take you through some of the countries most breathtaking nature reserves and bodies of water, like Storms River, and lays out advice on selfie spots, snack stops and more.
Best fit car model: Suzuki Vitara or Jimny. With lots of space and a high ground clearance, and in the case of the Jimny, 4x4 capabilities, you can really explore some of the rougher terrain in the Eastern Cape on this road trip.
Here's an itinerary outline for an epic road trip from Durban to East London, taking you through some of the country's most picturesque coastal villages and breath-taking natural scenery. However, the roads between some of these Wild Coast hot spots could pose some serious challenges. If your vehicle is ready for an off-road challenge, you can explore the notorious gravel roads off the R61. However, if you're feeling more conservative, stick to the tar up until Mthatha and then take the well-trodden route to Coffee Bay from there.
Best fit car model: Swift Sport. Enjoy the bends and curves of these scenic roads with a car with exceptional handling and power.
The breath-taking mountain passes, white beaches, deep blue waters and fascinating fynbos of the Western Cape can at times be overwhelming, so break down an adventure through this diverse province into bite-size chunks by heading to the province's national parks.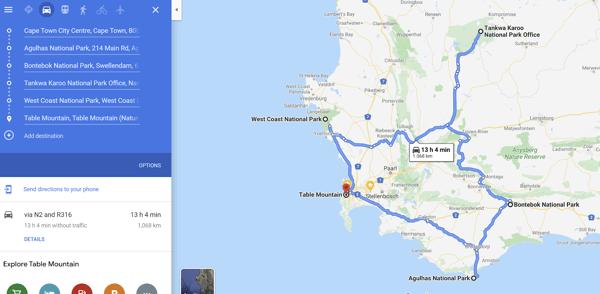 If you're planning any of these trips, we think you'll love our e-book packed with advice on planning your road trip.