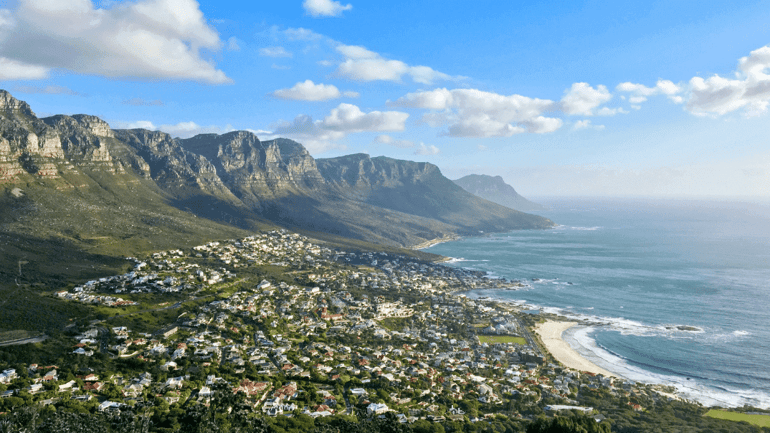 Pack your bags for a marathon road trip through passes cut through mountains, dense fields of flora and on roads towering over coastal cliffs, and you'll conquer some of the most epic natural wonders South Africa has to offer.
The breath-taking mountain passes, white beaches, deep blue waters and fascinating fynbos of the Western Cape can at times be overwhelming, so break down an adventure through this diverse province into bite-size chunks by heading to the province's national parks.
Cape Town → Agulhas National Park
Head out of the city on the R45 via Franschhoek towards Agulhas, and you're bound to be swept up by the scenery along the way. There are plenty of restaurants, wineries and quaint little country stores to sample. After Franschhoek, the steep pass tracing the northern edge 90 of the Franschhoek mountains ha plenty of lookout spots where you can stop to take a photo and capture the dramatic panoramic views below. The road passes the Theewaterskloof dam, as well as plenty of fynbos, including proteas and ericas, which can often be seen in flower. Thereafter, head for the R316 and R319 through Bredasdorp to Agulhas National Park, at the southernmost tip of Africa.
Distance: 258km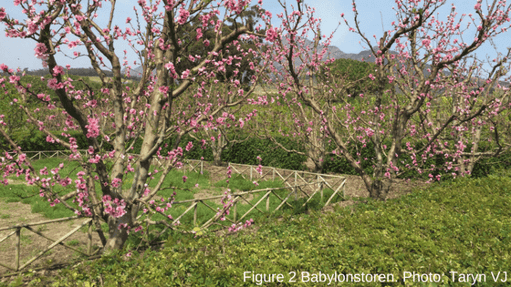 On the way: Babylonstoren, 53km from Cape Town, is worth whiling away an hour or two. With its large gardens and orchards, it is a spot soothing for the soul. Eat at upmarket Babel, sample fresh fare in the gardens at the Greenhouse, indulge at the Bakery or even pop in for a wine tasting.
In the park: Agulhas National Park is dense with the history of those mariners that set out to conquer the edges of continents and explore the depths of waters where Indian and Atlantic Oceans officially meet. Agulhas bears many marks of the Cape of Storms, with shipwrecks such as the Meisho Maru visible on the coastline. Head to the historic Cape Agulhas Lighthouse and climb the stairs to the top. The park and its diverse plant and marine life makes it home for some interesting bird species, such as the Hottentot buttonquail, black oystercatchers and damara terns. Snap a selfie at the southernmost tip. Find a spot on the coast for some swimming, or put on your hiking shoes and head out one of the trails in the park. The 4x4 trails in the park are ideal for exploring fields of limestone fynbos.
Stay: Agulhas Rest Camp is close to the beach and a lagoon that is great for swimming. Chalets offer self-catering accommodation and fully-equipped kitchens.
Don't forget: The surrounding towns of L'Agulhas, Struisbaai or Bredasdorp all offer banks, restaurants and any amenities you might need during your stay. Conservation fees are applicable.
Agulhas National Park → Bontebok National Park
Head back via the R319 to Bredasdorp, or if you're up for a little adventure, drive via quaint country mission town Elim. From Bredasdorp, take the R319 straight to Bontebok National Park, where you'll be met with the tranquil beauty of the Langeberg Mountains.
Distance: 115km
On the way: Take a little detour towards Elim and grab a bite to eat at the Black Oystercatcher Restaurant, where you'll experience fresh produce, and bistro-style country cuisine out on the terrace. Head back to Bredasdorp on the R43, and visit the Shipwreck Museum at Bredasdorp, where you'll take a nostalgic step back into the time of cannons and coins.
In the park: The smallest national park in the country played an important role in saving bontebok from extinction. The tranquil beauty of this park makes it a perfect spot for exploring fynbos on foot. Take a drive through the quiet roads of the park, and you'll meet red hartebeest, Cape mountain zebras and of course, bontebok. There is also much swimming and fishing to be done in the Breede River. Have a braai on the banks of the river, before heading out onto a hiking trail to spot some of the 200 birds found in the park. Try to tick Denham's Bustard, malachite sunbird, blue crane and southern black korhaans off your list.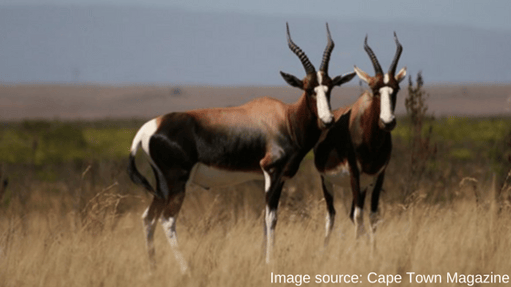 Stay: Lang Elsie's Kraal Rest Camp, on the banks of the river, offers amazing views of the Langeberg mountains.
Don't forget: Bring along your own fishing rods to fish in the river. Conservation fees are applicable.
Bontebok National Park →Tankwa Karoo National Park
Want to head for the middle of nowhere, but not quite sure how? Take the R60 via Ashton and Worcester, head to the R46 via Ceres and close in on the R355. After a few mountain passes and hours of dirt road, it may seem as if you are being led to another planet. And then, before you know it, you'll reach Tankwa Karoo National Park.
Distance: 347km, with a large portion on dirt road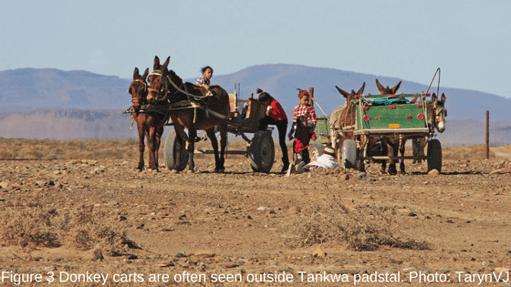 On the way: You're bound to see a donkey cart parked outside Tankwa padstal, which is enroute to the park between Ceres and Calvinia. Stop here for a bite, sweets, chips, and airtime, and the last cold drink you'll buy for the next few days. A stop-in is a must.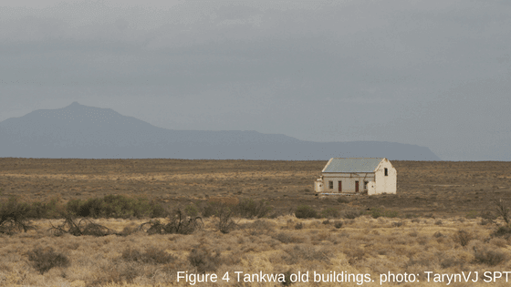 In the park: This park of space and spooks is known for its dusty plains and moonlike landscapes. But this often harsh environment holds a hidden world of endangered plant species, plentiful birdlife and rich history. Situated in the Succulent Karoo Biome, this park is unlike any other. Abandoned buildings telling tales of centuries-ago farmers who fled the harsh Karoo plains are littered across the plains. The sharp cliffs of the Roggeveld Escarpment and 6km of narrow road along daring Gannaga Pass are enough to give you a sense of wonder that you'll feel in the pit of your stomach. Keep an eye out for antelope such as springbok, eland and gemsbok, and interesting species such as porcupine and jackals. The desert-scape hosts 188 bird species, including black-headed canaries and the Namaqua sandgrouse. If you're brave and keen to test those wheels, try one of the 4x4 routes in the park.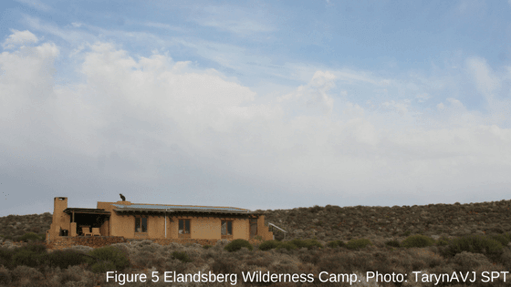 Stay: Elandberg Wilderness Camp in the north of the park overlooks a plain of succulents below with mountains framing the horizon. These beautiful brick cottages feature paraffin lamps, gas stoves, a fireplace and romantic splash pool.
Don't forget: Make sure you fill up your tank in Ceres. The closest petrol station is 50km north of the park, in Middelpos. The dirt roads at some points are littered with sharp gravel. Drive slowly, stay on the tracks, let down your tyres to your vehicle's recommended pressure and pack a spare tyre in case. There is no cell phone reception in the park. Conservation fees are applicable.
Tankwa Karoo National Park → West Coast National Park
Head back via Ceres and take the R46 towards Malmesbury. On the way, you'll pass a few small farming towns and quaint villages. There is plenty of sightseeing to be done in Riebeeck Kasteel and Darling enroute, so head out early to make sure you can cram in as much adventure as possible. Once you enter West Coast National Park and spot its azure blue waters and white beaches, you may not want to leave.
Distance: 320km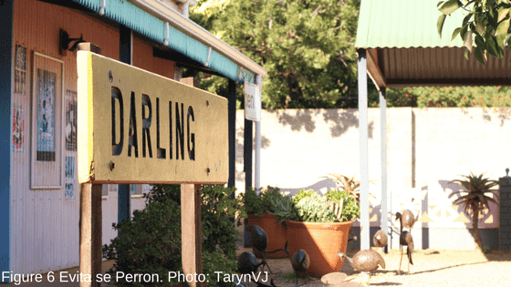 On the way: Evita se Perron in Darling is a homage to how far South Africa has come as a country. Created by Pieter Dirk Uys and his alter ego Tannie Evita Bezuidenhout, this quirky spot will keep you occupied with its zany art, thrifty crafts and quirky museum. Try a bite at Bambi's Berlin Bar while you're there.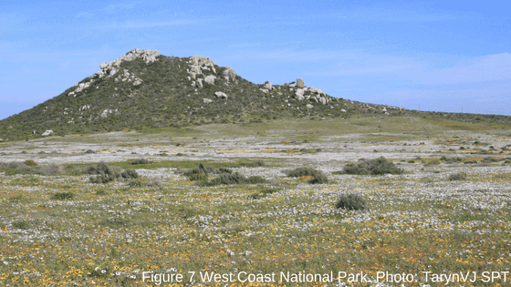 In the park: If it's hospitable West Coast dining, fields of flowers, elegant beaches, herds of antelope and rare bird species you seek, West Coast National Park is a must. In springtime, carpets of dense flowers cover the park. Quaint coastal roads slide through orange and pink fields, with tortoises, snakes and caracals frequently spotted amongst the blooms. At Preekstoel Beach, children wade in the low tide pools examining little fish and digging toes into the sand. There are also plenty of water activities on offer, so you can spend a day cooling off in certain sections of the lagoon. At Geelbek, a lengthy boardwalk jutting out onto the lagoon takes one to a bird hide where rare water birds can be watched close up. A breakfast at Geelbek Restaurant is a must, where visitors can enjoy traditional dishes with continental twists in the gardens of a beautiful Cape Dutch homestead. There are over 250 bird species to see here, including red knots, African black oystercatchers and great white pelicans.
Stay: Joanne's B Cottage is only a few metres from the lagoon, and offers beautiful views of the water. The cottage is self-catering and gas- and solar-operated.
Don't forget: In August and September, the loom-covered Postberg section of the park is open to visitors. Conservation fees are applicable.
West Coast National Park → Table Mountain National Park
With iconic mountain views, protected species, breath-taking hikes, challenging cycling routes and perfect beaches, Table Mountain National Park has it all. The trip from West Coast back into Cape Town follows the R27 along the coast to Melkbosstrand. Stick to the coastal road through Bloubergstrand, and you can stop to put your toes in the sand. Here, you'll have an iconic view of Table Mountain and even spot Robben Island. Then, head towards the N1 and you'll be able to take the coastal road through Llandudno. This will take you over Chapman's Peak Drive, one of the most spectacular marine drives in the world. The protected areas of the park are scattered across Cape Town and surrounds.
Distance: 105km
On the way: Ons Huisie in Bloubergstrand, a beachfront restaurant with a small-town vibe, is famous for its delicious West Coast cuisine. Try the seafood and you won't be disappointed.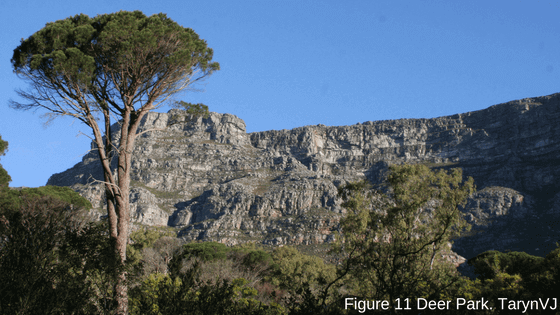 In the park: Home to the protected Cape Floral Region, Table Mountain National Park can offer visitors weeks of fun. Stretching from Signal Hill to Cape Point and including the coastlines of the Cape Peninsula, the park's vast network of roads traverses incredible mountain drives, coastal roads and fields of fynbos. At the south-western tip of South Africa, Cape Point is alive with the mysteries of the past. The much-revered Cape of Storms holds centuries of shipwreck history and legend, which you'll discover after heading up the Flying Dutchman Funicular to the old lighthouse. In the Cape of Good Hope section of the park, you can try out many walking trails, or simply drive the roads amidst fynbos and antelope. Keep your eyes peeled for sunbirds, seabirds, herons and even raptors. Head back via Simon's Town, and you can pop in at Boulder's Penguin Colony to get up close to the thriving colony of African penguins before heading to the Simon's Town harbour to grab a bite to eat.
The Silvermine-Tokai section of the park offers incredible hiking and mountain biking routes. At Table Mountain, head up the Aerial Cableway to easily access the tippy top of this world-renowned attraction.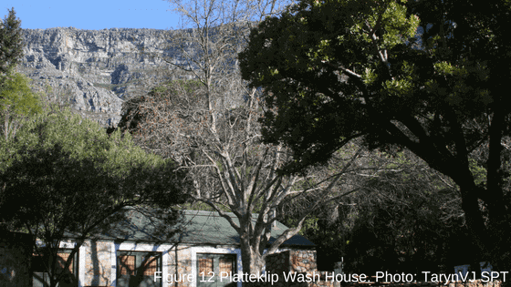 Stay: To stay in the heart of Cape Town while still experiencing the great outdoors, head to Platteklip Wash Houses in Oranjezicht. These hip self-catering lofts are at the foot of the mountain, surrounded by the heaving forests of Deer Park.
Don't forget: Pack for all kinds of weather – Cape Town is known for offering four seasons in one day. Conservation fees are applicable.
And there you have it - the perfect road trip to each national park in the Western Cape. Have we missed any of your favourite spots or hidden gems? Let us know in the comments!
---
Want more great holiday content from Suzuki? Download our free ebook of family car games with South African bingo, free colouring in and other great games and printables.
Never miss a post! Subscribe to the Suzuki blog, and we'll send you all of our latest tips, insights and helpful information, straight to your inbox.