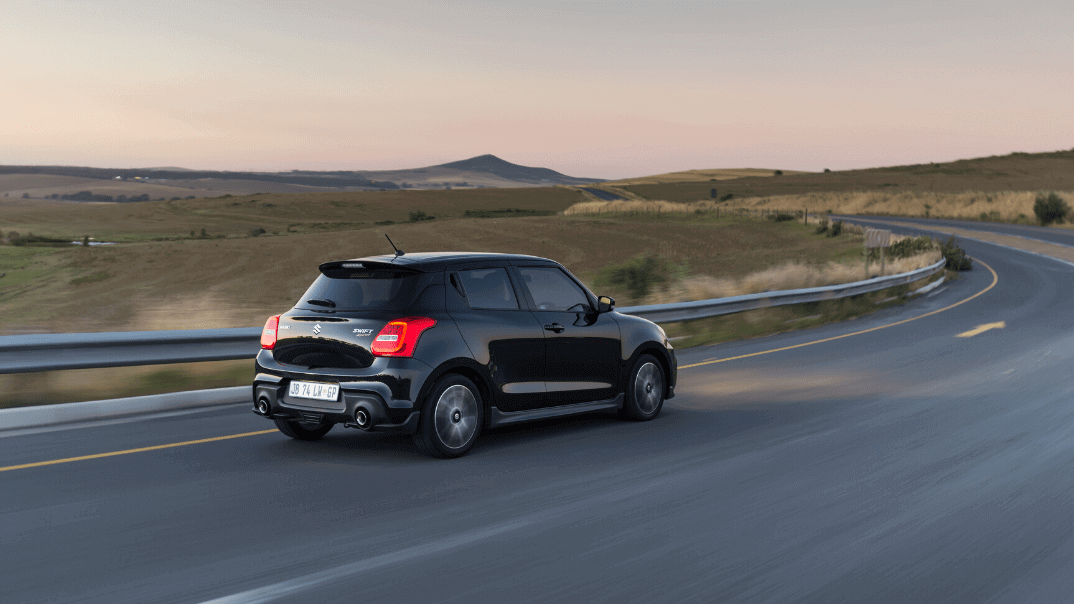 Embark on an unforgettable adventure this summer, meandering from Cape Town to Port Elizabeth all along the R44, R62 and Garden Route.
Summer is upon us and what better way to celebrate the sunshine and good vibes than hit the road for an adventure?
In fact, with so many highways, byways, backroads and passes to explore in our beautiful South Africa, we actually have no excuse not to.
The only challenge? Choosing where to go first.
We suggest starting with an undeniable classic – the Garden Route – and adding an additional meander or two to the itinerary as you go.
Maybe a little something like this:
Cape Town → Kogelberg Nature Reserve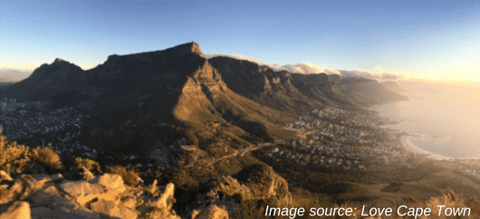 Set out from the Mother City bright and early, so you can watch Table Mountain bask in golden morning light from the vantage point of your rear view mirror. You'll head all along the N2, turning off to Gordon's Bay just before you hit Sir Lowry's Pass. Although it's easier to bypass the town, opt for the scenic route via Beach Road and stop for a coffee, breakfast or even ice cream if you're feeling really festive.
Once through Gordon's Bay, you'll hit the magnificent curves of Clarence Drive. Take it slow, enjoy the views and pull over as often as you need to. The road will take you through the charming coastal villages of Rooi Els, Pringle Bay and Betty's Bay, after which you'll find the turn-off to the Kogelberg Nature Reserve about 2.5km on your left.
Distance: 110km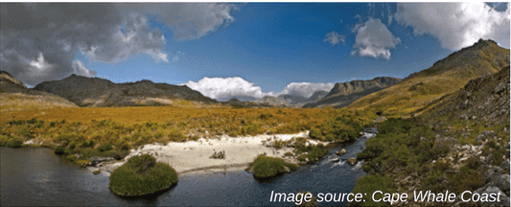 Activities at your destination: The Kogelberg Nature Reserve is considered to be the very heart of the Cape Floral Kingdom. It has an exceptional diversity of fynbos and a wealth of wild creatures who've made it their home. Get right up close to nature by setting out on one of the various hiking trails or mountain bike routes.
Accommodation: Spend the night in one of the gorgeous Oudebosch eco-cabins, each offering breath-taking views of the reserve from their large glass doors.
Snack stops en route:
Where to snap a selfie: Anywhere and everywhere along Clarence Drive.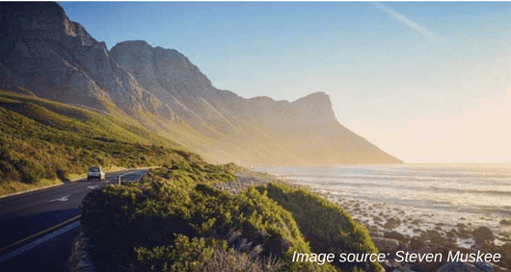 Other places of interest:
Stony Point Penguin Colony

, Betty's Bay – it's home to one of the largest successful African Penguin breeding colonies in the world and far less crowded than Boulders Beach in Simon's Town.

Harbour Road, Kleinmond

– Loads of restaurants, cafés and shops to browse around in.




Kogelberg Nature Reserve → Grootvadersbosch Nature Reserve
From one remarkable conservation area to another, the next leg of your route will take you to the 250 hectares of protected indigenous forest just outside Heidelberg, known as the Grootvadersbosch Nature Reserve. Meeting up with the R43 just outside of Kleinmond, you will find your way back onto the N2 in no time, taking you past/through towns like Caledon, Riviersonderend and Swellendam.
Distance: 207km
Activities in your destination: With nearly all of the 35 typical forest tree species - including red alder, ironwood, stinkwood and yellowwood – Grootvadersbosch is the most significant stretch of indigenous afromontane forest left in the south-western Cape. It's also home to more than 196 bird species, some of which you wouldn't spot elsewhere. Follow one of the many forest tracks or trails and explore this charming little piece of wilderness to your heart's content.
Accommodation: You have the option of either pitching your tent in the beautifully kept Grootvadersbosch Campsite or spending the night in one of the brand new 4-sleeper log cabins.
Snack stops en route:
Where to snap a selfie: If you're lucky enough to catch the Canola in full bloom, be sure to pull over and take a photo in the sea of bright yellow. Otherwise, smile and wave with the friendly donkeys at Dassiesfontein.
Other places of interest: Before heading out to the nature reserve, spend some time exploring the pretty little town of Heidelberg. If you have time and want to catch a glimpse of the Atlantic Ocean, take the turn-off to Witsand just outside Swellendam and experience the legendary Malgas Pontoon over the Breede River.
GVB → Oudtshoorn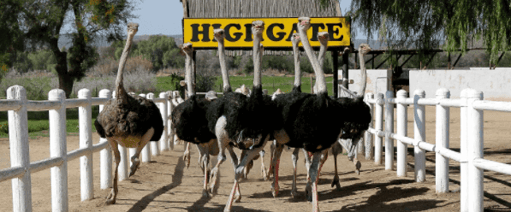 It's time to leave the cool climes of the forest for the wide open skies and semi-arid plains of the Little Karoo. From Grootvadersbosch, you'll find your way back to the N2 for a short while, before leaving it again about 30km later through the town of Riversdale and over the Langeberg Mountains via the Garcia Pass. The pass will deposit you on the famed R62, taking you through Ladismith and Calitzdorp, followed by your final destination - Oudtshoorn.
Distance: 232km
Activities in your destination: Oudtshoorn has two main claims to fame – its illustrious ostrich farms and the Cango Caves. While you may be forgiven for skipping out on all big bird-related activities, the caves are an undoubted and absolute must-visit. You have a choice between joining the Heritage Tour, which takes you into all the main chambers – each splendid in their own right – or the Adventure Tour, which leads you deeper into the cave system. The latter is definitely NOT suitable for anyone who suffers from claustrophobia!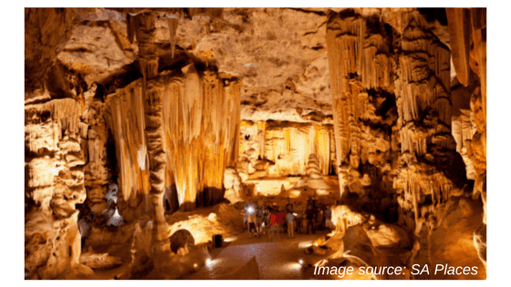 Accommodation: Being the capital of the Little Karoo, Oudtshoorn has accommodation offerings aplenty. However, if you're looking for something really special, you can't go wrong with De Zeekoe Guest Farm, which offers daily tours to the nearby Meerkat colony.
Snack stops en route: R62 is really awash with delightful farm stalls, coffee shops and restaurants. Here are just a few to try:
The Old Jail

, Riversdale (delicious home-made meals and treats at shockingly affordable prices)

Ronnies Sex Shop

, Barrydale (a Karoo treasure known as the oddest pub in Africa)

Algerynskraal

, Ladismith (we have two words for you: the cheesecake)

Route62 Coffee Shoppe

, Ladismith (delicious confectionaries and mouth-watering pizza)

Smitswinkel Coffee Shop, Calitzdorp (try the roosterkoek, followed by heavenly carrot cake)

Karooboom Braai Restaurant

, between Oudtshoorn and Calitzdorp (their Sunrise Breakfast is only R20!)
Where to snap a selfie: Among the stalactites and stalagmites of the Cango Caves.
Other places of interest: If you enjoy a good dessert wine, you should definitely stop off in Calitzdorp for a tasting (or just an opportunity to stock up) at one of the town's many cellars.
Oudtshoorn → Wilderness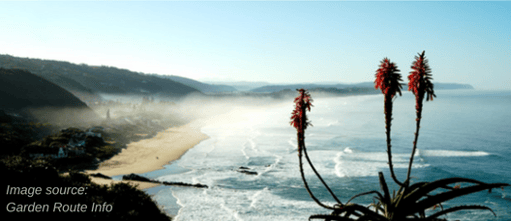 Almost at the halfway mark, your journey will now swing from farmlands, forests and Karoo plains, all the way to the Indian Ocean!
From Oudtshoorn, you'll take the picturesque Outeniqua Pass to connect with the N2 again just beyond George, with your final destination being the Garden Route National Park's Ebb and Flow rest camp in Wilderness.
Distance: 72.4km
Activities in your destination: Located on the banks of the Touw River, Wilderness is a great spot for canoe-based exploration or scenic water-side hikes. Then, of course, there is the beach – vast and almost entirely untouched – which is great for long walks, fishing and wild swims. Finally, treat yourself to a delicious meal at one of the town's many restaurants and cafes.
Accommodation: Stay in one of Ebb and Flow's cosy wooden cabins or, if you're in the mood for something more rough and tumble, pitch your tent next to the river.
Snack stops en route:
Hops Valley Farm Stall

, just outside George (great pizza!)

Kruisaar Farm Stall, 20km from George on the Outeniqua Pass (a good spot to stock up on dried fruit)

Kontrei Padstal

, just outside George at the Sasol petrol station

Red Shed Coffee and Berry Bar

, take a short detour off the Outeniqua pass and onto the R404 to Redberry Farm
Where to snap a selfie: 'Map of Africa' is one of Wilderness' most impressive hidden gems – a hillside that takes the remarkable form of our continent. A lookout point in Wilderness Heights offers the perfect vantage point for a photo opportunity.
Other places of interest: On the road between George and Wilderness, you'll find the turn-off to Victoria Bay. This tiny coastal nook is a legendary surf spot and also a favourite among fishermen.
Wildnerness → Storms River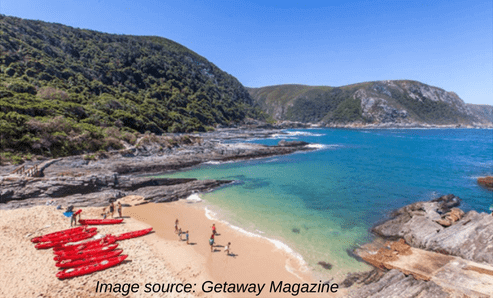 The stretch of road between Wilderness and Storms River could be described as the quintessential Garden Route, taking you through the towns of Sedgefield and Knysna, past Plettenberg Bay and right into the pine plantations and indigenous forests of the Tsitsikamma region. This route is also famous for its array of animal sanctuaries, offering a home to anything from elephants to wolves to monkeys.
Distance: 140km
Activities in your destination: The Tsitsikamma region is widely known as a playground for adventurers. Zipline from one majestic forest tree to another with the Tsitsikamma Canopy Tour, kayak down the Storms River or, if you're feeling really brave, take a 200m tumble when you bungee from the Bloukrans Bridge – the highest of its kind in the world. Also, be sure to visit the marvellous Storms River suspension bridge, located just a few kilometres walk from the SANParks rest camp. Take the time to stop and have look at the The Big Tree. This majestic eight hundred year old Yellowwood towers over the canopy and is a spectacular sight that shouldn't be missed.
Accommodation: Tsitsikamma has loads of charming accommodation options, however, you would hardly find a more spectacular setting than the Garden Route National Park's Storms River Mouth rest camp. Located right on the rocks, you can hear, see, smell and almost taste the Indian Ocean crashing to the shore. Accommodation options include cabins, camping and caravan spots.
Snack stops en route:
Where to snap a selfie: The choices really are endless – just before bungee jumping at Bloukrans, on the suspension bridge, in front of one of the old cars in Marilyn's 60s Diner.
Other places of interest:
If you have a heart for rescue animals, make some time to stop off at the Garden Route Wolf Sanctuary. It really is quite a special experience meeting these outlandish predators face-to-face.
Storms River → Jeffreys Bay

After all the crazy twists and turns your trip has taken so far, the road between Storms River and Jeffreys Bay is pretty straight-forward.
Distance: 113km
Activities in your destination: With its long, smooth barrel-shaped waves, J-Bay - as it is affectionately known - is a world-renowned surf spot, which also inspires much of the town's culture and industry. If you ride waves yourself, head to Supertubes where you will be able to check out the break and maybe even paddle out. Not much of a water baby? No problem! Visit the Billabong factory shop and stock up on some fashionable surf wear at affordable prices.
Accommodation: Once again, being such a popular holiday destination, Jeffreys Bay has endless accommodation offerings. However, if you want something homely, unique and memorable, Airbnb is your best bet.
Snack stops en route: There really aren't that many places to stop off between Storms River and Jeffreys Bay, but Oudebosch Farm Stall just outside Humansdorp remains a firm favourite for many! The Suzuki recommendation is the constantly busy "gateway to the Garden Route", Le Chameleon in Humansdorp. Another option a little bit off the beaten track? Take a detour from Humansdorp and have lunch in the St Francis Harbour. It's well worth it.
Where to snap a selfie: At Supertubes, for sure!
Other places of interest: Located a short drive from J-Bay, the sleepy villages of St. Francis Bay and Cape St. Francis are definitely worth a detour. Especially if you're looking for surf.
J-bay → Port Elizabeth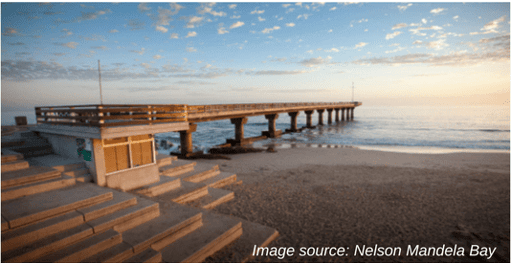 It's all mixed feelings, as you embark on the final stretch of your trip. Be sure to use the last bit of your drive to reminisce about all the incredible sites and unforgettable experiences.
Distance: 83.5km
Activities in your destination: Arguably South Africa's most underrated city, Port Elizabeth can keep you and your whole family entertained for days! Firstly, there are the three Blue Flag Beaches – Hobie, Humewood and Kings – where you can swim, play and soak up the sun. If you're looking for something slightly more wild, opt for an equestrian outride at Sardinia Bay.
For those into coffee, dining and local design, be sure to include Richmond Hill's oh-so-trendy Stanley Street in your adventures. Lace up your most comfortable street walking shoes and follow Route 67, a scenic tour taking you past 67 public artworks symbolising Nelson Mandela's years of fighting for a free and fair South Africa. Other points of interest include the Old Library with its Victorian Gothic architecture, the Pearson Conservancy in St. George's Park, Dockside Craft Brewery, Bayworld Oceanarium and the Volkswagen Museum in Uitenhage.
Accommodation: As with Jeffreys Bay, Airbnb has some really great accommodation offerings at affordable prices.
Snack stops en route: It's a pretty short drive, so rather save your appetite for the up and coming culinary scene in PE itself.
Where to snap a selfie: The Donkin Reserve is full of interesting buildings and artworks worth photographing. It also offers the very best views of the city and harbour.
Other places of interest: If you want to work in another nature experience, the Addo Elephant National Park is the only place in the world where you could spot the Big 7 (Lion, leopard, elephant, rhino, buffalo, Southern Right whale and Great White shark) all in one day!
So, there you have it! Think we missed some of the hidden gems on the route? Let us know in the comments which secret spots, great routes, hidden padstals and amazing restaurants you think are the best between Cape Town and Port Elizabeth.
---
Want more great holiday content from Suzuki? Download our free ebook of family car games with South African bingo, free colouring in and other great games and printables.
Never miss a post! Subscribe to the Suzuki blog, and we'll send you all of our latest tips, insights and helpful information, straight to your inbox.