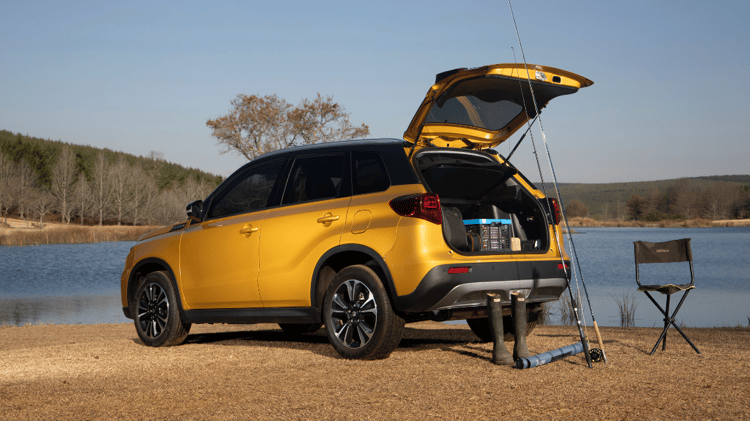 Hitting the road for the holidays? Here's a list of games you'll want to pack, for hours of fun and laughter.
Estimated reading time: 6 minutes, 11 seconds.
You've read our post on road trip games for kids, but what can grownups do in a long car ride? Here are our favourite adult games both in the car and once you unpack.
Road trips are exceptionally social - giving you a great opportunity to ditch those screens and connect with the people you love. Get ready for some serious competition (and gut-wrenching laughter).
5 fun car games for adults and teens
These games will help you fight the urge to spend the entire drive glued to your social media.

#1 |

Never have I ever. . .
Each player has to take turns making a statement (like "never have I ever owned a pair of Crocs"). If you're guilty of the statement (for example, you do own a pair of Crocs), then you'll take a sip of juice or water. The first person to need a bathroom break is the loser.

#2 | Six degrees of separation
The six degrees of separation theory suggests that everyone is connected by six or fewer relationships. The game requires each player to choose two celebrities. The other players need to try and find a connection between the two in six steps or less. For example:
Halle Berry and Rihanna
Halle Berry stars in

Gothika

which features Limp Bizkit's cover,

Behind Blue Eyes

on the soundtrack.

Limp Bizkit's music video,

Break Stuff,

features a cameo appearance by Eminem.

Eminem and Rihanna collaborated on

Love the way you lie

and

The Monster.

#3 | Badly explain the plot of a movie
Each player must choose a movie to describe. They need to describe the plot as simply as possible, without mentioning any of the characters' names. The other players each have a chance to guess the name of the movie (only one chance per player). For example:
Beauty and the Beast: A girl who loves adventure won't marry the best looking guy in town. Instead she embarks on an adventure to save her father. She comes across an enchanted kingdom where the subjects are household items and the ruler isn't human either. All the characters love to sing and dance.
#4 | One Night Ultimate Werewolf
Traditionally a role-playing board game, One Night Ultimate Werewolf can be downloaded as a free app on both Apple and Android devices.
Each player is assigned a different role in the game, with one player playing the werewolf. Players have five minutes to work out, through logic and deductive reasoning, who the werewolf is. The game requires a minimum of three players, however more players definitely make the game more challenging.

#5 | Would you rather
Would you rather is another free app which can be downloaded for both Apple and Android devices. The app puts forth a series of ridiculous scenarios and each person must then choose one of the two scenarios. For example:
Would you rather. . .
Be naked in Antarctica

Drink a bottle of dishwashing liquid
There's no real winner or loser in this game, but you'll definitely enjoy some interesting debates and a whole lot of laughter.
Going to be on the road for a few days? Don't forget to pack one or two board games in your road trip inventory...
5 board games that'll cure even the worst case of boredom



Whether the weather has let you down (and you're stuck indoors for the day), or you're just looking for an alternative to TV after supper, board games are a fun, inexpensive way to pass time on your holiday.
While some of these games are suitable for the whole family, others are better suited to older teenagers and adults based on their complexity and content.

#1 |
Settlers of Catan

Ideal number of players: 3 to 4 people
Game time: +- 90 minutes
Complexity: Medium to difficult (ages 15+)
Fun rating: 5 stars
What do you get from a game that mixes luck with strategy? 90 minutes of fast-paced, stiff competition that'll have players scrambling to build their empire and crush their enemies.
Settlers of Catan is an award winning game that takes about as long as your average movie to complete. The game comprises of three main goals; to collect resources, to trade with other players and ultimately build an empire which conquers the map.
You can buy Settlers of Catan online from takealot.com
#2 | 30 Seconds

Image source: JC Pardoes
Ideal number of players: 4+ people
Game time: +- 40 minutes
Complexity: Medium (ages 12+)
Fun rating: 4 stars
Put your general knowledge to the test. The game is a mash-up between Trivial Pursuit and Charades, where teams need to guess as many words as possible in 30 seconds.
You'll need a minimum of four players (split into teams) and one team member needs to give their team hints without saying the words printed on their card.
You can buy 30 Seconds online from takealot.com
#3 |
Pictionary

Ideal number of players: 4+ people
Game time: +- 35 minutes
Complexity: Easy to Medium (ages 12+)
Fun rating: 4 stars
Think you've got what it takes to draw your way to the finish line first? Divide yourselves into two teams and put your artistic flair to the test. Pictionary is one of the most competitive board games of all time - and you're guaranteed to enjoy a few good laughs.
Each team nominates someone to choose a card. The nominated team members then need to help their team guess what word was on the card by drawing clues.
You can buy Pictionary online from takealot.com
#4 |

Cranium
Image source: Base Man
Ideal number of players: 4+ people
Game time: +- 45 minutes
Complexity: Easy to Medium (ages 8+)
Fun rating: 5 stars
Cranium combines elements from various games, creating the ultimate "whole-brain" game.
The game is broken up into four categories:
Creative Cat

cards require you to give your teammates clues by drawing or sculpting the answer.

The

Data Head

category encompasses a series of trivia questions.

Word Worm

requires teams to unscramble, spell, define or identify a variety of words.

Star Performer

cards require you to perform a song, impersonate a celebrity or act out the clue.
The first team to complete all the activities from all four categories wins.
You can buy Cranium online from takealot.com
#5 | Cluedo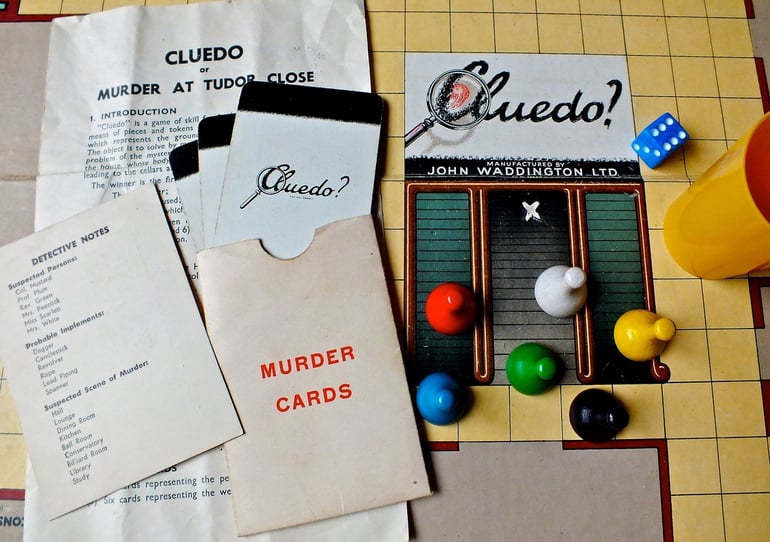 Image source: The Big Game Hunter


Ideal number of players: 3+ people
Game time: +- 45 minutes
Complexity: Medium (ages 12+)
Fun rating: 4.5 stars
Are you the next Sherlock Holmes? If you enjoy a game of logic and deductive reasoning, then this is the game for you!
To begin you separate the deck of cards into three categories: characters, weapons and locations. Shuffle each pile, then place the top card of each pile, face down, into the secret envelope. Shuffle the remaining cards and distribute them evenly to each player.
Players will then take turns to guess who the murderer is, along with the murder weapon and the location of the crime. The winner must guess all three cards in the secret envelope correctly.
You can buy Cluedo online from takealot.com
Holiday road trips with your family or a group of friends are the best. Whether you're camping, "glamping" or living it up in a five-star hotel, spending time away from the stresses of daily life is important. Playing games on your road trip will help you bond with your loved ones, create lifelong memories and stir things up with a healthy dose of competition.
Get our ultimate guide to planning a road trip here!
---
Subscribe to the Suzuki blog, and get all our latest content straight to your inbox. Our team of experts regularly share tips to help keep South African motorists safe and informed.