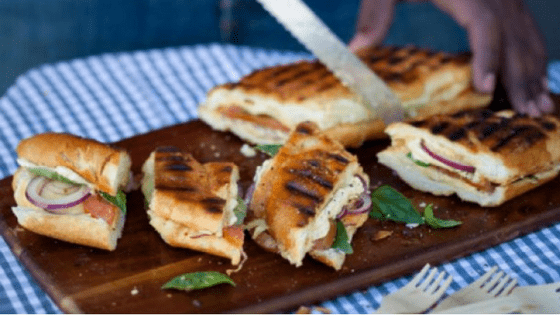 We know, we know, South Africans love a good road trip. Scratch that, South Africans love a great foodie road trip. Who can blame them? The roads of our country are home to some of the best, hidden foodie gems, just waiting for you to discover them! So when the packed padkos has been eaten and the final drop of flask coffee has been slurped, take a Sho't Left for a great South African foodie road trip adventure.
Estimated reading time: 9 minutes, 8 seconds.
Let's start things off in the scenic Western Cape, where you'll have a hard time choosing between freshly baked farm-style bread with moerkoffie and the most delicious home-baked pies your Instagram feed will ever have the pleasure of being introduced to. Pack your bags and fill up the tank because there's a whole lot of feasting to be had…
Western Cape, South Africa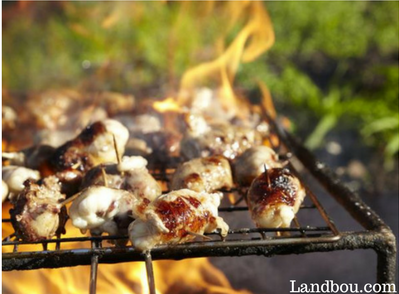 Dassiesfontein
Where? On the N2 between Botrivier and Caledon, Western Cape
(028 214 1475)
Stop for: The Farmer's Breakfast
Dassiesfontein, the things road trips are made of. For hungry and tired travellers, the thatched roof of Dassiesfontein is like that of an oasis – the most welcome sight, where one gets to stretch their tired legs and satisfy those early morning grumbling bellies. Best you get to Dassies in time for breakfast because The Farmer's Breakfast is the stuff champions are made of. Think boerewors, skilpadjies (a South African classic – delicious minced offal, blended with all the right seasoning), as well as bacon and farm fresh eggs. Wash that down with a strong coffee brew and you're all set to go.
But hold on; don't rush off just yet…
The thing about Dassiesfontein is that you'll have to factor in an extra twenty minutes or so on top of the time it takes to finish The Farmer's Brekkie… Why? Well, you'll get lured in (and that isn't a bad thing) to browsing all the delightful goods on offer. From old kitchen utensils – think of your grannies kitchen nik-naks and enamel goods, to getting googly-eyed over some of the best preserves around. Dassiesfontein is a true little trading post of antiques and good old fashioned boerekos. "Dassiesfontein, stop for the breakfast and stay for the pies", that should be their new catch phrase. We invented it, take it Dassiesfontein, it's yours; after that Farmer's Breakfast, we'd do just about anything for you.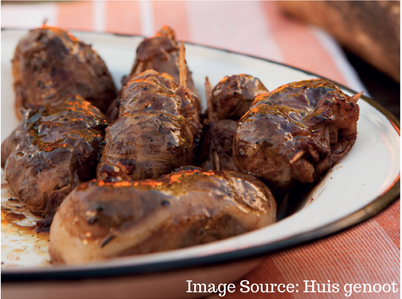 Instagram moment: Eating a skilpadjie, of course
Diesel & Crème
Where? Route 62, 2 Tennant Street, Barrydale (028 572 1008)
Stop for: Milkshakes and lemon meringue pie.
Would a foodie road trip along the iconic Route 62 even be worth mentioning if a stop wasn't made at Diesel & Crème for one of their legendary milkshakes? We think not. Be sure to put your stretchy pants on because you'll probably want a slice of their equally legendary lemon meringue pie to go along with that shake. *We spot a food baby in your future*
Situated within the picturesque town of Barrydale, Diesel & Crème forms part of the Karoo Moon Hotel - a vintage diner and motel. The Karoo Moon Motel has been keeping travellers well fed since 2013. Apart from luring the masses in with their truckload of deliciousness – stop it Diesel! We're kidding, don't ever stop making those Zoo Cookie Shakes! We would use the love emoji eyes to describe this milkshake. It's filled with the treat South African children (and adults) love the most: Zoo Biscuits! Road trip stops don't really get much better than this, unless you opt for a slice of take-away lemon meringue pie of course. You know, to avoid the road trip hanger setting in.
Instagram moment: Anything at the Karoo Moon Hotel is sure to up your Instagram game but when at Diesel & Crème, always add a milkshake into that selfie shot. Oh and tell Dean (that's the General Manager) that we sent you. @dieselandcreme
Eastern Cape, South Africa
Nanaga Farm Stall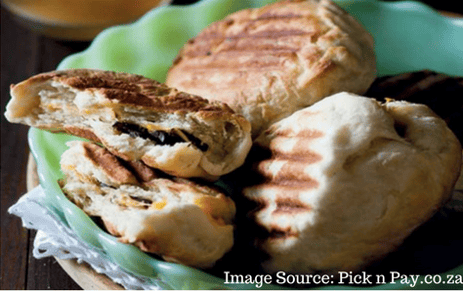 Where? On an island in the middle of an intersection, between the N2, N10 and the R72 (about 50km's East of Port Elizabeth). Sound confusing? Don't worry just punch Nanaga directly into your GPS. (041 468 0353)
Stop for: The Roosterkoek and Wild Boar Pie
Is there anything better than freshly made Roosterkoek when slathered with farm fresh butter and dripping with homemade jam? We think not. A South African classic of Roosterkoek dough (a bread dough) cooked over the coals (braai) is made fresh throughout the day and is stuffed with a variety of fillings, both savoury and sweet. The perfect snack to fill those grumbling bellies and to fill the gap between the next stop. Up until now, all of the Nanaga Farm Stall attention has been floating around their Roosterkoek but some should also be shown for their pies, the Wild Boar pie, to be exact. Yes, you heard right, wild boar pie! If you're already full up on Roosterkoek (we aren't judging you, it is delicious), do the next best thing and stick a pie or two in the cooler box – that's dinner sorted for your overnight stop. The pies are family-sized, so all that's required is to pop it into the oven and make a speedy salad. Thanks Nanaga for making road trip life that bit easier!
Instagram moment: Holding a Roosterkoek in each hand – naturally.
Tam'JaZi Country Farm Stall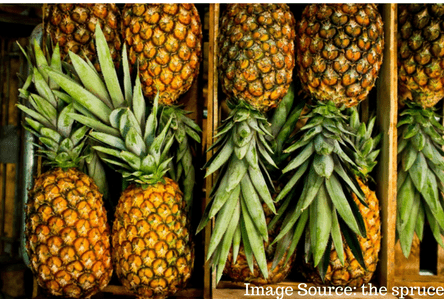 Where? The R72, 5km's before Alexandria (on the Port Elizabeth side) (046 653 0914)
Stop for: The fresh pineapple juice and "Salads In A Bottle".
We understand that the usual listing of "The Best Places To Stop On A Road Trip" consists of farm stalls stocking pies and baked goods… Of course it does, we've mentioned some of the best. But this story is so much more than a great pie story - it's about great foodie road trip spots "Off The Eaten Track". That's why we just had to let you know about Tam'Jazi and their fabulously fresh pineapple juice. Yup, you heard us, we said fabulously fresh pineapple juice. When in the Eastern Cape, swing past Tam'JaZi for a round of pineapple juice (you can thank us for it later).
The cupcakes are apparently the best on the R72 and while you're stocking up on padkos goodies, be sure to purchase one (or five) "Salads In A Bottle" for your next braai. No, we're not talking about cucumbers stuffed into jars, those would be called gherkins anyway, we're talking about curried peaches and beans, the perfect accompaniment to boerewors, chops and chicken – yum alert, high!
It should also be noted that Tam'JaZi is a fantastic stop for the little ones. Apart from the kidlets getting a good dose of vitamins from all of that fresh pineapple juice, Tam'JaZi also has a sweet little farmyard with friendly animals, the perfect spot to let the little ones run off some energy before the next leg of the journey begins.
Instagram moment: Family pineapple juice drinking scene. Ask to borrow a pineapple and randomly sneak it into the shot – it's the little things in life that make it that much more fun.
Free State, South Africa
Constantia Farm Stall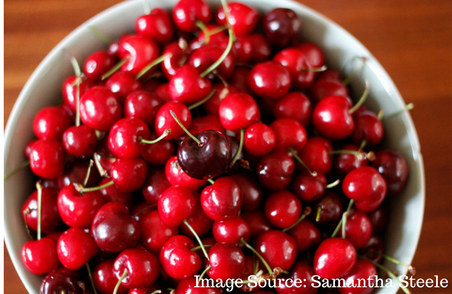 Where? Off the R26 between Clocolan and Ficksburg (074 123 1317)
Stop for: All things cherry! Especially the cherry ice cream topping!
Have your cherry cake and eat it too. That's the motto when in the Eastern Free State and more specifically, when entering cherry country. The Constantia Farm Stall will make your heart skip a beat thanks to their wonderful cherry world of products on offer.
From cherry liqueurs to 100% cherry juice, cherries in sugar syrup, cherry jam, cherries in liqueurs (naturally one must have a boozy cherry in the mix), as well as a cherry ice cream topping that is said to make grown men cry from happiness. That very cherry ice cream topping is also delicious served on waffles, pancakes or merely eaten straight from the jar – pass a very large spoon please!
You must be pretty tired from reading that never-ending list of cherry delights, that's why you should stop for a rest and fuel up with Constantia Farm Stall's famous Cherry Farm Breakfast or cherry pancakes. We wouldn't judge you if you had both. It's all rather dreamy, being surrounded
by all of these cherries, which is why it's great that there's also a secure, fenced playground for the little ones to let loose *parents rejoice everywhere*.
If you find that you really are taking things easy, be sure to stay for one of the Cherry Tours or a cherry product tasting (you don't have to ask us twice!). Take note that the Cherry Festival also takes place in the month of November – because who doesn't love to pick their own cherries?
Instagram moment: Balancing a single cherry on your finger. Or you could just hold a box full of cherries. Either or.
North West, South Africa
Tan' Malie Se Winkel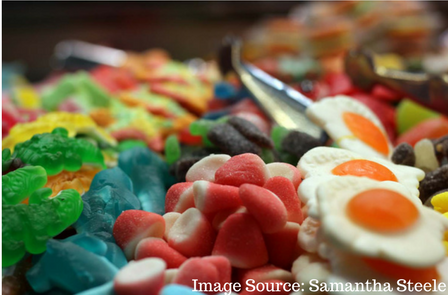 Where? Old Rustenberg Road, Hartebeespoort Dam (012 253 0778)
Stop for: All of the old-fashioned sweets and the "Buy And Braai"
Just before you hit the Hartebeespoort Tunnel, you'll find the iconic Tan' Malie Se Winkel, jam-packed with all of those favourite old-fashioned sweets South Africans know and love. From Chappies to liquorice and bright candy lollipops – the childhood nostalgia is worth the sugar rush.
Perhaps lining the stomach downstairs at Tan' Malie se Braai Restaurant first before hitting the sugar is the smart thing to do. Choose from delicious sosaties, to juicy boerewors and fine steaks. Add some freshly made salads and bread, along with farm fresh butter. The meat gets handed over to a master braaier and all that's left for you to do is sit back and enjoy the view. Nice life.
If you manage to have a bit of room left after that braai feast, finish things off nicely with a slice of milk tart and a cup of moerkoffie – that'll keep you awake on the road.
Instagram moment: Sipping on moerkoffie and eating melktert – as one does while in Harties.
KZN, South Africa
Outlook Trading Post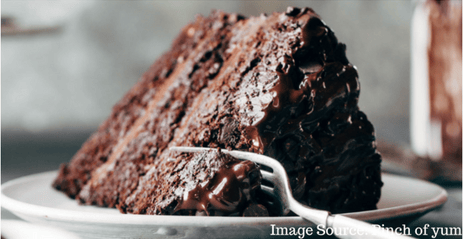 Where? At the end of the Old Main Road (R620), Southbroom (just past Riverbend Crocodile Farm) (039 316 8602)
Stop for: Great coffee and the best chocolate cake
The Outlook Trading Post is one of those spots where you stop for one thing (the chocolate cake) and stay for everything else, like the banana tour. This pit stop is divided into sections: The Outpost, which is the Farmhouse Kitchen that serves up hearty toasted sarmies, some great coffee and we already mentioned that super choccie cake (be sure to take an extra slice as a take-away). The Trading Post also consists of the Farm Stall where one can purchase a host of goodies such as nuts, dried fruit and good old fashioned home industry fare.
The Barn Owl Boutique ensures that you don't arrive at your final destination without a gift – from jewellery, to beautiful cushion covers and more! Apart from all of that loveliness, make sure to stay for a banana farm tour – you are in tropical banana country after all! If you are planning on taking part in the tour, booking is essential, so make sure you call ahead the day before to book a spot.
Instagram moment: balancing a pile of bananas on your head (what else when visiting a banana farm?).
---
Get all the latest content from the Suzuki blog delivered straight to your inbox, subscribe to our blog and never miss a post!
Planning a holiday road trip? Suzuki has put together the ultimate guide to planning a an epic holiday road trip.