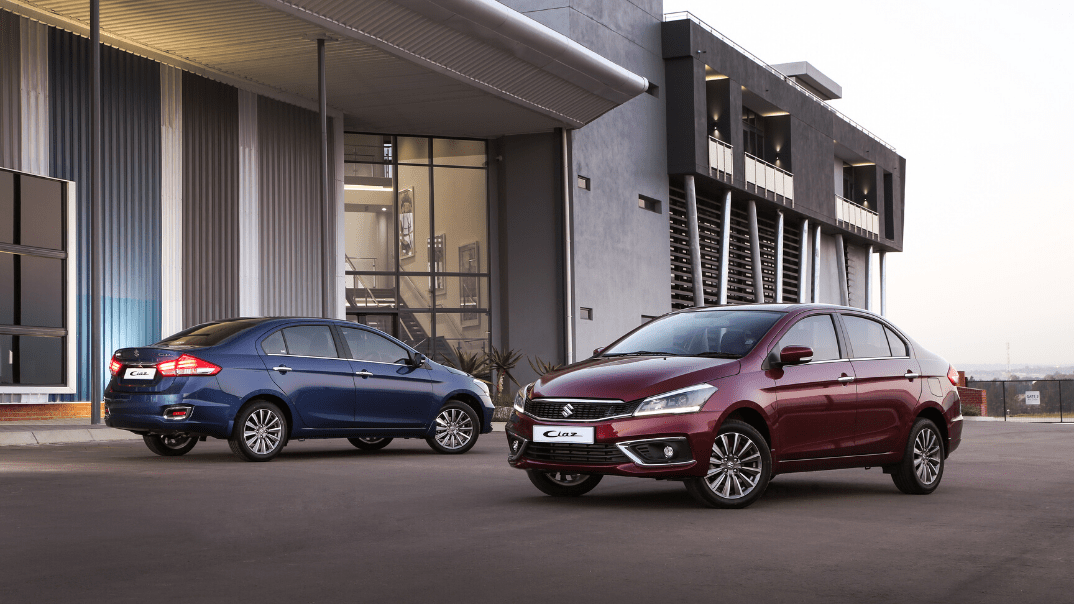 A long distance road trip is a whole different beast to other kinds of driving, and Charl Grobler, the manager of marketing and product planning at Suzuki South Africa, shared his expert tips on staying safe on the roads over the holidays.
Estimated reading time: 3 minutes, 23 seconds.
Driving safely over the holidays, especially over long distances, can be challenging on South Africa's notoriously dangerous roads. Says Business Tech, "Transport-related injuries – including road deaths – are one of the 10 biggest killers in the country."
Brendon Carpenter, the Brand Marketing Manager of Suzuki Auto South Africa, says that this is in part because there are a vast number of unroadworthy cars on the highway, with worn-out tyres and no registration, amongst other issues. However, long trips are dangerous for a variety of reasons. Charl talks through the main dangers you face over the holiday and ways to stay safe on the road.
GET YOUR CAR SERVICED

Get all those squeaks and rattles sorted before you hit the road.
PLAN YOUR ROUTE

"If it's a road you haven't travelled, ask around for advice on what to expect. Is one route particularly dangerous, has a lot of road works or is in bad condition? You need to keep all these in mind," says Charl.
PLAN WHERE TO STOP

Regular rests are essential to staying safe on the road. It's best to time these for every 2 hours, or 200kms. Take a break from being behind the wheel, and stretch your legs to keep your mind alert.
CHECK YOUR LADEN TYRE PRESSURE

Your car only touches the ground at four, palm sized points - your tyres. If your pressure is incorrect a wheel could blow or severely affect your handling. Remember that a heavily laden car has a different tyre pressure to a light car so, stop by a petrol station close to your home on your way out before heat builds up in the tyre.
CHECK YOUR TRAILER

If you're travelling with a trailer, test its lights, tyre pressure, and spare wheel, and check that the licence is still valid.
BAD OR DRUNK DRIVERS

"After eight hours in a car, drivers can get distracted, tired and impatient, which means they start making bad decisions." says Charl.
OVERTAKING TRUCKS

A necessary part of any road trips, overtaking trucks can be dangerous. Never try to overtake a truck on a blind rise, a double white line or a blind corner. Put your car into lower gear to prepare for the overtake, and be ready to pass as soon as an opportunity presents itself.
PACK WATER AND SNACKS

A little cooler box filled with delicious and healthy road trip snacks. Charl says, "There are 400 other people who didn't pack food and are trying to get something at the rest stop fast food outlet. Rather relax on the grassy patch some of the bigger petrol stations have and enjoy your packed lunch."
TOLL GATES

You can save a lot of time if you arrive at each toll gate prepared with your cards or cash. Also pick the line with the least cars - why wait and delay your trip when you don't need to?
DRIVING BUDDY

Find someone who seems to be going the same route as you, holding a steady speed. As Charl says, "Consistency is key." Instead of surging forward and speeding onwards, holding to a steady pace will get you there faster in the long run, and leads to better fuel consumption.
BACK-UP MAP

Don't rely on your phone's GPS to get you there - some parts of South Africa have very poor to nonexistent signal. Buy a map book for the car, or print out your route on Google Maps.
Just in case you forgot, here are the key roles for everyone in the car…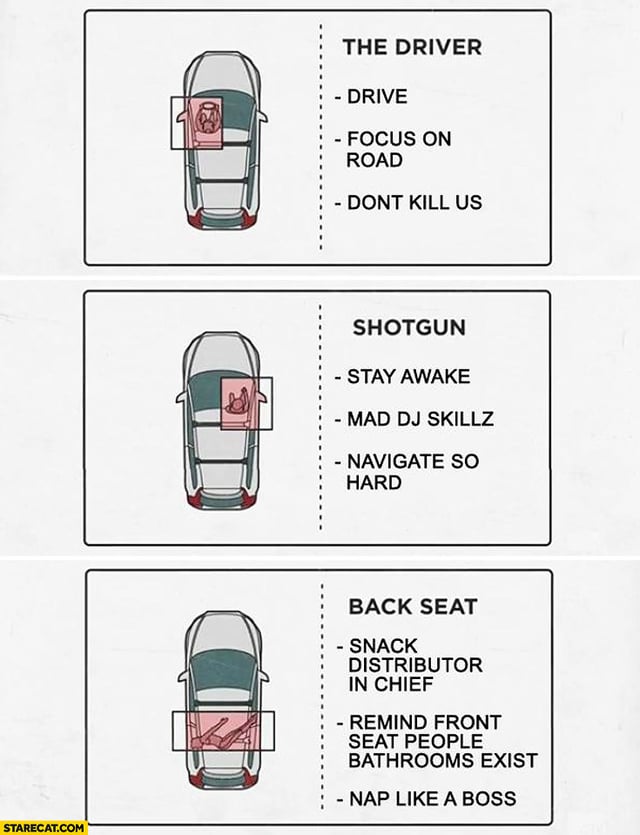 Keep yourself and your passengers entertained on the drive to your holiday destination. Download our family car games book and enjoy great fun with the family. while you are on the road.
---
Keep safe on the South African roads. Recap your drivers knowledge to help you and your loved ones have many safe and happy kilometers in your car.