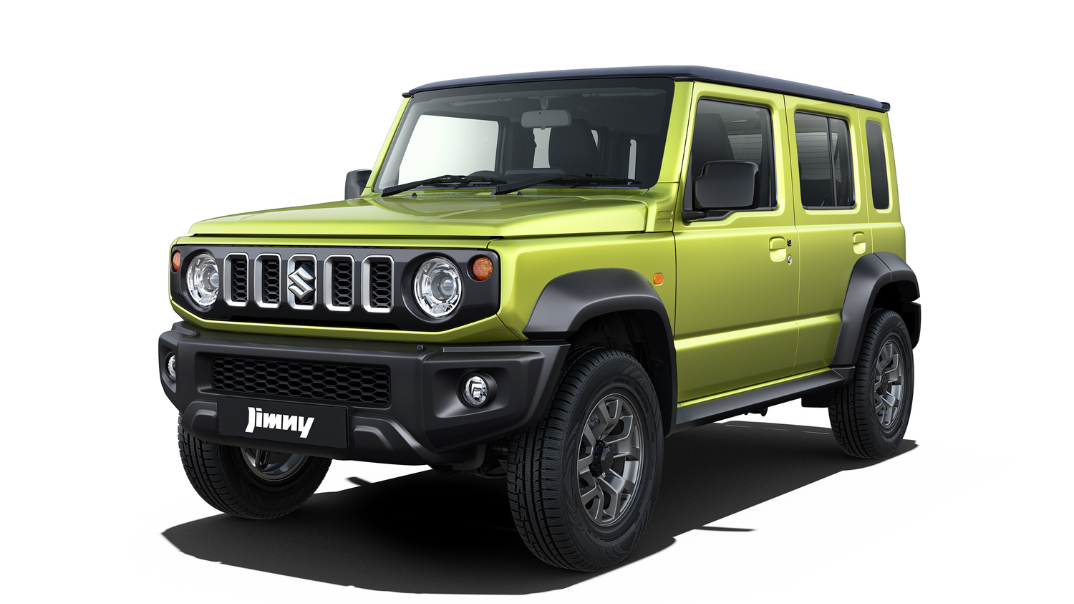 Five-door Jimny confirmed for South Africa

Same technical capabilities as three-door model
Estimated reading time: 1 minute, 52 seconds.
The rumours are true, and the wait is nearly over!
The globally popular Suzuki Jimny will soon be available in a five-door variant alongside the existing three-door range.
The all-new Suzuki Jimny five door variant was revealed yesterday to a global audience at Auto Expo 2023 in India. At the reveal, it shared the stage with another all-new SUV, the sporty and compact Fronx.
The five-door Jimny and the Fronx are both production-ready models and while timing is still to be confirmed, both models are heading to South African shores.
The new five-door Suzuki Jimny joins the line-up to bring the Jimny's go anywhere and do anything appeal to a wider audience. As such Suzuki's engineers have not tampered with the off-roader's capabilities, power, or overall structural rigidity.
Suzuki has kept the Jimny's popular 1.5 petrol engine and the choice of five-speed manual or four-speed automatic transmission.
It has also kept the off-roader's ladder frame chassis, its impressive 210 mm ground clearance and its advanced AllGrip four-wheel drive system that allows for a change between 2WD and 4WD on the fly. The new Jimny is also equipped with its brother's low range 4WD system for technical off-road driving.
What has changed, are the dimensions. The new five-door variant is 360 mm longer than its three-door brother, while width and height remain unchanged. Under the skin, the wheelbase has been stretched by 340 mm to 2 590 mm.
In making the Jimny longer, Suzuki has utilised over fifty years of technical know-how in making the Jimny and its forebears and in building intelligently packaged compact vehicles to keep the off-road capabilities as close to those of the three-door model as possible.
The new five-door Jimny has an approach angle of 36 degrees, a breakover angle of 24 degrees and a departure angle of 50 degrees. For comparison, the three-door Jimny offers 37 degrees, 28 degrees and 49 degrees respectively.
While not affecting the off-road capabilities, the larger footprint has allowed Suzuki to add two more doors and stretch the load compartment. It has also allowed for unique interior features such as front seats that can fold flat to connect with the rear seat and create two cushioned sleeping spaces for adventurers who want to spend the night inside the Jimny on rugged adventures.
Suzuki Auto South Africa hopes to add the new five-door Jimny to the local Jimny line-up sooner rather than later. More information on local launch date, the exact line-up, specifications and range will be made available at a later stage.
Subscribe to our blog and get all our exciting content delivered to you either weekly or monthly.