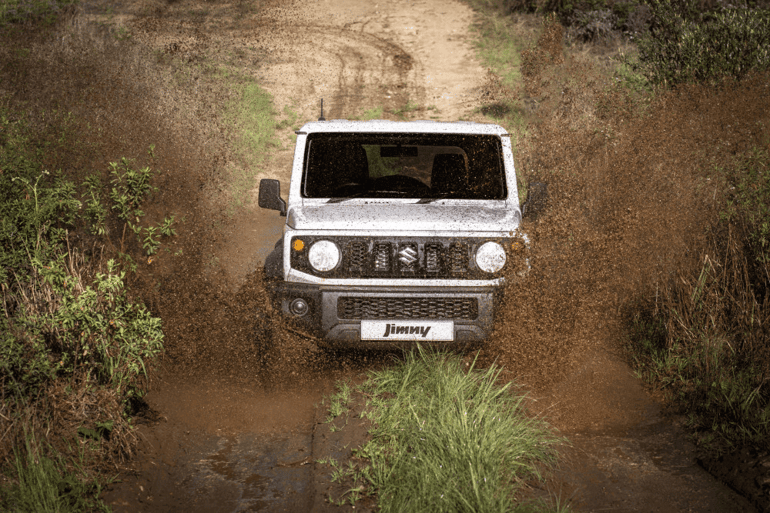 With the release of the latest Suzuki Jimny quickly approaching, we want to know how the Jimny has been a part of your life's greatest moments.
No great adventure story is complete without a great adventure car, and the new Suzuki Jimny is just that.
The Jimny has been around for a long time, with the first ever Jimny introduced in the 1970s, and this little beast is just getting better with time and new technology. The Suzuki Jimny has become a fan favourite amongst off-road lovers, and 4x4 enthusiasts alike love its unique design.


Our little Jimny takes on new heights!
The Jimny has always been a good example of big things coming in small packages. Even with fresh new design, the 2018 Jimny remains small in stature but packs a bigger punch with amazing 4WD technology with more precise suspension and chassis.
Check out this amazing story of renowned subarctic climate photographer Benjamin Hardman and his experience with the new Suzuki Jimny.
Hardman isn't the only Jimny fan. These adventurous people love taking their Suzuki Jimnys to experience wonderful moments.
1. South African adventure couple James & Lumé Morrow have quite a few beautiful moments from their holidays, that they've shared of their Jimny.
2. 4X4 novice Wynand Roos loves daring experiences with friends and his Jimny.
3. Off-road fanatic Michael Fouche, part of Zombie Offroad, has taken many less-travelled roads with his Suzuki Jimny.
4. Check out this amazing video of the 2017 Suzuki Jimny on the sand dunes of Bidiyah in Oman.
5. Jan-Harm Steenkamp knows that there's nothing better than his Jimny for an awesome South African road trip.
6. Chris Theron, Oktober Hemel bassist, took his Suzuki Jimny to one of South Africa's biggest tourist attractions.
7.

Wildlife photographer Coenie Esterhuizen shared a unforgettable moment with his dad and his Jimny.
8. BizNews Motoring show off how the 2016 Suzuki Jimny took on Hennops' rough terrain.
9. Equestrian enthusiast Alta Grey sums up how driving it feels driving in a Suzuki Jimny.
10. Junior developer and avid camper Andries Diedericks knows that a great Suzuki Jimny moment can't be complete without getting a little dirty.
Share your best Jimny moments with us!
Whether you've got the latest model or one of the great vintage Jimnys, we want to see your most memorable Jimny moments. Snap a great photo of you and your beloved Suzuki Jimny and tag us on any social media platform. The best Jimny moment photo will win a little something special from us here at Suzuki.
Want more info on the latest Suzuki Jimny? Subscribe here and stay on the pulse of all things Suzuki.