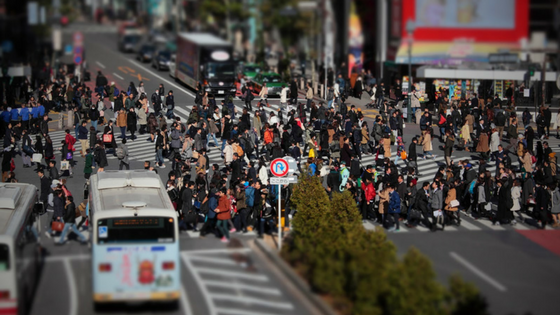 Pedestrian accidents are a massive concern in South Africa due to poor infrastructure and excessively bad driving habits, but there are some things you can do to avoid these or at least minimise damage.
Estimated reading time: 4 minutes, 6 seconds.
According to the Road Traffic Management Corporation (RTMC), the number of fatalities on South African roads decreased by 10.3% in 2020, compared to the previous years. Transport Minister Fikile Mbalula reported there were 7% less deaths during the 2020 festive period than in 2019. This is a notable decrease and, according to the RTMC's annual report, pedestrians account for 37.6% of all road fatalities, whilst vehicle passengers account for 34.5%, drivers for 26.9%, and cyclists for 1%.
When you look at the stats, it's clear that local road conditions are in poor shape, but infrastructure and unroadworthy vehicles are responsible for only a small portion of the death toll on local roads. Data collected by the RTMC indicates that 80% of all fatal accidents are caused by human error – which means they can't be blamed on external factors – we're responsible.
Accounting for 37.6% of road fatalities, it's clear that pedestrian accidents are a major concern on our roads. Many factors are to blame, ranging from poor infrastructure (pedestrian crossings are sparse), poor law enforcement (not enough is done to discourage pedestrians from illegally crossing highways), generally poor driving skills (many drivers don't slow down or stop at pedestrian crossings), and alcohol consumption (drivers and pedestrians).

Most of us know that many of the intrinsic problems are not going to be solved quickly, and it's up to drivers and pedestrians to be as vigilant as possible to avoid such accidents.
According to Arrive Alive, these are a few of the contributing factors to pedestrian fatalities in the country

Pedestrians who are intoxicated and impaired from alcohol and/or drugs.
Those pedestrians who take chances by running across the roads and freeways and underestimating the speed of oncoming vehicles.
Pedestrians failing to pay attention to traffic whilst distracted by cellphones, music, etc.
Pedestrians ignoring or disobeying traffic light signals.
The "poorly visible" pedestrians who walk on the shoulder of the road and are not wearing high visibility or reflective clothing.
Pedestrians walking on the road instead of on the pavement, often on the left side of the road where they are close to and therefore cannot see approaching traffic.
Pedestrian inattentiveness such as children running into the road to chase after something like a ball.
Lack of supervision of younger child pedestrians.
Crime forcing pedestrians onto the road surface such as those pedestrians robbed or attacked and trying to get away from the attackers, ending up as a victim of a road crash.
Victims of reckless driving where the driver loses control of the car for whatever reason and crashes into pedestrians on the pavement.
According to Arrive Alive, motorists need to be aware of the following:

Highways are, unfortunately, a common place for pedestrians to cross in SA. Be aware that many informal settlements are situated alongside main roads and that there are often no formal points of crossing or pedestrian bridges.


Don't speed near these settlements and residential areas - be prepared to slow down.
Just because you've seen a pedestrian, doesn't mean they've seen you – slow down if people are next to the road as you can't predict what they will do, especially small children.
Be careful near places where buses or taxis are parked next to the road – passengers might be crossing to or from this point. They could be distracted (checking their phones, as most people do these days), so stay alert.
Stop for pedestrians who are on or approaching your side of the road at a pedestrian crossing, even if it is not clearly marked. When you stop for a pedestrian at a crossing, stop well back so that drivers in the other lanes can also see the pedestrian in time to stop.
Always remember: cars stopped in the street may be stopped to allow a pedestrian to cross. Do not pass if there is any doubt!
When you are turning into a crossroad, you often will have to wait for a "gap" in traffic. Beware that while you are watching for that "gap", pedestrians may have moved into your intended path

– this is a very common type of accident.
It may sound a bit 'too much' to add pedestrian safety to your checklist when shopping for a new set of wheels, but the reality is that

37.6%

of all road deaths last year were pedestrians – a clear indication that everyone needs to do their part to start reducing the number of pedestrian accidents on our roads.

For more handy tips to keep your baby running at its best, make sure you subscribe to our blog. We'll send you all of our latest expert advice straight to your inbox.


---
Keep safe on the South African roads. Download our Guide to Road Safety for expert tips and advice to help you and your loved ones have many safe and happy kilometres in your car.