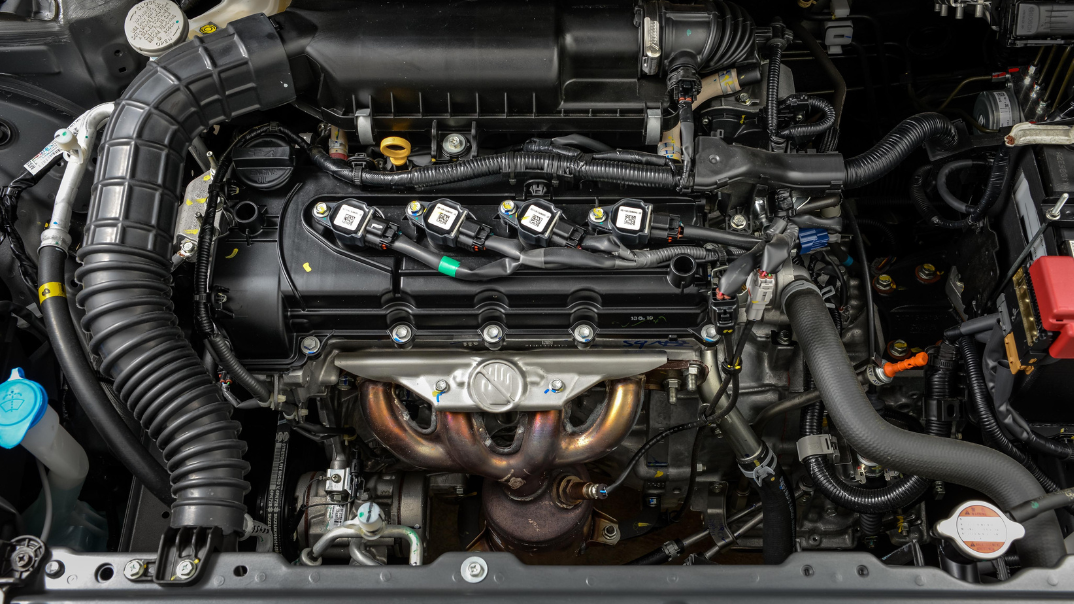 Photo credit: Adrian Burford
To some, there's nothing more exciting than accessorising your new car (or even your more mature and trusty wheels), but surprisingly many people don't realise how much value certain accessories can add to your driving life.
Estimated reading time: 5 minutes, 43 seconds.
Many of us assume that vehicle accessories are a nice-to-have, and then don't give them another thought once we've driven the car off the showroom floor. Depending on your lifestyle, the right accessories can make a huge difference in convenience and versatility.
In this article, we've divided accessories into application categories, some of these may not be available from Suzuki Dealers. For a list of accessories that your dealer can help you source, have a look at the full range of available accessories on the Suzuki website.
THE ROAD LESS TRAVELLED
If your car is your sidekick on regular off-road excursions, there are plenty of accessories that will not only protect your vehicle but also make life off the beaten track a little easier.
Mudguards and mud flaps will minimise the amount of mud and stones that get kicked up into your wheel wells, the underside of the car, and even on to the sides of the vehicle. If you regularly drive muddy and gravel roads, these will help prevent stone chip damage.


Front and rear skid plates will also come in handy if you regularly hit the dirt roads.


Waterproof seat covers. Yes, please! These are life-changing for anyone who regularly goes camping, fishing, to the beach, or any other outdoor activities where you get a little grimy. Some customers even purchase them simply because their dogs often come along for the journey. They protect your original seats and are easy to remove and clean. A much better solution than trying to scrub mud out of your car seats every weekend.


Roof rack – don't be fooled by their aerodynamic design – roof racks can store an impressive amount of equipment. They're a must-have for anyone who enjoys outdoor activities. Not only does this free up packing space inside the car, but if you're travelling back with wet/muddy tents, a roof box is easy to remove and clean afterwards.



Cooler box – always a winner if you're unsure where your next pit stop will be.
The possible range of accessory items for off-road enthusiasts is extensive, and independent supplier Frontrunner has many of these that are purpose-designed for specific vehicles, including the Suzuki Jimny.
Just a taster of items that can be obtained from Front runner include:
Make storing and organising gear and valuables a no-brainer. A lockable drawer, fitted to the luggage compartment, has been designed specifically for the Suzuki Jimny 2018+. Hide contents from prying eyes while creating more usable and easily accessible storage space in your vehicle.


There is a 1 560mm long, full-size, Slimline II cargo-carrying roof rack kit for the Suzuki Jimny 2018+ that contains the Slimline II Tray and Wind Deflector, as well as six Gutter Mount Legs for mounting the Tray to the vehicle. Installs easily with no drilling required.



Perfect for small families on a weekend getaway, the 42l Powdercoated Fridge Freezer is compact and lightweight.
The options are extensive and can be tailored to suit each user's specific needs. With many of these, as no drilling is required, the accessory can be removed when it comes time to sell the vehicle or can be offered as additional value for the new buyer.
THE SPORTY TRACK
Most people (even if you don't cycle) will be aware that you can accessorise your vehicle with bicycle racks either on the roof or on the tailgate. But what about other sports?
Roof rails, or multi roof racks, can be configured in a number of ways to hold anything from extra luggage to surfboards and even kayaks. You can also attach a storage bag to your roof rack for smaller items that simply don't fit once all your equipment is loaded.


If you're going to be loading gear onto the roof regularly, it's worth getting an aluminium sidestep board.


Loading edge protection (that prevents scuffing when loading items into the boot) is a must for all types of sports equipment, from golf bags to fishing gear.



And to make sure you look the part, add a few styling accessories such as a roof edge spoiler.
Frontrunner has a comprehensive list of sporting add-ons for Suzuki owners. These include everything you need for cycling, surfing, kayaking and even skiing.
SCHOOL AND SHOPPING RUNS
If your car is used to do school and shopping runs on a daily basis, there are quite a few accessories to make things a little easier.
Door sill and loading edge protection will protect your car's paint against school bags, shoes and sports equipment that get thrown into the car with wild abandon.


To bring a little organisation into the chaos, there are a number of shopping bag options that can be fixed in place for when you're driving around but easily removed when needed.


Bluetooth – allowing hands-free phone calls – is always handy, and a much safer option than using your phone whilst driving.


There's also a cargo partition grid/net to keep things tidy when everyone's loading their gear into the car.



A sturdy cargo organiser is a lifesaver in-between fetching and collecting. And a USB charging socket can help to prevent backseat arguments.
THE TRENDY POSE
When you have a beautiful car, you've got every reason to 'bling' it up a bit to properly stand out from the crowd. For those who want to personalise, there are plenty of options:
Interior décor trim adds an extra touch of elegance. There are a number of options that will add a bit of flair to the cabin.


And if you're going to style the interior, a leather gear shift is a good finishing touch.


Fashionistas rejoice – you get a customised coat hanger that attaches to the rear of the passenger headrest – no more rumpled jackets or scarves!



On some models, you can get coloured decals that run along the grille, around the fog lamps, and stretch across the side of the car. It's elegant but makes a bold statement.
These are just a few examples that show how a handful of accessories can fully customise your car to your lifestyle. The accessories you choose all depend on the role your vehicle plays in your life. You can opt for time-saving, organising, protective, or stylish (or even the whole shebang), but make a point of looking at the options available on your specific car. Well-chosen accessories can make a big difference in your day-to-day driving life.
However, a word of warning. Always ensure the accessories you are intending to buy are either direct from Suzuki or have been approved for use by Suzuki.
Looking for Suzuki accessories? We have a wide range of vehicle accessories for sale. Speak to our friendly team about a particular part that you are looking for. Remember that using genuine car parts will prolong the life of your car. In the meanwhile, you can discover tips and tricks on maintaining your car with our guide.