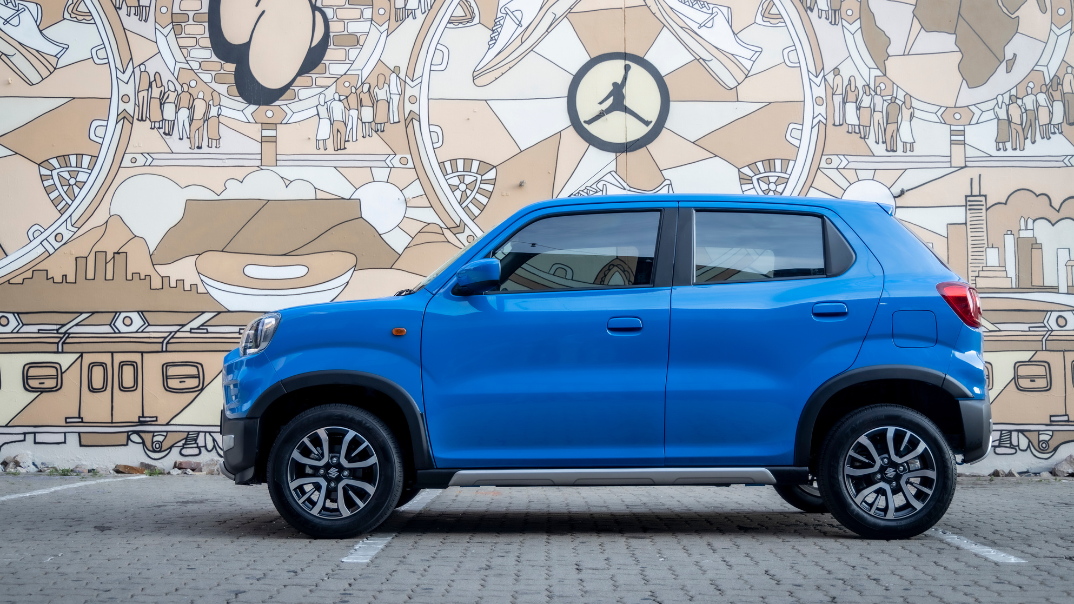 Even with billions of people on the planet, no two are the same. Most cars are the opposite of that, but luckily Suzuki SA has ways and means of changing that to make your car truly yours.
Estimated reading time: 4 minutes, 5 seconds.
Have you ever experienced that moment of confusion while searching for your car in a parking lot, spot it, then only to find it's not yours – but the same model, and colour, of the car you drive?
It happens more than people would like to admit, but if the car in question was from the Suzuki stable like the one wearing the Ignis badge, it would almost certainly have been tailored to make it stand out and be immediately recognisable. But why is that? Well, because Suzuki offers a host of accessories and options to enable your car to stand out from the rest.
That's one of the great things about cars, no matter if you're driving an entry-level model or a million Rand range-topper, making changes to suit your taste is something that many people enjoy doing.
With many makes and models, what you see is what you get. With very few styling or accessory options available from the manufacturer, trying to personalise your car means that you need to look for aftermarket components, which often have inferior production quality or over-the-top pricing. Luckily the accessories available from Suzuki SA are both top-quality and affordable, and if you're still about to spec a new one for purchase, then the accessories you want can be easily added into your finance deal.
Take the all-new Suzuki S-Presso as an example. It's an affordable mini-SUV that has funky styling with paint options that already make them stand out; you simply cannot ignore a Sizzle Orange, Pearly Starry Blue or Fire Red model. For those who want to make their S-Presso as unique as they are, there's a host of exterior and interior options available that will ensure you never walk up to the wrong car in a crowded parking lot ever again. There's so much available that you can easily make the S-Presso an extension of your personality.
Let's start on the outside
For the exterior, you can add either a front or rear skid plate to the lower centre section of the bumpers. They're available in a silky smooth silver akin to brushed aluminium and so are a great contrast to the dark bumpers. If these work for your taste, a set of skid plates can be added to the lower part of side sills for a complete all-round look. To give the S-Presso a sportier look, you can add an upper rear spoiler – it looks great for the side profile too. Also on the side, cladding can be added that makes things look a little beefier and there's the option to have a thinner cladding with a black or orange centre stripe. The side cladding works well with the wheel arch cladding, again giving the S-Presso a bit more of an aggressive stance.
You can even add mud flaps, front and rear door visors and a selection of garnishing bits for the upper grille and bumper bezels. There are also full kits available; the energetic kit and the S-Edition Kit. The best part about many of the add-ons is that you don't need to have them painted before fitment, as they're already painted. This also means that you don't need to colour-code some of the bits to match the body colour. You can choose colours that are a complete contrast to ensure maximum uniqueness.
Moving to the inside
The option to tailor the S-Presso extends to the interior too. For that awesome-looking round section in the centre of the dashboard, there's a covering to contrast the dark colour of the dash. You can make the dashboard centre even more noticeable by having it in either silver, orange, red or blue. If you wanted to make an interior theme of contrasting colours you could because there are also parts available to do the same to a section of the doors. Front and rear door sill guards are also available to add some more flavour too. With a little thought, you can easily tailor an S-Presso to be 100% unique, just like you.
The best part about our customising example, the Suzuki S-Presso, is that its pricing starts at just R139 900, which means you'll have all the extra money you need to personalise it with accessories. You really should make a plan to test drive one of these mini-SUVs, but be warned, they're so much fun you might make an offer to purchase right on the spot. Whether you opt for a new car or not, a car is one of the biggest purchases you can make and so it deserves to be an extension of you and not only differentiated by a number plate or a bumper sticker. Do the right thing, #DoYou.
Click here to download the brochure.