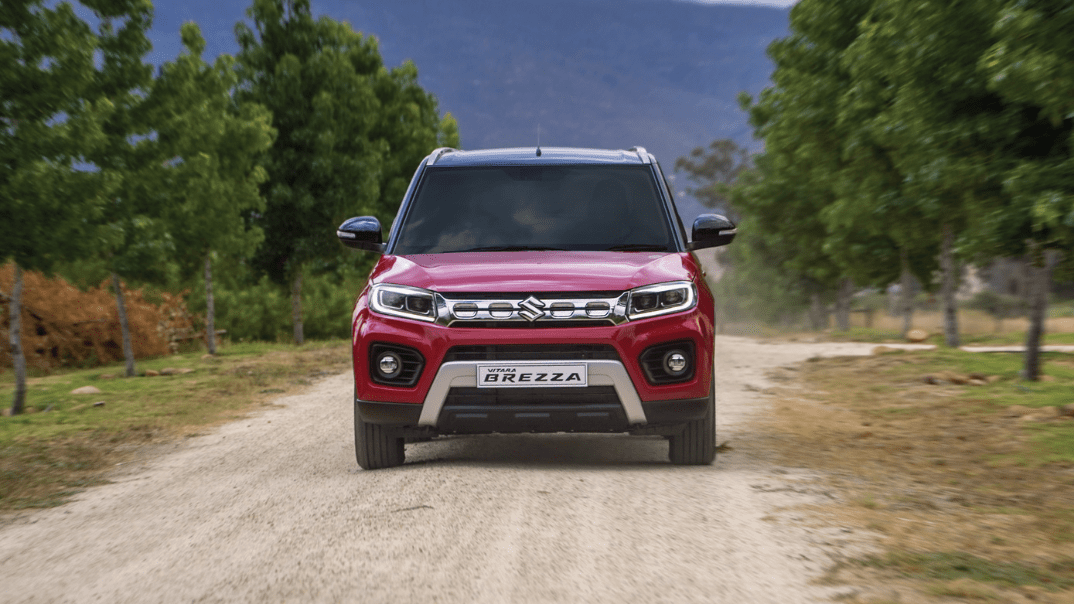 The Suzuki Vitara Brezza is hitting the South African roads at record speed! The Vitara Brezza is launching in South Africa, and is set to make waves and make history. The Vitara Brezza has been an international success, and here are the numbers to prove it.
Estimated reading time: 0 minutes, 52 seconds.
Suzuki isn't just a brand, it's a Way Of Life, and it has been since 2008. Suzuki has launched a multitude of different models over the years, each garnering their own accolades. The Vitara has been a long standing member of the Suzuki family, owing much of its success to its family orientated build. The Vitara is excellent for road trips, offering comfort and enough space for large families. The new Vitara Brezza encompasses that same ethos, being suitable for the city slicker and the modern South African family.
We've conducted market research and gathered the numbers to show just how outstanding (and long-standing) the Vitara Brezza is.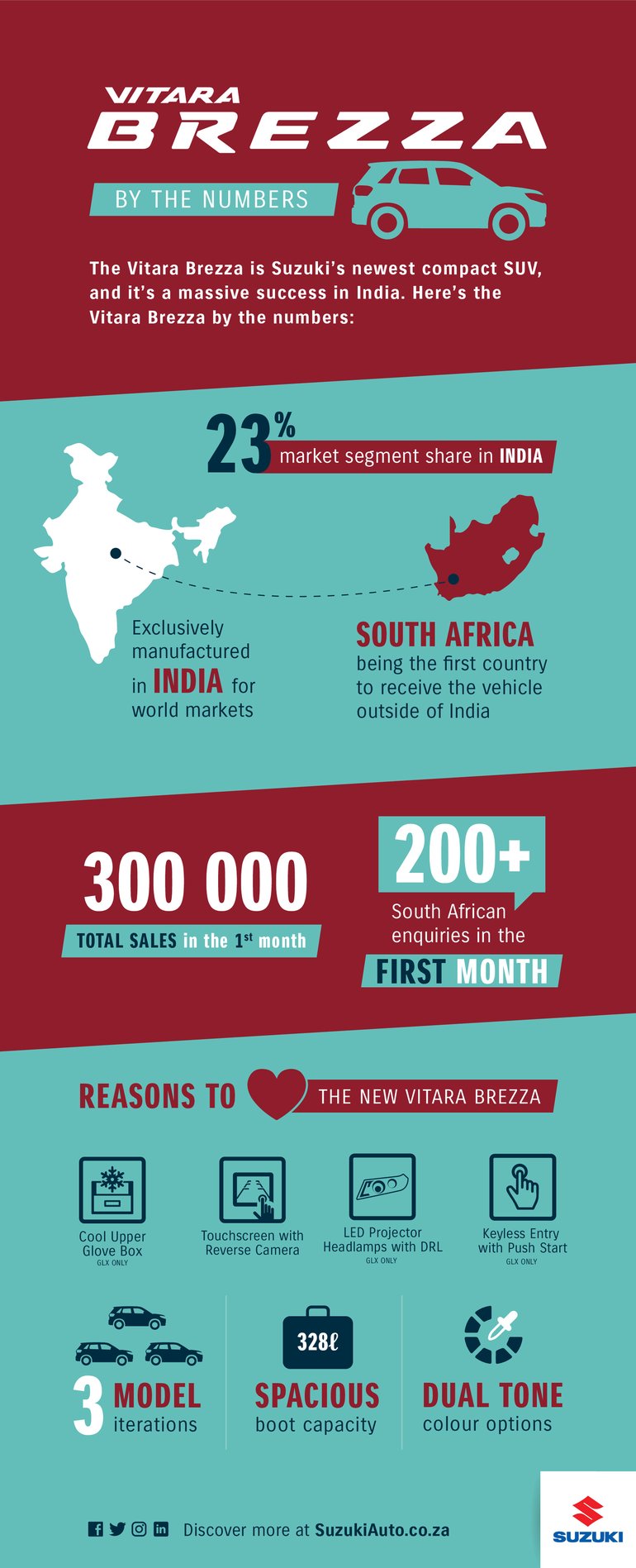 Book a test drive with the latest Suzuki to hit the streets, and try out all these qualities and it's excellent handling yourself.