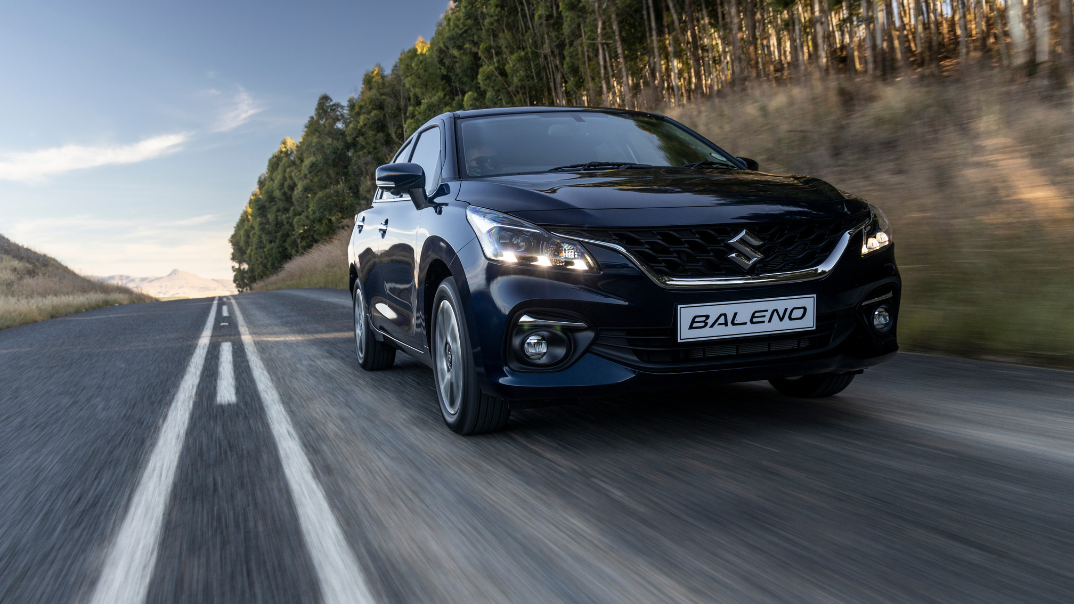 Suzuki now firmly established as a top 3 vehicle brand
Swift and Baleno prove extremely popular
Suzuki dealer network the second best-performing network of any brand
Estimated reading time: 2 minute, 33 seconds.
There seems to be no end to Suzuki Auto South Africa's sales momentum.
South Africa's leading manufacturer of compact vehicles sold 4 309 vehicles in the short month of February, a jump of 33% over the same month last year.
Add to this a very successful January when Suzuki also sold 35% more than in January 2022 with total sales of 4 362. This is the strongest start yet for South Africa's favourite maker of compact cars.
Suzuki ended February with a 13.85% share of the passenger vehicle market.
According to naamsa, the automotive business council, the auto industry grew by 2.6% in January with total sales of 45 352 units. Of this, 29 976 units were passenger vehicles.
Perhaps more interesting is the fact that several of the best-selling passenger vehicles and models such as the Swift, Baleno and Jimny are all manufactured by Suzuki.
In February, the Suzuki Swift found 1 367 new homes, followed by the Suzuki Baleno (655 units) and Suzuki Jimny (129 units). The new generation Suzuki Celerio sold 127 units.
The naamsa sales report also noted that Suzuki's dealer network sold 3 401 units, a new dealer record and the second-most vehicles through this channel in the industry.
This is a singular achievement if one considers that many of the established brands have significantly larger dealer footprints in South Africa.
"For Suzuki, our dealer sales have always been the barometer of our success. Unlike fleet and government sales which are often made in bulk, the dealer sales represent a decision by an individual or family to spend their hard-earned money on a Suzuki. It is a real vote of confidence in the brand and our customer service.
"To be the second best-selling dealer channel with 90 dealers in a market where some brands have over 100 or even 200 dealers means that customers have gone out of their way to buy a Suzuki and Suzuki dealers have reciprocated by sourcing the right model, assisting with finance and insurance and giving a level of customer service that is rewarded by return visits and good referrals," says Henno Havenga, Manager of Dealer Sales at Suzuki Auto.
The 92nd Suzuki dealer – Suzuki Mossel Bay – was opened in February. Like every dealer in the Suzuki network, this dealer was selected to be as close to customers as possible. It ensures that with its current dealer network in place, virtually every Suzuki customer is close to a service centre and to dealer support.
With two very strong sales months to start the new year and the strong performance by its dealer network, Suzuki has firmed up its position as the third most popular vehicle manufacturer in South Africa. It has maintained this ranking throughout 2022, which was a major milestone for the brand.
Subscribe to our blog and get all our exciting content delivered to you either weekly or monthly.