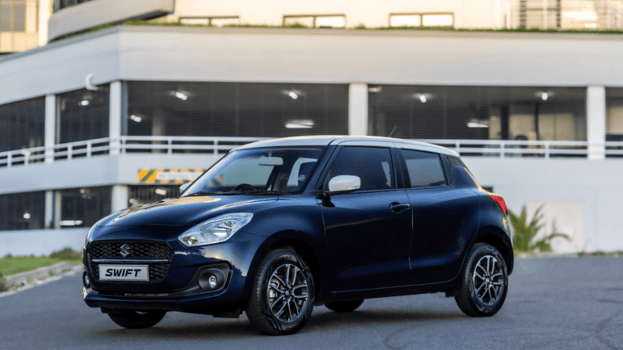 Swift now ranks firmly in Top 10 best-selling passenger vehicles
Suzuki South Africa has opened its account in 2020 with a new all-time record, selling more cars, commercial vehicles and SUVs through its dealer channel and to fleet customers than ever before.
According to the official national sales figures, as reported by the National Association of Automobile Manufacturers (Naamsa), Suzuki sold 1 632 vehicles in January. This is a massive jump of 61.4% over the same month last year, and it beats its previous record set in October 2019.
Total industry sales of new vehicles declined by 8.1% when compared to January 2019, although it is somewhat skewed by some manufacturers not reporting their sales numbers. In Suzuki's case, our sales have grown significantly, which is testament to the hard work done by our dealer network and our corporate sales team," says André Venter, divisional manager for sales and marketing for Suzuki Auto South Africa.
Venter says that dealer sales have grown by 58.7% over the past year, when compared to January 2019. He says that many dealers report a healthy sales pipeline and pent up demand, with orders in place for February and beyond. In total, Suzuki's dealers sold 1 222 of the 1 632 units for January.
"Our demand for models such as the Swift, Jimny and Ertiga has never been stronger, and we are working hard to get models to our dealers on time. With new models on the horizon, such as the upcoming affordable S-Presso, we believe that our sales will continue to grow."
Suzuki's passenger vehicles and SUVs took the lion's share of all sales, with the Swift (824 new units) and the Jimny (189 units) leading the pack. The Swift now lies 6th and ranks firmly in the top 10 best-selling passenger vehicles in South Africa.
Other models that fared very well include the Ertiga (159 units), the Ignis (116 units) and the Vitara (106 units).
In setting a new sales record, Suzuki Auto South Africa shares the global Suzuki limelight with Suzuki GB in the United Kingdom. Here, Suzuki was voted the overall best car brand by the country's Institute of Customer Service (ICS). The ICS tabulates the feedback from 45 000 customers across many different industries, including the motor industry, and then selects the brand that keeps its customers the happiest.
The ICS reports that Suzuki is 11 positions ahead of any other car brand in the survey, making it the most customer-friendly of all the vehicle manufacturers and one of the best customer care brands overall. It shared its ranking with Amazon UK.
Our counterparts in the UK have reported positive customer feedback, which is mirrored by the market research of the Cars.co.za Consumer Report, powered by WesBank. In this annual study, Suzuki emerged as the South African Brand of the Year for two years running (2017 & 2018), chosen by happy customers in a 12-month study that polls as many people as the UK's ICS," says Venter.
Subscribe to our blog and get all our exciting content delivered to you either weekly or monthly.