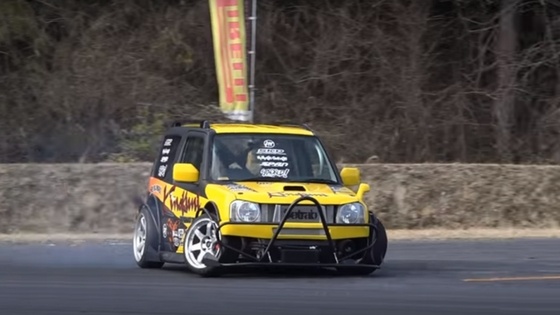 You've seen a Jimny go up and over, under and out, and now you can watch it drifting sideways!
You've never quite seen anything quite like this. This Jimny-hack drifts with the best of them on the Suzuki Twins circuit - all thanks to a custom build.
So how did this bad boy get on the road? Kinokuni, a Japanese parts company, needed a demo car to show their parts in. So they took a Jimny shell, placed it on top of a custom tube-frame, added a SR20 engine and Silvia suspension. As the narrator says, "This is basically a really short Silvia."
The action starts at around the 1.20 mark and you'll see some pretty sick drifts around 1.40, and again at 4.30.
Want driving advice, safety tips and guides to choosing, buying and caring for your car? Subscribe to our blog and we will deliver the latest articles straight to your inbox.