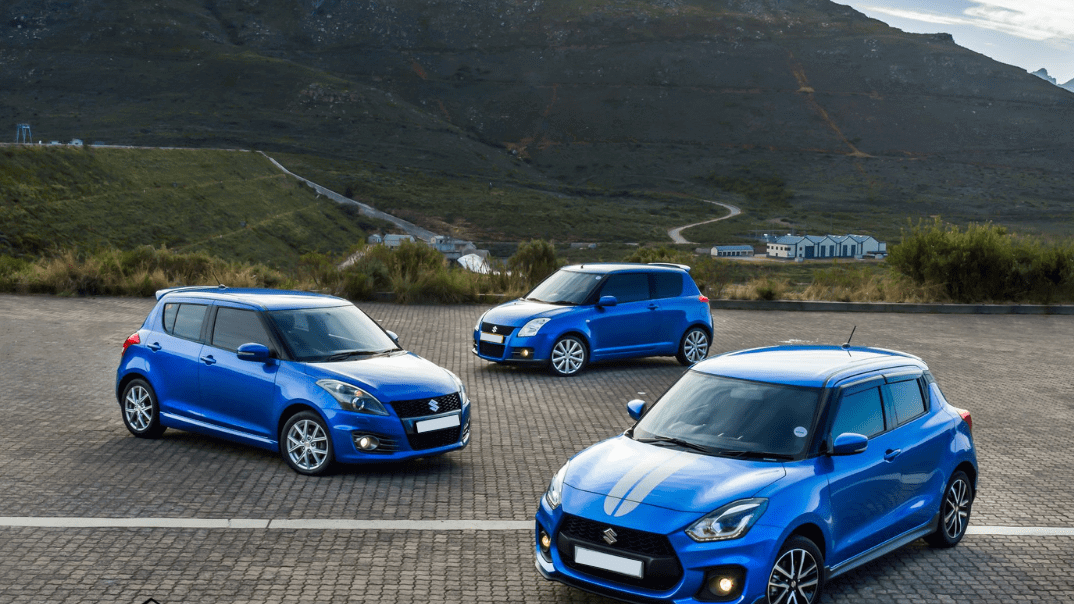 Suzuki owners are a tight-knit family. Across the world, thousands come together on a regular basis to connect, learn and enjoy their cars in a friendly and welcoming environment. This is why you should look at joining in.
Estimated reading time: 4 minutes, 32 seconds.
There has never been a better time to be a petrol head. With the power of social media and the massive explosion in car culture around the world, people of all types are coming together and creating new friendships and stronger bonds with their cars. Suzuki has always enjoyed a loyal global following, and in countries such as the UK and Australia, Suzuki cars have a cult-like following. This deep connection between cars and their owners doesn't just happen overnight: Suzuki has built a following through decades of commitment to developing some of the most entertaining and lovable cars on the market.
This passion for Suzuki cars of all shapes and sizes has found root in South Africa, and these days Suzuki car clubs can be found across the country, with exciting events happening on a monthly basis But, why would a new Suzuki owner be interested in joining up? There are a ton of reasons, but we'll list a few of the main ones down below.
Car clubs
South Africa has a massive car culture. From old classics to modern supercars, we have a deep love for anything with four wheels. Because of this, hundreds of car clubs are dotted across the country, bringing petrol heads together to learn more about their cars and share their experiences.
So why would you want to join a car club? For most, it's the idea of hanging around like-minded people who share a passion for a specific car or brand. Sharing stories about an exciting track day or off-road adventure brings people together, and makes their cars more than an appliance; it turns driving a car into a lifestyle, and that's what truly makes car clubs so special.
Clubs are also a great place to learn more about your car. If you're into track or drag racing, members can help you decide on the best modifications to get your desired result. Or, if you're into overlanding, a few tips and tricks to pack your car and get the best camping gear can go a long way.
Motor clubs are a great way to learn more about your car, meet like-minded people, and learn the limits of your vehicle in a safe and welcoming environment.
Suzuki Car Clubs In South Africa
There are a healthy number of Suzuki Clubs to be found in main metropolitan areas such as Johannesburg and Cape Town, with many smaller social gatherings and events bringing Suzuki fans together across the country.
If you're in and around Johannesburg and Cape Town, you should definitely check out the following clubs.
Swift Speed Club of South Africa
One of the most predominant groups in the country has to be the Swift Speed Club of South Africa, which is based in Joburg but also operates in Cape Town and Durban. This club has been around for over a decade, and as the name suggests, focuses on the sporty Swift. The club hosts monthly get-togethers and organises track events, skidpan days, general meetups, and even weekend-long camping trips. Run by a bunch of Suzuki fanatics who are always eager to share their knowledge, this is a great starting point for newcomers. The best part is you don't have to own a Swift to join; just show up with any Suzuki and get ready for some fun.
You can visit the Swift Speed Club of South Africa here, or contact them at 083 625 2532, or info@swiftspeed.co.za.
Clubs For Suzuki Jimny Owners
The Jimny enjoys a cult-like following in South Africa, and a large number of groups are dedicated to these off-road monsters.
Team Suzuki 4x4
A group for all 4X4 Suzuki owners, this group hosts regular off-roading events and camping trips as well as have various platforms to discuss technical ideas and show off your 4X4. This club operates mostly in Gauteng and KZN.
Visit, https://www.facebook.com/groups/1959308060966537 To find out more.
Suzuki 4X4 Club Western Cape
A highly popular club in association with African Sky Adventure Company, this club hosts regular outings. Click here to find out more.
Club Iggy
A Club for the lovable Suzuki Ignis, operating mostly from Gauteng. Club Iggy loves to include both on-road and off-road events to showcase the cars capability, visit the facebook page here to find out more.
The Suzuki Owners Club of South Africa
This group of off-road enthusiasts are here to unite fellow Suzuki 4x4 owners and enthusiasts to share "Our Way of Life!", and are all about enjoying the great outdoors in Suzuki off-road cars. Whether it's a brand new Jimny or an old-school SJ410, all are welcome to learn the limits of their cars in a safe environment.
To find out more, visit www.suzukiautoclubsa.co.za, or head on over to the Facebook page.
Suzuki Jimny owners of South Africa
This group is a less formal place to meet other Jimny owners, trade or sell parts, and just talk about Jimnys for hours on end. Here you'll find a lot of useful info, and see what other Jimny owners are getting up to.
Visit the Facebook page here, or head on over to www.jimny.co.za.
For all the existing and aspiring Petrolheads out there, we've put together some fun facts and handy links. Download the insider's guide to becoming a petrolhead here.
---
Love our blog and want more? Subscribe and get our latest articles delivered to your inbox - hot off the presses!