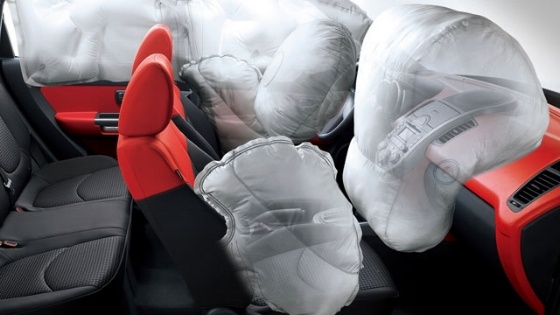 For many, buying a car is an emotional purchase – you want to get the one you love the most. But nobody wants to drive an unsafe vehicle, no matter how great it looks. To help you wade through the options, the Automobile Association of South Africa (AASA) publishes an annual Entry Level Vehicle Safety Report.
The global economy has been struggling for years, and as a result consumers are increasingly opting for more affordable vehicles. The catch is that safety features are often the first to be cut in order to lower the price on a vehicle. The AA report lists all local entry-level vehicles according to their level of safety specification, and determines which they consider the least safe options (details of judging criteria can be found here).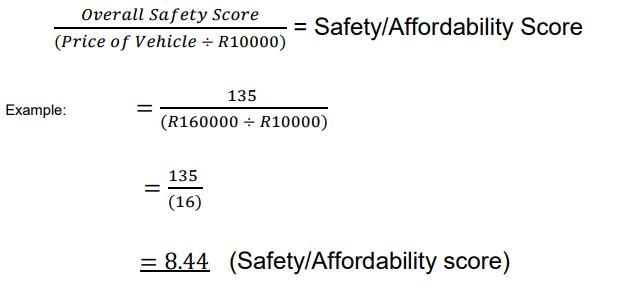 So if you're shopping for a new affordable set of wheels, for under R160 000, these are the ten vehicles with the lowest safety scores, according to the AA:
Renault Kwid

Kia Picanto 1.0 Start

Datsun Go+ 1.2 Lux

Kia Picanto 1.2 Start

Hyundai i10 1.1 Motion

Chery QQ3 0.8 TE (aircon)

Datsun Go 1.2 Mid

Tata Indica 1.4 Lgi

Tata Vista 1.4 Ini Bounce

Tata Manza 1.4 Ini
The AA's scoring criteria is based on a variety of factors such as number of airbags and whether the vehicle is equipped with anti-lock braking (ABS) and electronic stability control (ESC). It's also noteworthy that the AA considered South African road conditions when determining which safety features should carry more weight, and score more points, in a local context.
According to the report a significant finding is that none of the entry-level vehicles evaluated were equipped with ESC. The AA considers ESC a crucial safety feature as: "South African road conditions are often impacted by poor drainage, resulting in sand and debris on the road surface and, in turn, increasing the chances of a vehicle without ESC losing control, and being involved in a crash. Considering ESC's lifesaving potential, it is critical to ask if this specification should not be a minimum safety standard in the South African market."
Each vehicle was evaluated according to the same guidelines and, according to the report: "there are a multitude of safety features available on the market, and also recognises the various effects they may have in reducing fatalities/injuries. As such the calculations used herein are by no means all-encompassing in terms of their ability to save lives, but merely addresses their existence within a motor vehicle. Furthermore, the current weighting system was developed by the AA, and is based on 'face-value' importance of the various safety features under investigation".
The release of this report is encouraging as it's a step in the right direction to keep increasing safety on our roads. It also gives consumers a clear overview of what they're getting for their money. Safety will never be the 'sexy' part of the sales pitch, and sadly that's one of the main reasons why they're the first to go when pricing needs to be dropped.
To find out more about keeping your car running smoothly and keeping costs down, download our guide: Extending the Lifespan of Your Car.