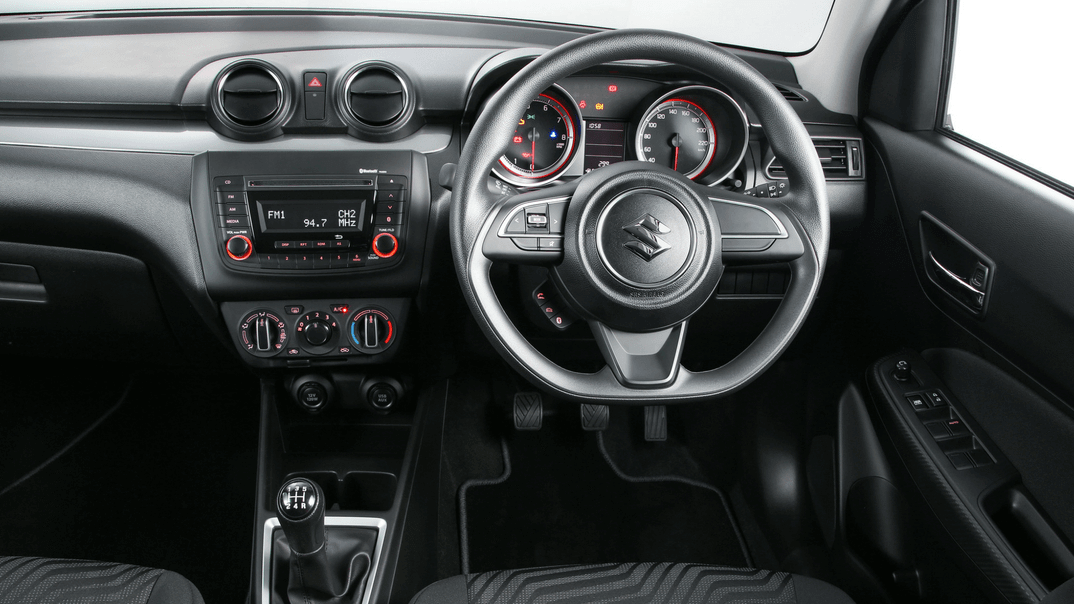 Perhaps financing your car's extras is a dilemma that hasn't hit you yet, or maybe you hadn't considered the options when shopping for your car.
Estimated reading time: 3 minutes, 32 seconds.
This decision can only be made based on the type of car you're looking for, and by that we mean if you're planning on buying a new car, which you might have the intention of selling later, or if you're buying a pre-owned car.
Unfortunately, the latter makes fitting these extras a bit more difficult because your car may have to be sent to a factory to have all those optional extras added. As you can imagine, this drastically increases the price of your pre-owned purchase.
So, the former seems like the best option to have extras added. Also, if you plan on selling your newly purchased car in the distant future, those factory-fitted optional extras may allow you to negotiate a better resale value for your car.
It's important to know which optional extras to choose from. Too many and you might alienate potential future buyers because of the car's 'one-of-a-kind' specs. Too few and you might not get as much as you had hoped for. It's best to aim for the 'sweet spot'.
So what extras, when fitted on a new car, will allow you a better chance at negotiating your resale price? This selection is best described in an Autotrader article using the following categories:
Comfort
The options that offer you an upper hand when it comes to negotiating are those that improve driver comfort and convenience. The two major comfort options that add great resale value are a sunroof and automatic transmission.
Even though most drivers agree that they don't commonly use the sunroof, nearly all shoppers expect it - especially on high-end models, or high-end versions of regular vehicles. Unless your car is a high-performance sports car, an automatic transmission will certainly add value to the used-car market.
Performance
Anything that improves performance can increase resale value. That's because car lovers are often willing to pay extra for a high-powered model, whether it's new or used. So choosing a high-powered engine can often earn a great deal of money back on your purchase. It's important to remember that this generally only applies to performance cars. Opting for a six-cylinder engine on a smaller engine is unlikely to have the same effect.
Style
This doesn't include spoilers or sports kits, which in most cases do almost nothing for the car's resale value. However, if you are looking to pay for a stylish extra that will benefit you, consider alloy wheels. Alloys can have a huge effect on a used car's price, as many used-car shoppers are willing to pay more for a vehicle that looks newer and more expensive, thanks to those shiny rims. It would be wise though, to ensure that the rims you do buy are secured to the car you're buying, after all, market units don't have quite the same appeal.
Technology
This is one category you would think would boost your car's resale value, but because technology keeps evolving at the pace it does, tech upgrades often end up being yesterday's news as soon as the car has driven out of the lot. To make matters worse, the advent of GPS on mobile devices has made on-board satellite navigation an unnecessary expense.
Safety
These items can add to your car's resale value, but it's hard to predict exactly which cars or safety items are the ones to choose. Selecting features solely for peace of mind would be a better option, and if you end up getting some money back when you sell, then that's just a nice bonus.
If you're planning on selling your car at a later stage in your life, it will be these extras that will allow you to negotiate a great resale price. So when considering your next purchase, keep the future in mind to help you decide what the best course of financing would be.
Keep in mind that while accessories can make your car stand out from the crowd and give it that personal touch, you may need to balance uniqueness with future resale value.
Looking for more advice on cars and safety? We have compiled our ultimate guide to safety on the road to help keep you safe as you tackle common problems encountered on the road.
---
Never miss a post! Subscribe to the Suzuki blog to get all of our latest content straight to your inbox. The Suzuki blog is packed with maintenance advice, articles on driving safety, advice on choosing and buying a car.