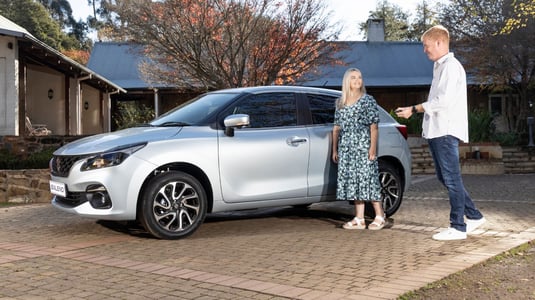 There are some pretty simple mistakes to make in a conventional (torque converter) automatic, and this video - with over 8 million views - digs into why they're so dangerous to do (and bad for your car!)
We love this video by Engineering Explained that really digs into some common automatic driving mistakes.
Here's our summary of common automatic driving mistakes
We recommend you watch the full video for all the details (it's worth it!).
NEVER COAST IN NEUTRAL
It might be slightly more fuel efficient, but this move is risky! The driver is out of control, and it's actually illegal in some parts of the USA.
SWITCHING BETWEEN DRIVE AND REVERSE WITHOUT STOPPING
Use your brakes to stop the car, and not your transmission! The brakes are easy to service and replace, the transmission is not.
DON'T 'LAUNCH' THE CAR
A common mistake is to rev it up in neutral and carry it in drive. This is a risky move that could harm your transmission.

PUT THE CAR IN NEUTRAL AT STOPS
Leave your car in drive! It doesn't really save petrol, doesn't really add much additional stress on engine, and means you move forward much easier when you can go forward. There's really no good reason to take it out of drive.
PUT THE CAR IN PARK BEFORE YOU'VE STOPPED
You could really damage your car by putting it in park before you've come to a complete stop.
Discover everything you need to know about
service and maintenance
by reading up on all the tips and equip yourself to have better control over the maintenance of your car. Looking to become a petrolhead? download our checklist for aspiring petrolheads and pave your way to becoming a true Petrolhead.