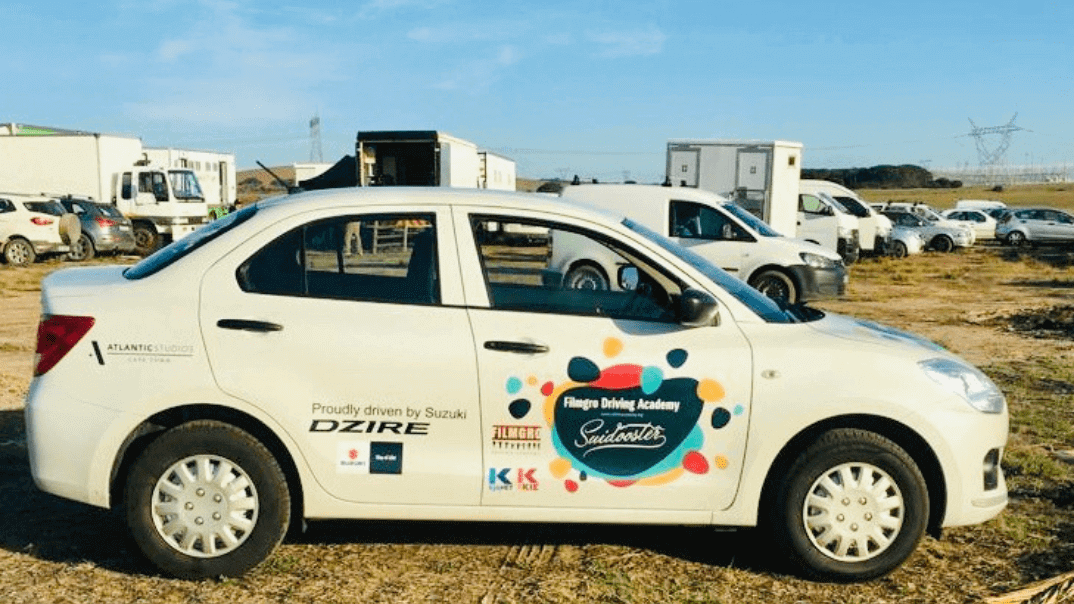 Petrol head and Manager: Auto Dealer Sales at Suzuki Auto South Africa, Henno Havenga, shares driving lessons and tips from his own driving experience.

Estimated reading time: 4 minutes, 43 seconds.

"Having had my own driving lessons and teaching my wife how to drive, I think I have some experience to pass on a few important tips and tricks to ensure you ace your driving licence test on the first try," says Henno.
Here are my 4 nuggets of Driving lesson wisdom based on my own experience:
1. Going through each phase
Becoming a successful and confident driver requires a multitude of skills. Amongst others, it is crucial to master skills such as:
Learning to prepare and operate your motor vehicle with confidence - when the operation of the vehicle becomes natural, it will relieve a tremendous amount of pressure from an already stressful environment which is South African roads
Learning, understanding and applying the rules of the road - this helps to reduce moments of uncertainty whilst driving and it is better to do this in a controlled environment such as your home, not on the road
Observing other road users and learning to anticipate their actions - you will have to learn to drive for those around you, not only yourself
Respect for others on the road - as South Africans, we are very impatient and inconsiderate towards our fellow road users
It can be challenging for a first time driver to have to figure out clutch control, how and when to indicate and where the vehicles around you are, all whilst being on the road.
Though many South Africans may not have had the opportunity, I was fortunate enough to form a basic knowledge of driving at a relatively young age. My parents put me behind the wheel in the safe environment of an empty parking lot and simply got me to drive the car forwards and backwards to understand the car better. By the time I was old enough to do my driving lessons and learn how to park, things like clutch control were no longer a problem for me.
I was able to understand how a vehicle works and able to drive it in different road conditions before going to a driving school, because my parents slowly taught me about driving through phases. So starting off with clutch control and turning signals before introducing external factors such as traffic. Prospective drivers also need to be aware of the size of the vehicle, which they usually aren't. This is why they will have difficulty learning to turn and park. I taught my wife to simply drive our car in and out of the garage so she could form an awareness of the size of the car.
2. Everyone needs a driving school no matter how good you are
These fundamentals are invaluable but they don't take away from going to a certified driving school. My wife had to go to a driving school because I wasn't able to teach her the K53 process, which forms an integral part of a driver's licence test. She didn't need as many lessons as someone else who had no prior experience of driving but going through a driving school was still necessary. You may think you will be able to teach your kids or a loved one everything to ace their test on their first try. However, it's important to note that teaching someone the K53 driving process is a skilled job and driving schools have the tools and experience to teach the new driver the correct behaviour.
3. Building up confidence takes time
It's the reality that many South Africans are not exposed to opportunities to learn how to drive or have only one or two relatives who have their driver's licence. Building up driving confidence will take time so being patient is the best thing you can do when teaching anyone to drive. If you're learning to drive, understand that you won't get it all in one day.

If you think you are a great driver and you want to test your skills, take this quiz to find out: Are you a good driver?
4. Driving for those around you - especially the bikers
According to ArriveAlive, K53 is the term for the current driver's licence test and is a copy of what was done in the UK in the 1980's. "K53 drew the best from the Hendon Police College's standard, then adapted it to suit South African conditions," says Pat Allen, the national president of the South African Institute of Driving Instructors. "In my opinion, the K53 Driving Test doesn't teach people to drive for those around them. Our roads are not in the best of conditions and we are distracted by things such as cellphones. When we drive, we need to be aware of not only the driver in front of us but those next to us and behind us." Download our Learners Licence guide here.
---
You can read more here on the nine most common causes of road accidents in South Africa.
---
Motorcycle accidents are on the rise in our country and it's really due to motorists not paying attention to them. According to Chief Instructor and founder of the Motorcycle Safety Institute of S.A., Hein Jonker, in 2018, there were 209 motorcycle vehicle crashes reported compared to only 49 motorcycle-only crashes. "I've been trying to instill awareness of bikers in my kids, by playing a car game where we count how many motorcycles we see. I believe by doing so now, they will be more cognisant of motorcyclists when they're old enough to get behind the wheel."
Do you want to learn more about cars? We have compiled a comprehensive list of 101 car tips and facts that will help you understand cars, driving and car maintenance a little better.
---