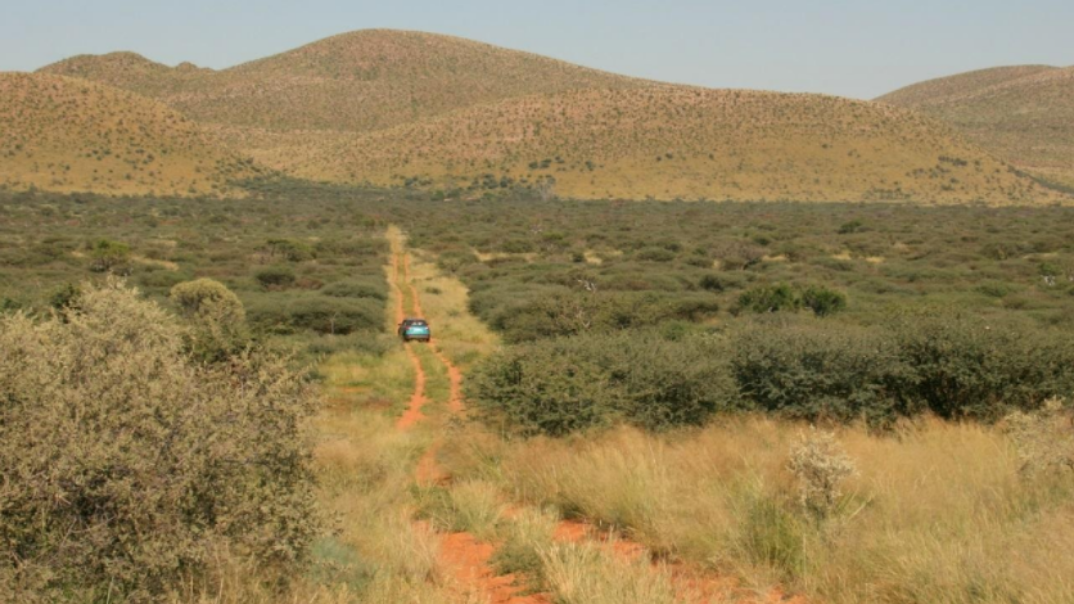 Bush encroachment by woody vegetation is exacerbated by increasing carbon dioxide in the atmosphere. University of the Western Cape researchers, with support from Suzuki Auto South Africa, the Kalahari Endangered Ecosystem Project and the Tswalu Foundation are sampling reptile populations to understand the impact of encroachment on these amazing desert animals (Photo: R. Mohamed).
Estimated reading time: 2 minutes, 54 seconds.
On face value, the hot climates forecast in our future might seem suitable to reptiles. Many of us associate reptiles with hot environments like deserts. But climate change goes far beyond global warming. Now, researchers from the University of the Western Cape, supported by Suzuki Auto South Africa, are doing their best to work out how the uncontrolled growth of shrubs in the Kalahari might be impacting reptile populations.
Article and photos by Bryan Maritz, Riaaz Mohamed and Ryan van Huyssteen (University of the Western Cape)
Bush encroachment is the increasing density of trees and shrubs in historically open habitats. As those plants grow denser and denser, they can have important impacts on ecosystems and the animals that live in them. For some species of animals, the dense stands of plants can have an overall positive effect on their populations. However, for species that evolved in open habitats, the changes in habitat that accompany bush encroachment can be bad, ultimately reducing their abundance and possibly resulting in local extinctions. While scientists have studied these patterns for animals like birds, mammals and insects, very little is known about how reptiles respond to these changes.

Researchers measure woody vegetation cover using a number of tools, including 180° field of view images taken straight up. Sample sites range from low woody vegetation cover (L) to high woody vegetation cover (R) (Photos: B. Maritz).
Unfortunately, studying reptiles is not easy. They are often secretive, and are only active under certain weather conditions. So if you want to count them, you need to be creative. To sample reptiles at different sites, University of the Western Cape researchers use custom-built traps to safely trap reptiles. These traps allow the animals to be identified, counted, and safely released back into the wild with limited stress or risk to the animals or the researchers.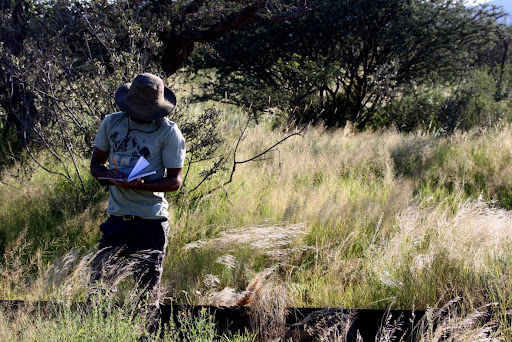 University of the Western Cape PhD student Riaaz Mohamed records the reptiles found at one of the sampling sites with intermediate woody vegetation cover (Photo: B. Maritz).
The research is currently in its infancy, so it's still not clear how the different species of reptiles are responding to the bush encroachment. But that doesn't mean the team isn't discovering amazing Kalahari creatures. So far the researchers have found more than 20 species, including a number of rarely seen beauties. Their samples are dominated by the amazing Kalahari lizard diversity but also include several snakes, ranging from tiny thread snakes to giant puff adders, mole snakes and Cape cobras.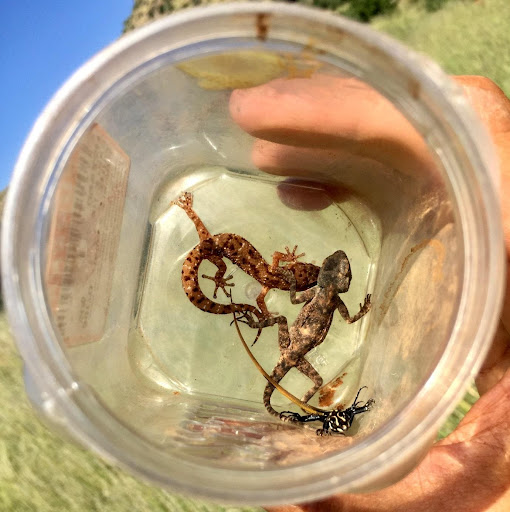 The Kalahari is blessed with incredible lizard diversity. These three lizards were all found at a single site and were briefly photographed and measured before being released (Photo: B. Maritz).
Ecological research can be a slow and arduous process, which means that it can take years to understand ecological patterns. But, if we want to effectively manage our remaining wild spaces in a modern world, understanding these patterns is exactly what needs to happen.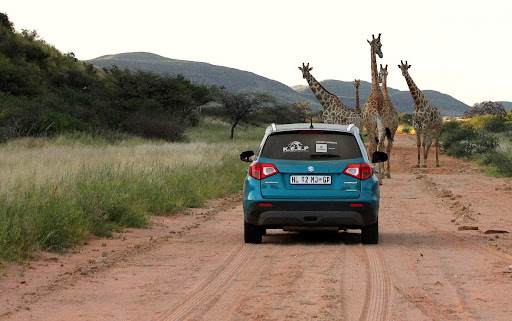 Kalahari Endangered Ecosystem Project (K.E.E.P) researchers from the University of the Western Cape have to navigate the big animals in order to find the small ones (Photo: R. van Huyssteen).
Subscribe to our blog and get all our exciting content delivered to you either weekly or monthly.