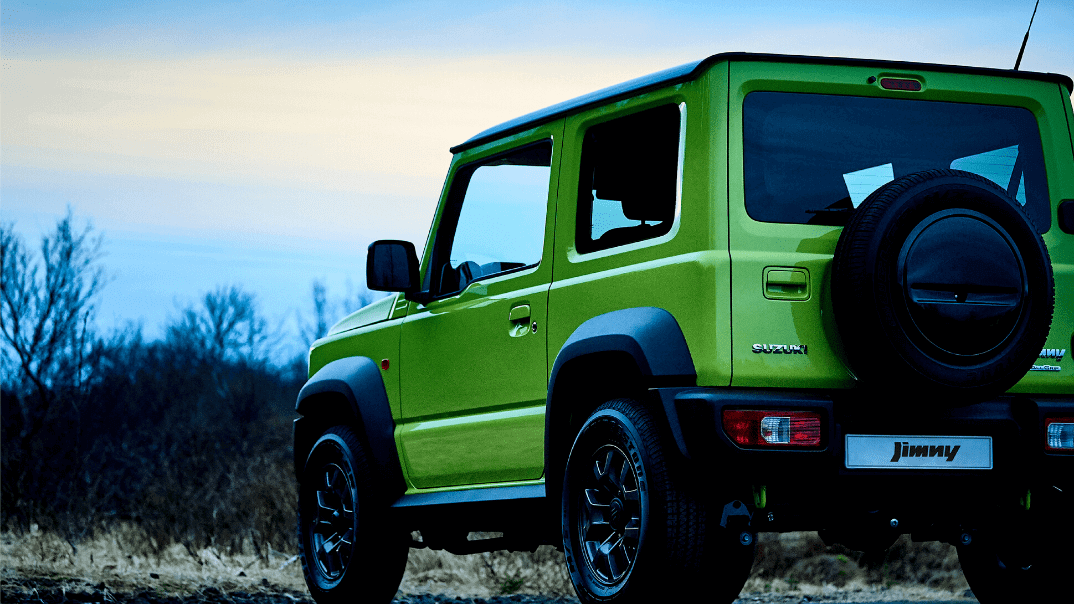 If you drive a Suzuki Jimny, you're an adventurer at heart. Luckily, SA offers many places to play. Yolande Heyneke takes us on her trip at The Rock 4x4 in Gouritz. This is what she had to say:
Estimated reading time: 4 minutes, 6 seconds.
I am the proud owner of a Suzuki Jimny and, like many, I bought my Jimny for its character and versatility. Thanks to its compact proportions and high seating position, it is a dream to drive every day, and my car's 'outdoor attitude' reminds me that life needs to be enjoyed.
This is precisely what I decided to do when I signed up for a fun 4x4 self-drive at The Rock 4x4 in Gouritz – about 30km outside of Mossel Bay, where I live. I am by no means an experienced offroader, but my Jimny is designed to get a little dusty, and I wanted to get out and explore. So off we went on our first 4x4 route!
Sunday 6 June 2020 was a fresh morning in Mossel Bay as my driving partner for the day and I prepared for the fun ahead. With our braai bag packed and masks on, my neighbour and I were very excited about the opportunity to get out of town, even if it was only for the morning.
Our day at The Rock 4x4 kicked off with all the drivers gathered around Kobus (the in-house offroad guru) who gave us a safety briefing and explained the route and activities for the day. It was fantastic to see such a great mix of people, from off-road novices to experts, who simply wanted to spend a great day outdoors. This is precisely why I wanted a Jimny – it encourages me to get out and enjoy new experiences.
Our 4x4 adventure started with the sandbanks next to the river, which was definitely not for the faint-hearted! The instructors assured me that my Jimny's ground clearance, sturdy tyres and low range transfer gear makes it more than capable of tackling the dunes. But, to be honest, I was just a bit too nervous, so for this round we let those who were brave and experienced enough to entertain the rest of us while we watched from the side-lines. Next time, I will definitely give this part of the course a try!
We then proceeded up the mountain where more sand obstacles awaited us. There were easy ones and some more challenging ones to attempt. At this point I gained new respect for my Jimny: not only did we keep up with much bigger vehicles, but mine was often easier to manoeuvre and it was so comfortable, even when the route got really rough.
The route offered a variety of obstacles for us to conquer and I was impressed by just how capable my Suzuki Jimny really is. It's true that there are larger vehicles with higher ground clearance, but the Jimny surprised most people in the group with just how much this fantastic little car can really do.
After we left the top playground, we proceeded on a scenic route with some moderate obstacles, which a novice driver can easily master. I enjoyed this part as it is designed to help drivers gain confidence in their vehicle before attempting some of the more challenging obstacles. I was delighted with how well the Hill Descent Control worked (once I got used to it!), and was once more impressed with how easily the Jimny managed the course. I realise I'm not an expert and my car really did give me much more confidence thanks to it's true off-road ability.
I loved the fact that there are "escape routes" at every obstacle and the drivers only do those they are comfortable with. These also allow you to try certain obstacles more than once. Throughout the day help and advice are always nearby, so there is no reason for panic at any stage. I did some obstacles that were a bit more advanced than I would have wanted to try, but all in all, I feel great knowing that my Jimny the Giant is way more capable than I ever thought.
Now that I've done a 4x4 course, I want to encourage every Jimny driver to do one. You will be amazed by just how capable these vehicles really are. For me, it's not just about the capability though – it's about the experience and the pure fun of an outdoor adventure. This is why I love my Jimny: I use it every day as a suburban vehicle, but I know that when I need to escape and have some fun, this car is up for the challenge.
Want to experience the Suzuki Way of Life for yourself? Book a test drive at a dealer near you.
---
Our team of experts at Suzuki have written about cars for years - download our ebook on 101 facts, tips and practical tidbits compiled from years of auto content, for both first time and longstanding car drivers.