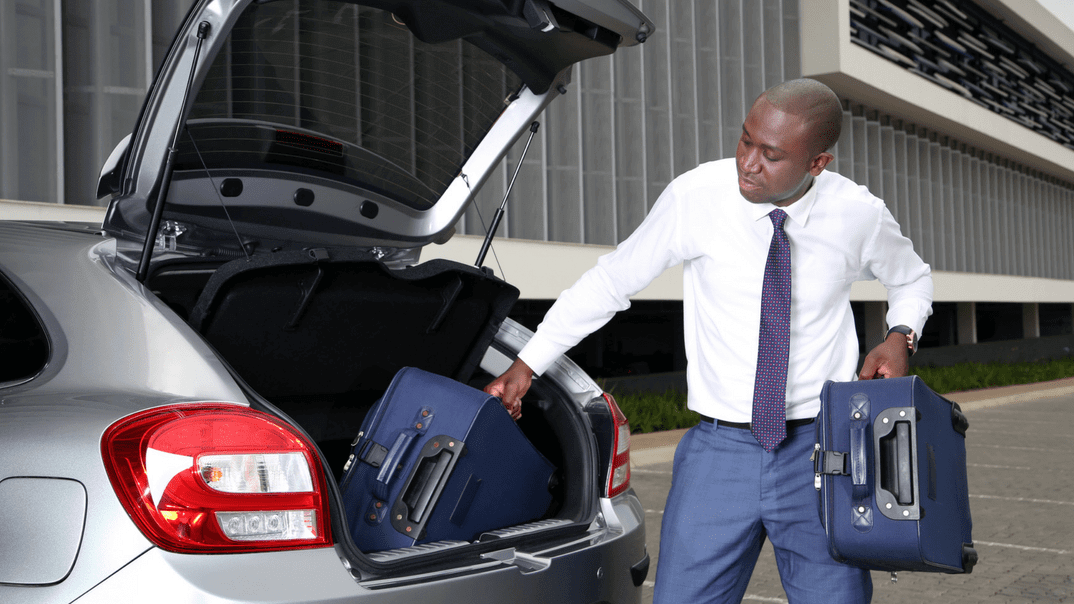 There's nothing more frustrating than buying a new car when the salesman speaks an alien language.
When you are ready to take the plunge and buy your first car – an exciting moment indeed – there is nothing more frustrating and confusing than a salesman speaking what seems like an alien language. Here, at Suzuki, we don't believe in boggling your brains with phrases and terms that sound like they are meant to rip you off. Instead, we speak in plain and simple language, designed to make your experience as easy and pleasurable as possible.

Tired of reading car reviews that don't make any sense? We break down some key car jargon to help you make the best decision. Here are a few key terms that you will need to know when you start shopping around, checking adverts and other postings:
| | |
| --- | --- |
| Term | Meaning |
| ABS brakes (anti-lock braking system) | ABS brakes lock and release the brakes up to 20 times per second to allow the driver to change direction during extreme braking. This allows the driver to steer around possible dangers. |
| Air conditioning | A simple system that cools and treats air through a refrigeration cycle, using a fan to blast the air into the cabin. |
| Airbags | An SRS (Supplementary Restraint System) airbag automatically inflates upon impact to prevent contact with hard surfaces inside a car. All airbags are only effective when used in conjunction with seatbelts, the Primary Restraint System. |
| Climate control | This is like aircon, but automated. Simply set the temperature and the car does the rest. It's best practice to set the temperature to around 22.5 ℃ to prevent driver fatigue and to get the ideal, temperate feel inside your vehicle. It's a great function to keep everyone in the car comfortable. |
| Electronic stability programme | The electronic stability programme (ESP), also known as the electronic stability control (ESC), or dynamic stability control (DSC), improves a vehicle's stability. When it detects skidding, the computerised system applies to brakes to "steer" the vehicle by selectively braking individual wheels to prevent under and oversteering. |
| Emergency brake assist or brake assist (BAS) | Even in emergencies, studies prove that drivers don't brake hard enough. The BAS helps with this by judging, based on the speed and force with which the brake pedal is pushed, if the driver is trying to execute an emergency stop. If the brake isn't fully applied, the system overrides the driver until the ABS system takes over. |
| Extended warranty | An extended warranty gives a consumer additional warranty protection after a vehicle's original factory warranty expires. Car dealers typically attempt to sell customers an extended warranty at the time a new vehicle is purchased, but consumers often have up to one year after the purchase to decide if they want to take advantage of an extended warranty plan. |
| Financing | This is how you will pay for the car and generally requires a deposit, and will show how long your car will take to pay off in months (usually 48 or 72 months as an example). It will also show how much you will pay in interest over the full period, and whether or not you will pay a penalty if you pay the car off earlier. |
| Halogen headlamp | This affordable lighting system emits a bright white light, is very popular and has a low replacement cost. |
| Hire Purchase | An arrangement to pay for expensive goods. Eg. a car and paying off installments for a loan taken out. |
| ISOFIX | This is the international standard for attaching children's seats, and consists of metal fitting points built into the car at manufacturing. It makes for easy and more secure fastening of child seats without using the seatbelt. When purchasing your car seat, ensure it is built for ISOFIX. Here's one of our useful infographics on how to put in an ISOFIX car seat. |
| Keyless entry and start | With proximity sensors, you don't need to get your keys out your pocket or handbag to get in and drive your car. A simple starter button completes the experience. |
| Kilowatts (kW) | Kilowatt is the metric unit used to measure power. Generally the more kW and engine has, the faster it will accelerate. Put another way, it's the ability of the engine to convert the potential energy of fuel to motion. So if we compare it to riding a bike, it's about how fast the cyclist can pedal. |
| LED headlamp | LEDs don't need much power to work and have a very efficient energy consumption. They're smaller and longer lasting than their counterparts. |
| Maintenance plans | Maintenance plans are a more expensive option, but it covers more than your basic service plan. Like a service plan, the Maintenance plan covers the cost of servicing your car at regular intervals but also covers wear and tear parts, as well as mechanical failures. |
| NaTIS document | This is the piece of paper that shows that the car belongs to you. It will change from the dealer's name to your name when registration happens, but you won't get the physical papers until after you pay the car off. Here's our blog post on everything you need to know about NaTIS documents. |
| Offer to purchase | This is usually a huge amount of paperwork, and generally provides all the details about the vehicle, and yourself, and any financing arrangements. It's a contract, and you cannot just cancel it without a good reason. |
| On-the-road fees | Many dealers still charge a fee for what seems to be effectively handing the car over to you. However, this fee – which you can negotiate – also includes quite a bit of admin, including licensing, a full tank of petrol, and even number plates. |
| Power steering | Power steering makes turning easy. Essentially, in a car with power steering, there's a small hydraulic or electric engine that assists with steering. |
| Pre-qualify | Speaking of finance, you can often get your bank to tell you whether or not you are able to afford the vehicle. Sometimes, this may not be worth the paper it is printed on, and sometimes it will make the process of getting finance easier. Also bear in mind that most dealers will have arrangements with certain car financers. |
| Remote keyless entry | You don't need to insert your key into the doors to open it, just push the button. |
| Residual payment or balloon payment | Also known as a balloon payment, this is a financing option that means there is still a lump sum to be paid in at the end of the finance period. It can sometimes be 20% or 30% of the purchase price. Make sure you understand the pros and cons of residual values before you make a decision on this option. |
| "Ride Your Clutch" | Riding the clutch refers to the practice of needlessly keeping the clutch partially disengaged. This results in the clutch being unable to fully engage with the flywheel and so causes premature wear on the disc and flywheel. |
| Service intervals | Most car manufacturers expect you to have your car serviced every 15 000 km or one year, whichever comes first. So if you only drive 10 000 km in your first year, best you make an appointment with your dealer, or risk losing your warranty. |
| Service plan | A service plan pays for your car's services – the labour and standard parts. However, it doesn't include the cost of defective parts or wear and tear on parts like the clutch, brake pads, and so on. |
| Torque (Nm) | Torque is best described as the twisting power the engine has. The higher the torque, the better ability the engine has to pull over a broad spectrum. So if we compare it to riding a bike, it's about how hard the cyclist can press down on the pedals. |
| Traction control | This system prevents excessive wheel spin during harsh acceleration or on slippery surfaces. |
| Warranty | A warranty is the manufacturer's promise that the machine they're selling you won't give you problems, and they'll cover it if it does. Warranties are usually included in the sale of a new car and can be extended or replaced with an equivalent coverage when the time comes. |
| Xenon headlamp | Xenon is a natural gas that's both colourless and odourless, and emits a clean, white light when used in car headlamps. It's more efficient than its popular counterpart, halogen, uses less power and has a long lifespan. |
There's a lot to know and choosing the right car is a big decision so take your time when buying a new car, ensure you understand the terms, and don't be scared to ask. It's quite a hefty financial decision, and you need to make it carefully.
---
Have your eyes on a new pair of wheels? Suzuki's guide has everything you should look at, including the financial aspects! Click here to download.
---
Looking for more helpful content like this? Subscribe to our blog and get our latest blogs delivered straight to your inbox.