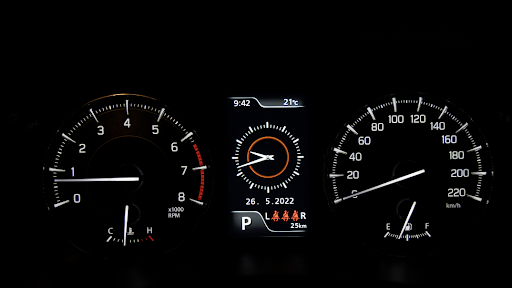 Fuel efficiency is something that's on every motorist's mind these days, so we're going to break it down, and let you in on the best metric to measure your fuel efficiency by.
Estimated reading time: 2 minutes, 20 seconds.
The eternal question plaguing South Africans is, 'How do I save on fuel?' Motorists try to come up with many ways to do this and measure their vehicles' fuel efficiency. But today, we're here to give you the best metric to measure fuel efficiency. With the volatile fuel prices we've been experiencing, it's well worth it to know how to calculate your car's fuel efficiency as it allows you to budget more effectively, and also make some improvements in your driving habits.
We recently read an excellent article on the best metric for calculating fuel efficiency, by Dan Carney, and here's what he had to say.
Here is an extract from the article, with added South African measurements:
Measuring fuel consumption by gallons-per-100-miles rating or litres per 100 kilometres
Although it is in smaller type than the miles-per-gallon number, it should figure larger in your calculations when comparing cars. That's because the gallons/100 miles rating makes it easier to compare the efficiency of different cars and estimate their likely annual fuel cost.
In South Africa (and Europe), we measure fuel economy by the benchmark of litres per 100 kilometres. A lower number is better, and the ultimate goal there is the "three-litre" car that scores 3.0 litres/100 km. That's one that burns no more than 3 litres of fuel to drive 100 km.
Dan mentions that the advantage of measuring fuel consumption this way is that it makes comparisons easier, as fuel efficiency improves for a specific vehicle. That's because the differences are linear. With kilometres per litre, efficiency is graded on a curve. Have a look at the full article, and try out this metric to measure your car's fuel efficiency.
Fuel Saving Tips
You may often wonder what the best way is to save on fuel with your car. Well, the good news is that we've got you covered! Whatever type of car you drive, whether it's a 4x4, automatic or manual, by following our helpful tips and advice, you're sure to cut down on those hefty fuel costs.
Fuel prices affect us all, and although there's not much we can do about those steep increases, we can do something about how efficiently our cars use fuel. Learn everything you need to know about fuel and be sure to have a look at our handy fuel efficiency calculator to help you measure your car's fuel efficiency.
Remember, there's a Suzuki for everyone!
Whether you're after the stylish Suzuki Swift, the Bold Ignis, or the edgy Vitara Brezza, they're all light at the pump and offer superior value for money. Happy driving!

If you've ever wondered what your car's fuel efficiency should be, click here to use our fuel efficiency calculator.
---
Love our blog and want more? Subscribe and get our latest articles delivered to your inbox - hot off the presses!