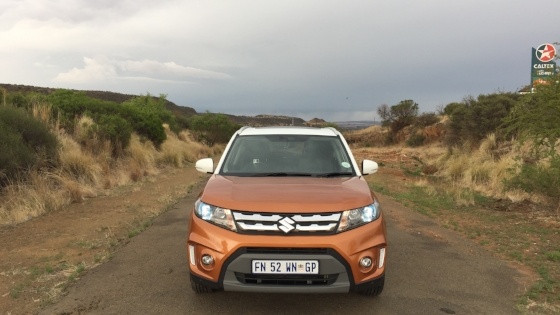 There are a few global sporting events that you need to visit at least once in your life. The FIFA World Cup, the Ryder Cup, the Monaco Grand Prix, the Olympic Games, the Manchester Derby and the Cape Town 7s.
---
We asked Ben Karpinski, the resident sports dude at CliffCentral to take a trip to Cape Town for the Cape Town 7's in the Suzuki Vitara and let us know what he thought.
---
When one of those events is in your country and you haven't done it yet, well best you make some plans to change that. And the best way to do it is by road trip.
Suzuki provided me with their Vitara for the cross country sports journey to the Cape Town 7s. A lifestyle car if there ever was one, Vitara is Japanese for 'road trip'. Okay, it's not, but it really should be as the moment you get into the car you feel like you are in for a memorable excursion.
The Trip Outline
You can wake up at 3am and drive from Joburg to Cape Town one in one day, but that's like watching a movie at four times the speed. You will get to the end but not really fully appreciate what is front of you. The two-day trip makes more sense, but after reading this piece you may be inclined to stretch it to three before arriving in Cape Town itself. More on that later, first to the packing.
What to pack
First and foremost, the world famous Cape Town 7s is a dress up occasion. People go all out, and so should you if you really want to make the most of the experience. You should have your outfit/s sorted preferably a few weeks in advance as every costume and dress up store in the general Cape Town area will be empty by the time you arrive.
Apart from your other basics, this is a sports trip, you are going to sports friendly places so this is the next packing consideration. As a golfer, my clubs went in first for me. Cape Town has many great golf courses from Pearl Valley to Clovelly that are bathed in sunlight up till 8pm. Yes, that's normally night golf for Gauteng people!
But pack whatever you need for some sporting fun from a mountain bike to just a pair of running shoes, you will be glad you did when you make your first stop.
First Stop - Gariep Dam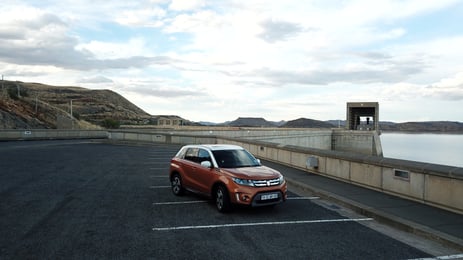 I have made the great (reverse) trek from Joburg to Cape Town many times, but never once been to the Gariep Dam. One trip there and I now genuinely wonder why anybody would ever stop off anywhere else. Situated at the bottom of the Free State, it's about five and a half hours from Joburg. Just over six if you encounter road works and driving summer rains like I did. It's a decent first stretch behind the wheel, but one that comes with a spectacular finish line: South Africa's biggest dam, Gariep's rocky terrain and great expanses make you feel like you are on another planet. And with summer thunderclouds circling in the distance you are treated to quite a sight while standing on the dam wall looking over the water.
A special place like this warrants a special choice of accommodation, so have a look at De Stijl hotel. It's fantastic.
There are a variety of accommodations to meet just about any tastes and budget elsewhere in the town though.
Day Two - Leaving Gariep
The highlight of the Gariep Dam isn't arriving there, it's actually waking up there. It has probably the most incredible sunrise in all of South Africa. And that is why I suggested springing for a room at De Stijl hotel. Situated high on the hill you can take in the start of a day like never before. Going a step further with a bit of morning exercise will really add to the exhilarating start to the day. Just don't forget that you need to leave though. Preferably before 9am as you still have a fair amount of driving to do.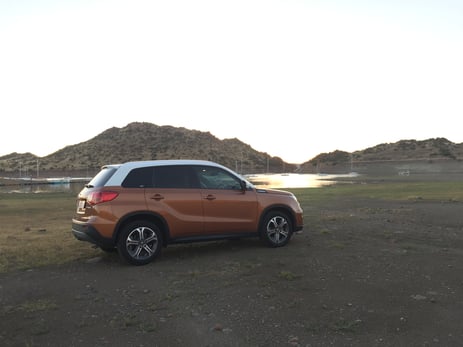 Second Stop - Matjiesfontein
There are numerous unique places to stop in the Karoo, but Matjiesfontein is an absolute must. About the same driving distance as you encountered from Joburg to the Gariep Dam, Matjiesfontein is a delightful little Victorian outpost built by the cricket loving Scotsman, James Douglas Logan, back in 1884.
Logan was an ambitious railwayman who saw the game of cricket as a way to earn favour with the well-to-do colonial bigwigs of the time. His friendship with Cecil John Rhodes aside, Logan welcomed the English cricket team to his small town back in the day, and you can enjoy it almost the same way they did today. The Lord Milner hotel is a must visit, along with the transport museum and the cricket oval which is quite a sight among the arid conditions.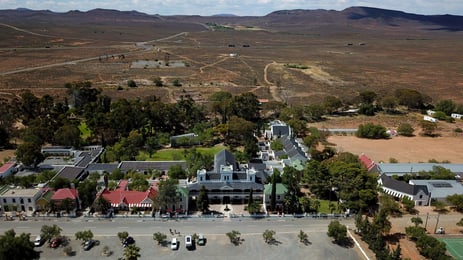 Detour Spot - Touws River
Once you leave Matjiesfontein and drive the final stretch of the Karoo towards the towering mountains of the Western Cape, you will get to make a decision on the final part of the journey while refueling at Touws River.
You can stay on the N1 and complete the two and a half hours to Cape Town through Worcester and Paarl, or you can take a right turn on the R46 and head towards Ceres. Both incredible driving roads, but the latter providing the towns of Ceres, Tulbagh and Riebeek Kasteel to add a little something special to the road trip.
The Ceres, Tulbagh and Riebeek Kasteel meander
To this point the Vitara and I had mostly been overtaking trucks and caravans on the N1, but a right turn on the R46 opened up an incredible quiet road to really enjoy the driving capabilities of the car. Here you get to see your first sign of vineyards, as you roll through the hills and enter new and spectacular valleys.
After an hour of driving bliss, you will reach the town of Ceres. Another twenty minutes driving through the breathtaking Winterhoek Mountain Catchment Areas and then the tranquil wine lands town Tulbagh is your destination.
Another 30 minutes and another sweeping mountain pass later, and you will have arrived at Riebeek Kasteel. A town known for olives and shiraz, it also has the Royal Hotel, a great spot to take a break, or indeed spend the night. Especially if you discover the Garagista craft brewery just a stone's throw away. It is a place of many meeting areas, and a town with many stories. It is also the home of a current Springbok. Pieter-Steph Du Toit's family wine farm is Kloovenberg, the multi-award winning label whose vineyards cover the hills of your exit from this delightful little valley to Cape Town.
The final stretch
From Riebeek Kasteel you have a comfortable hour left before reaching Cape Town, and by approaching it from this side on the N7, you are welcomed by the most comprehensive view of Table Mountain. You have now arrived, and now for the fun to really begin.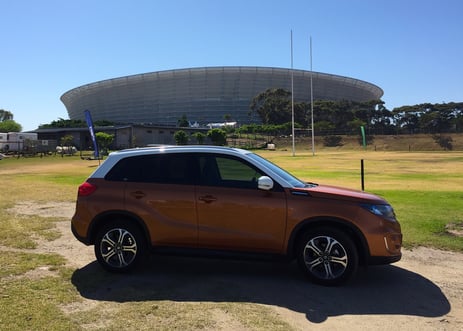 A day in Cape Town
To make the absolute most of this trip, you need a full day in Cape Town before the 7s begins. Cape Town will always live up to the hype, and barring extreme weather conditions, you can do whatever you can imagine. Kick that off with a morning tandem paraglide from Signal Hill. Sounds daring I know, but there is no better way to see this remarkable city, and get the blood pumping first up.
Should you wish to soar to great heights, but keep your feet (more) on the ground, then a run or hike up Lion's Head is always a great idea. Just know that it's quite a work out, and that you will need plenty of water.
The happy medium between those two is the Table Mountain Aerial Cableway. An institution in the city, you can't visit there without doing it at least once.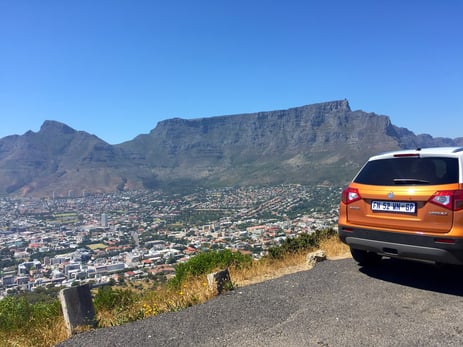 Another great way to enjoy Cape Town is with a Stand Up Paddling experience. Dedicated companies offer such things all around the city, and provide everything you need for it. Or head out into the crisp waters of the Atlantic Seaboard in a user friendly sea kayak.
Away from the water the golfing offerings in Cape Town are truly world class. Top of the pile is the unparalleled Pearl Valley just outside of Paarl, a former host of the SA Open Championship. If sea views is what you want the Milnerton Links is always a firm favourite, with Clovelly in Fish Hoek providing a fun holiday golf setting in a unique location. Steenberg Golf Club will provide you the best of all worlds, with iconic mountain views, and a wine lands experience in suburban Cape Town.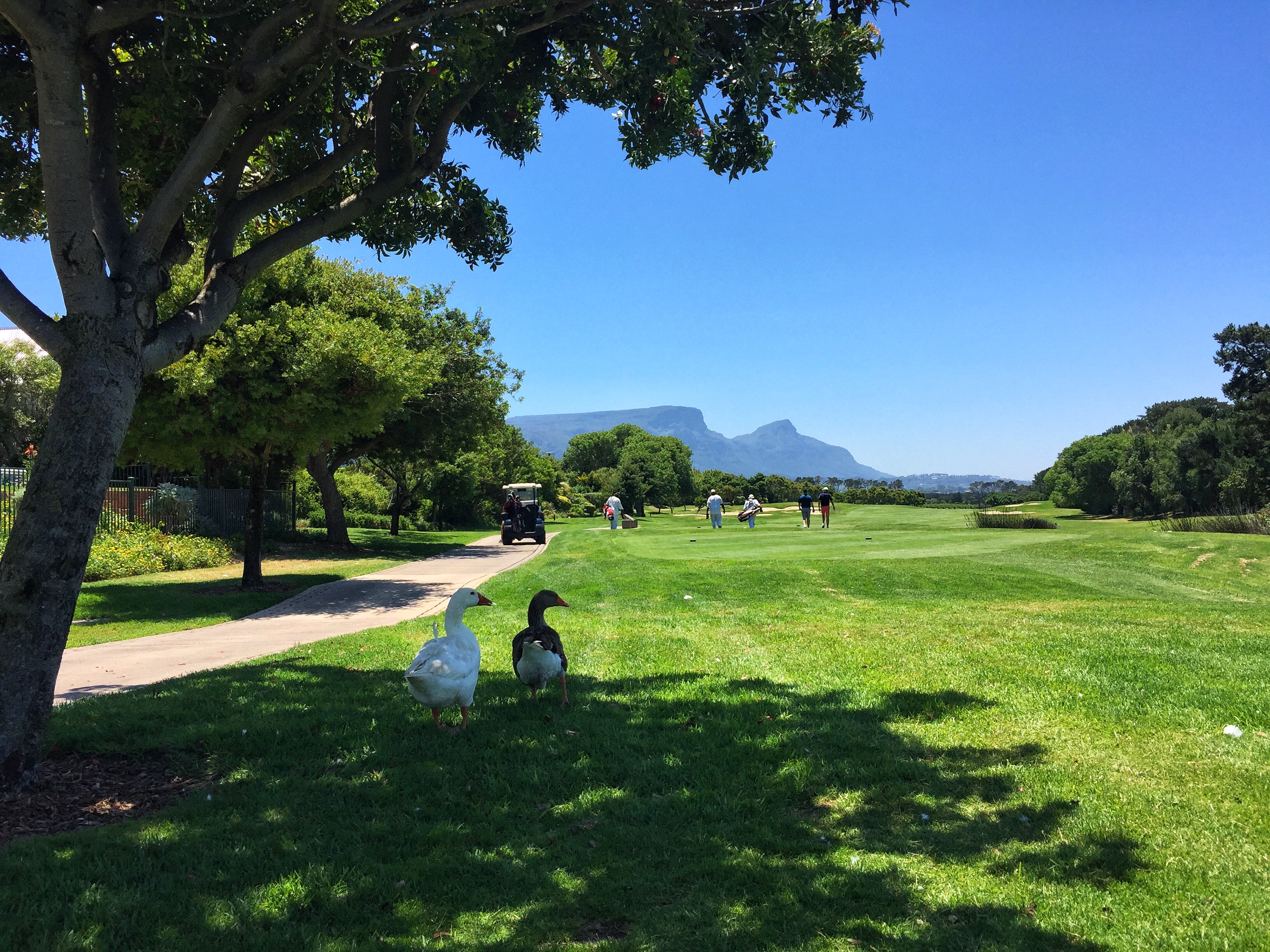 If it is your very first time to Cape Town, then the red bus tours are always a win as you get the best possible guided tour of the city, and can experience what you want at your own pace.
When it comes to the nightlife, you really are spoiled for choice here. Just bear in mind that at this time of year many place are going to require bookings in advance, and the traffic in and around Camps Bay at the Cape Town CBD can be brutal.
For a night out without those worries, a trip to La Parada Constantia Nek is most recommended.
Doing the Cape Town 7s right
The Cape Town 7s is a two-day affair. The Saturday is very much the party day as the group stages of play take place on the field. Starting from 10am, the rugby goes all the way to sunset but the big attraction is what goes on in and around the stands.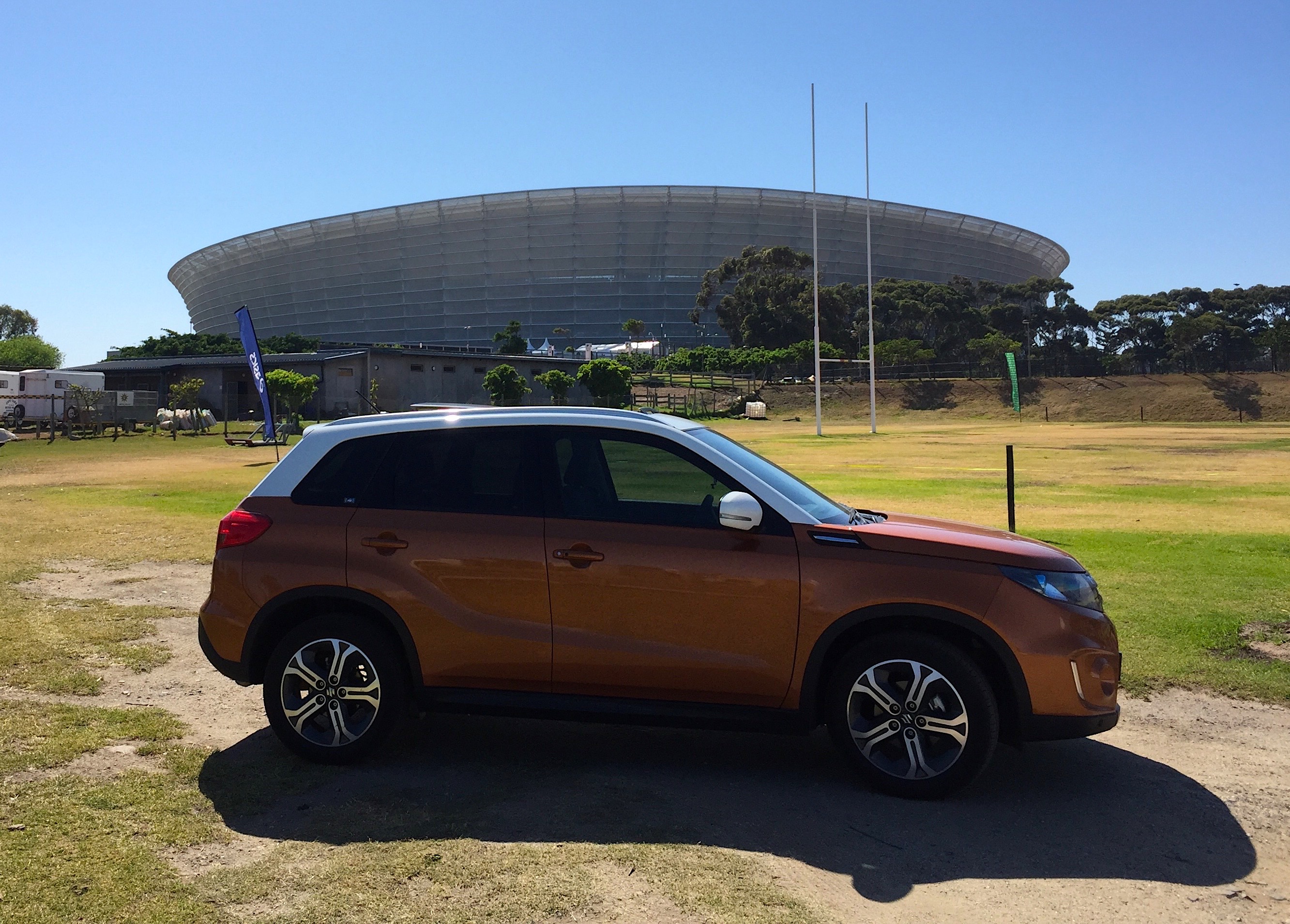 Year on year the Cape Town 7s is unanimously rated as the best event on the 7s world circuit, with huge crowds flocking to the Cape Town Stadium in all manner of costumes. Ample food and drink areas, entertainment throughout the day in between the games and a true carnival atmosphere you will struggle to find elsewhere, there is no wonder the tickets get snapped up in a matter of hours.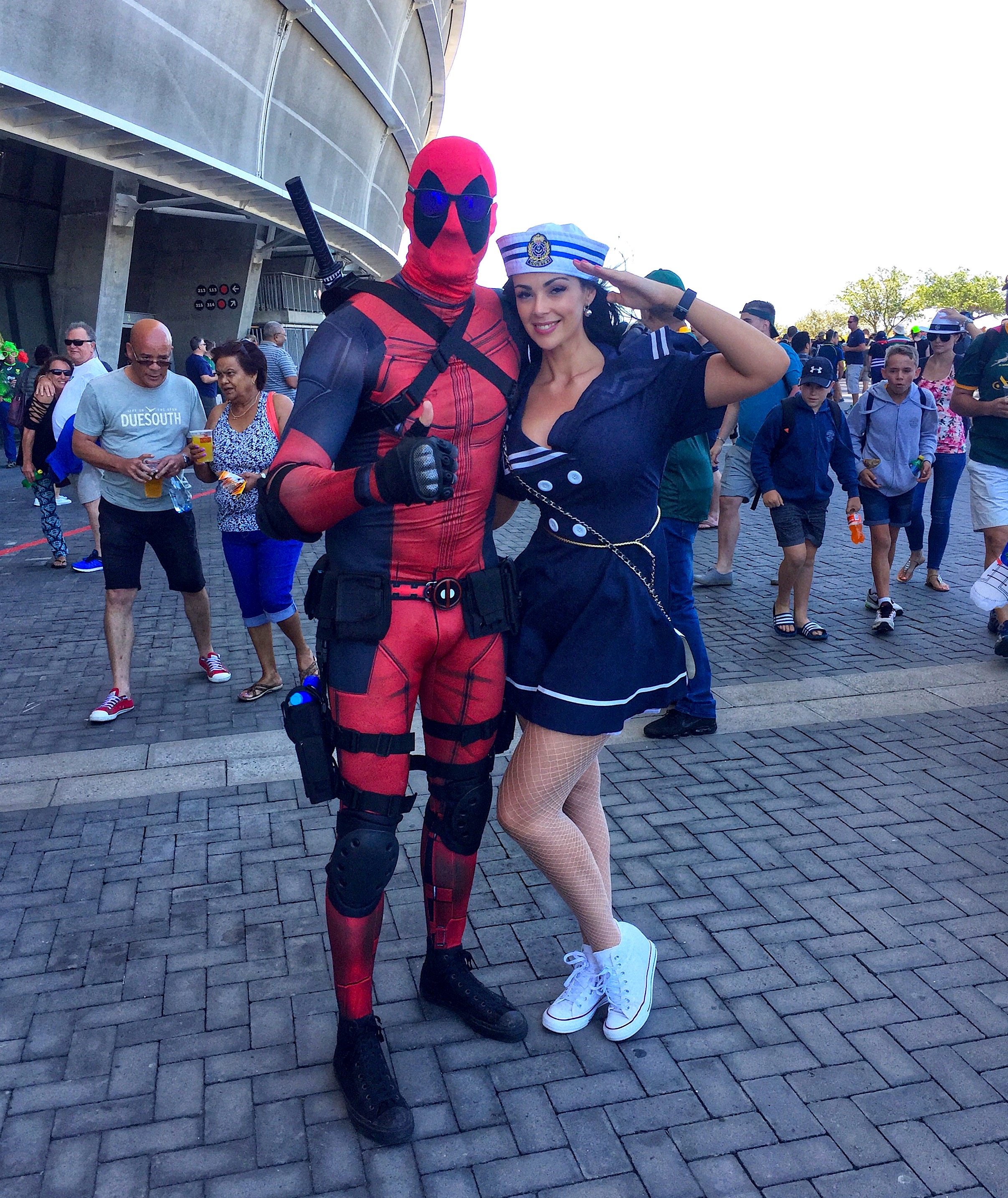 Sunday is the more serious 'rugby day' as the best take on the best raising the level of play on the field. Though this changes the vibe ever so slightly, it is still very much flat out party.
If you can go in a group I highly recommend it for general party purposes. Try and avoid the city side (opposite the grandstand) of the ground as it is exposed to the full afternoon sunlight, and always watch the game after the BlitzBoks. Most people leave their seats after the home team plays, so by doing the same you will get caught up in crazy queues for just about anything in this time.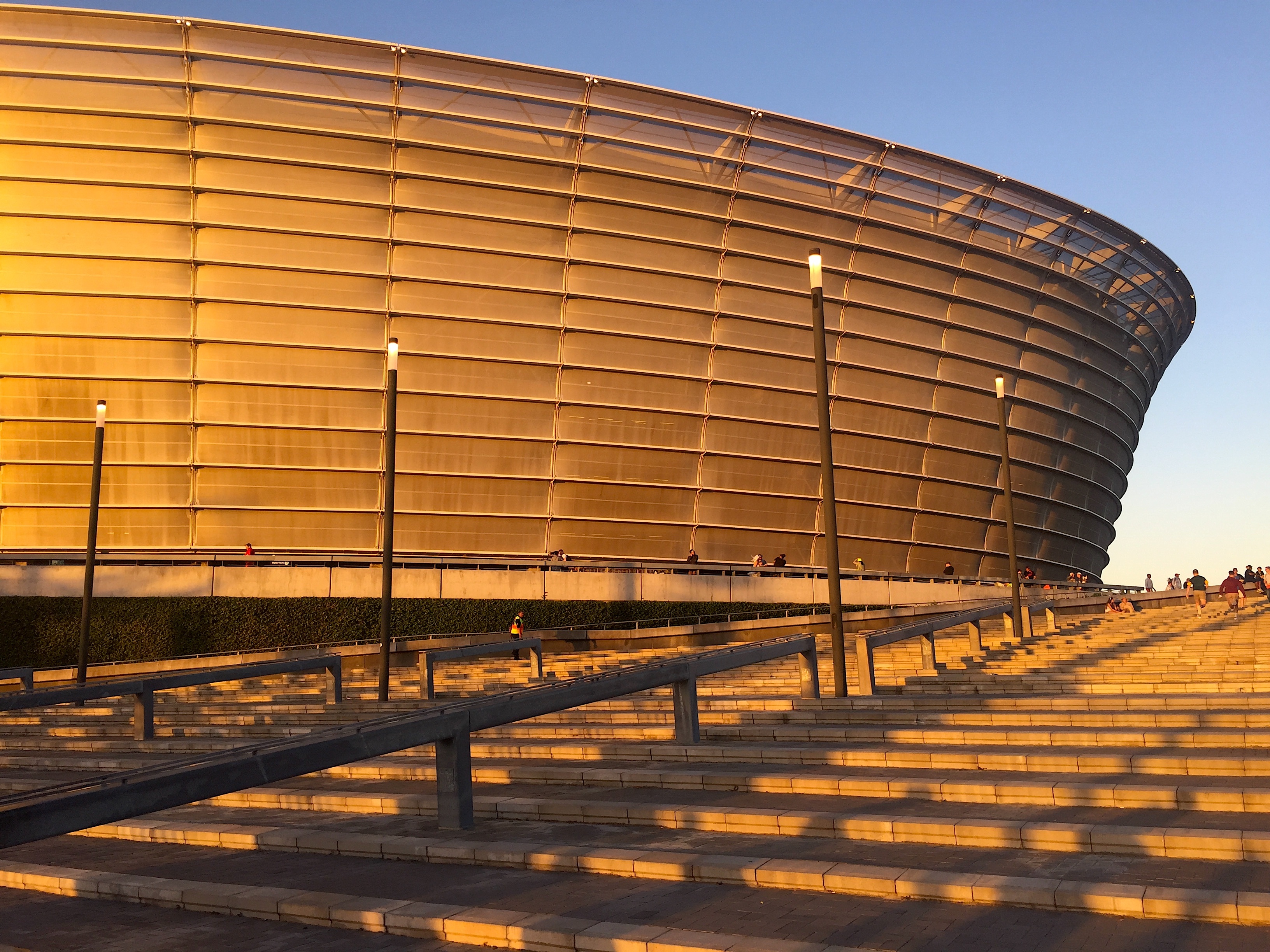 Overall, I had a lot of fun taking the Suzuki Vitara down to Cape Town, and think this road trip should be on any sports enthusiasts bucket list. Tweet me @unfollowthebounce and Suzuki on @suzuki_za to let us know your favourite road trip moments!
Want more great holiday content from Suzuki? Download our free ebook of family car games with South African bingo, free colouring in and other great games and printables.
Get all the latest content from the Suzuki blog delivered straight to your inbox, subscribe to our blog and never miss a post!