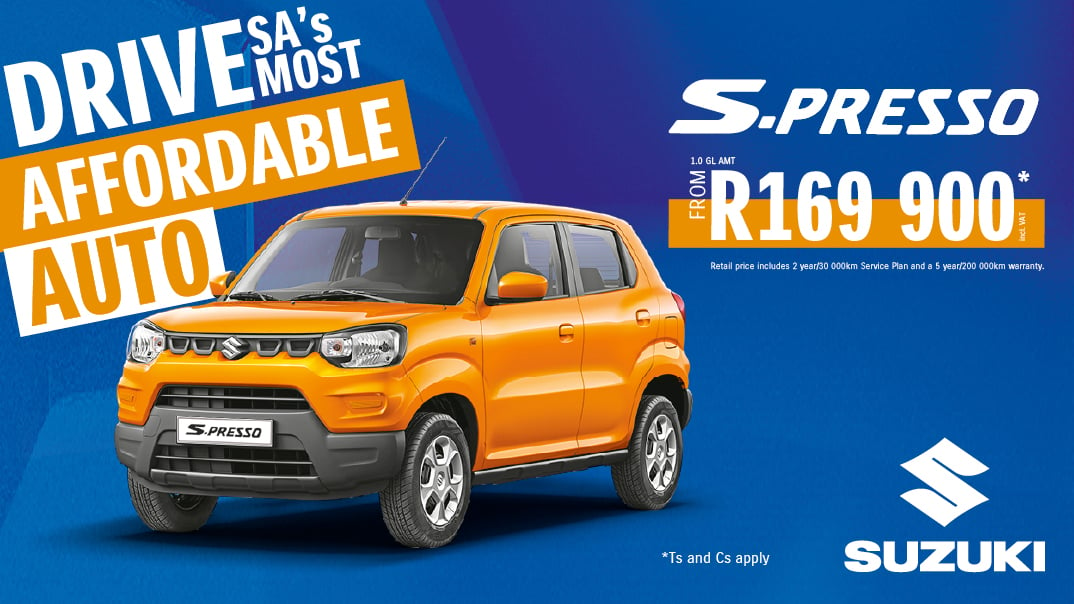 In the world of cars, safety is amongst one of the most important things for both drivers and passengers. The Suzuki S-Presso 1.0 GL AMT goes above and beyond in this aspect, featuring advanced safety features that portray its commitment to driver and passenger protection.
Estimated reading time: 2 minutes, 25 seconds.
From electronic stability programs to Isofix child seat anchors and dual front airbags, let's look into how the S-Presso ensures your safety and provides unparalleled peace of mind on every journey.
A Robust Shield: Advanced Safety Features
The S-Presso 1.0 GL AMT is more than just a vehicle; it's a cocoon of safety engineered to shield you and your loved ones from unforeseen challenges on the road. Here's a closer look at some of its standout safety features:
Electronic Stability Program (ESP): This cutting-edge system is designed to maintain vehicle stability during sudden manoeuvres or when road conditions are slippery. ESP detects any loss of traction and intervenes by adjusting braking force to individual wheels, ensuring that you maintain control and stability.
Isofix Child Seat Anchors: The S-Presso understands the importance of securing our youngest passengers. The Isofix child seat anchors provide a reliable and secure way to install child seats, ensuring optimal protection for your little ones.
Dual Front Airbags: In the event of a collision, the S-Presso's airbags deploy strategically to provide a cushioning barrier between occupants and the vehicle's interior. This rapid response minimises the risk of injury, providing crucial protection when it's needed most.
Peace of Mind for All
Safety isn't just a feature; it's a promise of confidence and peace of mind. The advanced safety features of the S-Presso 1.0 GL AMT work harmoniously to create a protective cocoon around you, making each journey a worry-free experience for both the driver and passengers.
Whether you're navigating through heavy traffic, manoeuvring through tight spaces, or exploring new roads, the S-Presso's safety features are always at the ready, acting as a vigilant partner to keep you safe.
Real-Life Effectiveness: Numbers Speak Louder
Statistics and real-life examples speak volumes about the effectiveness of the safety features in the S-Presso 1.0 GL AMT. Its exceptional safety ratings are a testament to the car's commitment to protecting passengers. Studies have shown that vehicles equipped with electronic stability programs have significantly lower rates of accidents caused by loss of control. Moreover, the presence of multiple airbags has been proven to reduce the severity of injuries in various crash scenarios.
Conclusion: Driving with Confidence
In a world where uncertainties can arise on the road, the Suzuki S-Presso 1.0 GL AMT emerges as a beacon of safety. The S-Presso goes beyond mere transportation to provide an environment where you and your loved ones are shielded from harm.
When you choose the S-Presso, you're not just choosing a vehicle; you're choosing peace of mind. Let your journeys be marked by the assurance that safety is at the forefront, ensuring that you arrive at your destination unscathed and ready for whatever adventure lies ahead. Find out more here.