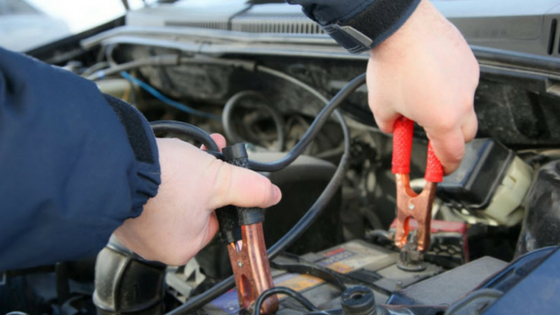 Dead battery got you down? Don't worry, we've got you covered. Here's everything you need to know about jump starting your car safely.
There's nothing worse than getting into your car after a long day at the office, only to find it won't start.
If this is your first time having to jump start your car, running around trying to find a good samaritan with a set of jumper cables to borrow can be a bit of an ordeal. To avoid getting stuck waiting for roadside assist to rescue you, it's a good idea to keep a set of jumper cables with your emergency kit. Don't skimp on a low budget set of jumper cables, we recommend that you buy a decent set of jumper cables as not all jumper cables are created equal.

Now you know how to safely jump start your car, without electrocuting yourself or damaging either of your vehicles.
Subscribe to our blog to receive more helpful safety tips straight to your inbox.