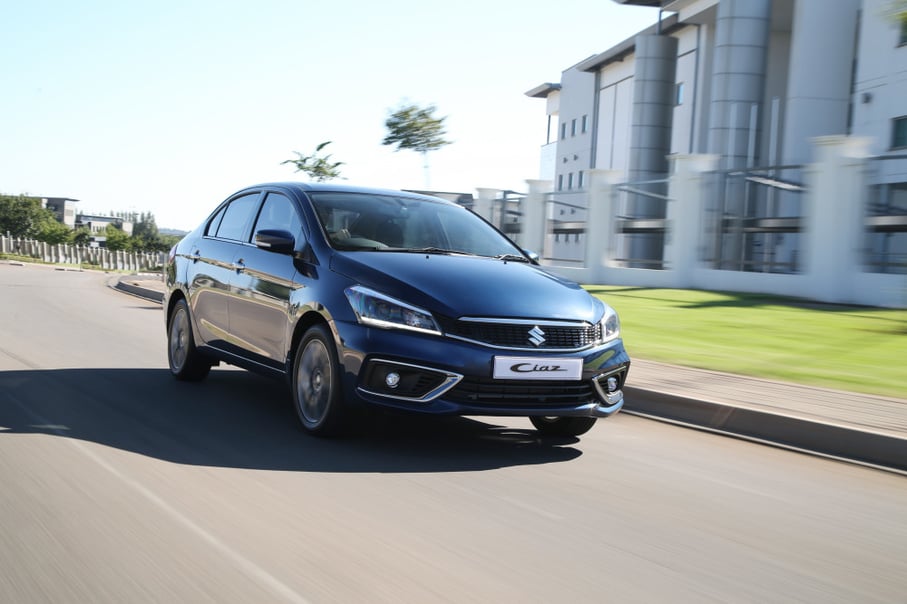 Alan Komar, fleet manager for a large company, has over the past three years upgraded about 20% of his fleet to Suzuki. In his own words, he tells us about his experience.
I am the fleet manager for a reasonably sized, smallish company fleet of about 70 to a hundred vehicles. My first Suzuki was a small, second hand Alto; I needed something affordable because one of my guys wrote off his car and I had a small budget. Initially, the driver wasn't very happy about getting a smaller sized second hand car from a brand he didn't know very well, but the car really delivered more than we expected!
Now more and more of my drivers are requesting Suzukis, with the Ciaz as one of our most popular models.
My fleet has quite a range of Suzukis:
After all that positive feedback, I decided to try getting more Suzukis in when I needed new cars or needed to replace a vehicle.
This is what I love about Suzuki:
Value for money -

for the specs, the vehicles are at a really good price

With their fuel efficiency and maintenance costs, they have very

low running costs
Safety

. These vehicles are extremely safe, even on the lowest spec, with standard features like ABS brakes and double airbags. They are also a very low hijack risk

They beat your expectations. My guys love their Suzukis, and many of them say it's better than they expected. Suzuki makes happy employees, which makes me a happy fleet manager!
Fleet managers look at vehicles in a different way to the average car consumer - we really need the cheapest, most reliable, and most economical cars, and we need to buy at scale.
Safety features
Human capital is so important, and I get angry that in 2018 we still see cars without ABS brakes or airbags. Because I would never put one of my drivers in a death trap, if I then choose a low cost model without these features, I have to get these features added in extra which dramatically drives up the cost of a "cheap" vehicle.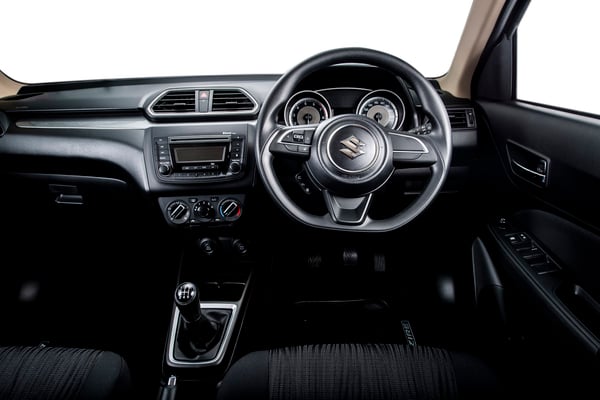 Compared to this, all Suzukis come standard with ABS brakes and double airbags. Do you want the death of a driver, as a fleet manager, on your conscience? And apart from that, it then becomes a massive liability for your company. You don't want to be that guy. How can you force your staff to wear safety vests and helmets, but then you pack them into a car with no airbags going 120km an hour?
I am also shying away from the more traditional fleet vehicles, because they are high risk for hijacking and other crimes. Suzuki is one of the lowest risk vehicles which makes it very appealing.
Status cars
One of the challenges of being a fleet manager is that a lot of fleet cars are given according to status - a manager or job title of a certain rank gets a certain make of car. Because Suzukis aren't as well known in the market, I have had people complaining to me about wanting a "cooler car". One person in particular was opposed to getting a Ciaz, but when he started driving the vehicle he loved it! I got the best Whatsapp from him thanking me and explaining how much he loves it.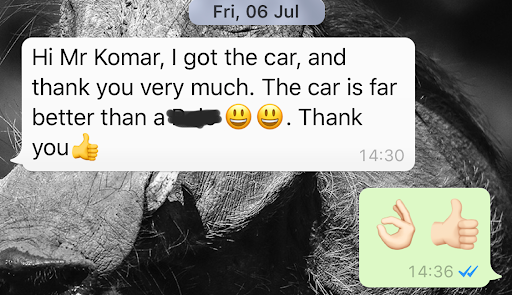 Now I can't get him out of the car! I added on a navigation feature as an extra, but the Ciaz price was so low I was able to do that with little hassle and without it affecting my bottom line.
The Swift has also been fantastic, great value for money and really met the needs of the employees. They also loved the styling. I like getting the Swift for the head office staff and area managers, who cover many kilometers in their work.
Dealer experience
As a fleet manager, I also deal with the car dealers a lot across many brands and makes, and had such a good experience with the dealership at Menlyn, Pretoria, that I had no doubt after my Alto experience that I wanted to work with them again.
Cost efficient
The margins we're operating at put us under severe pressure, but we can replace any of our cars with a Suzuki at a lower cost and not sacrifice anything. In many ways, the Ciaz is the fleet dream! It has a lot of power, big space, and is low maintenance. You're not constantly replacing parts like the brakes, as I have in some of my other vehicles that are more traditionally used in a fleet.
One of the big advantages of a Suzuki is at their entry range prices, the vehicles still come with a lot of good features like leather seats and alloy wheels. It's the "full house" experience inside, with four electric windows and other features that take the car out of it's class. I've also had no breakdowns, which is quite a feat. Another advantage is the good insurance premiums.
In conclusion
People really underestimate Suzukis.
Overall, I'm really impressed with the brand. They have not been in the South African market that long, and their good prices mean some people believe they are sub-par, but they're really a very high quality vehicle.
My best piece of advice? Give Suzuki a chance! Go through the range, drive the vehicles, and see the difference.